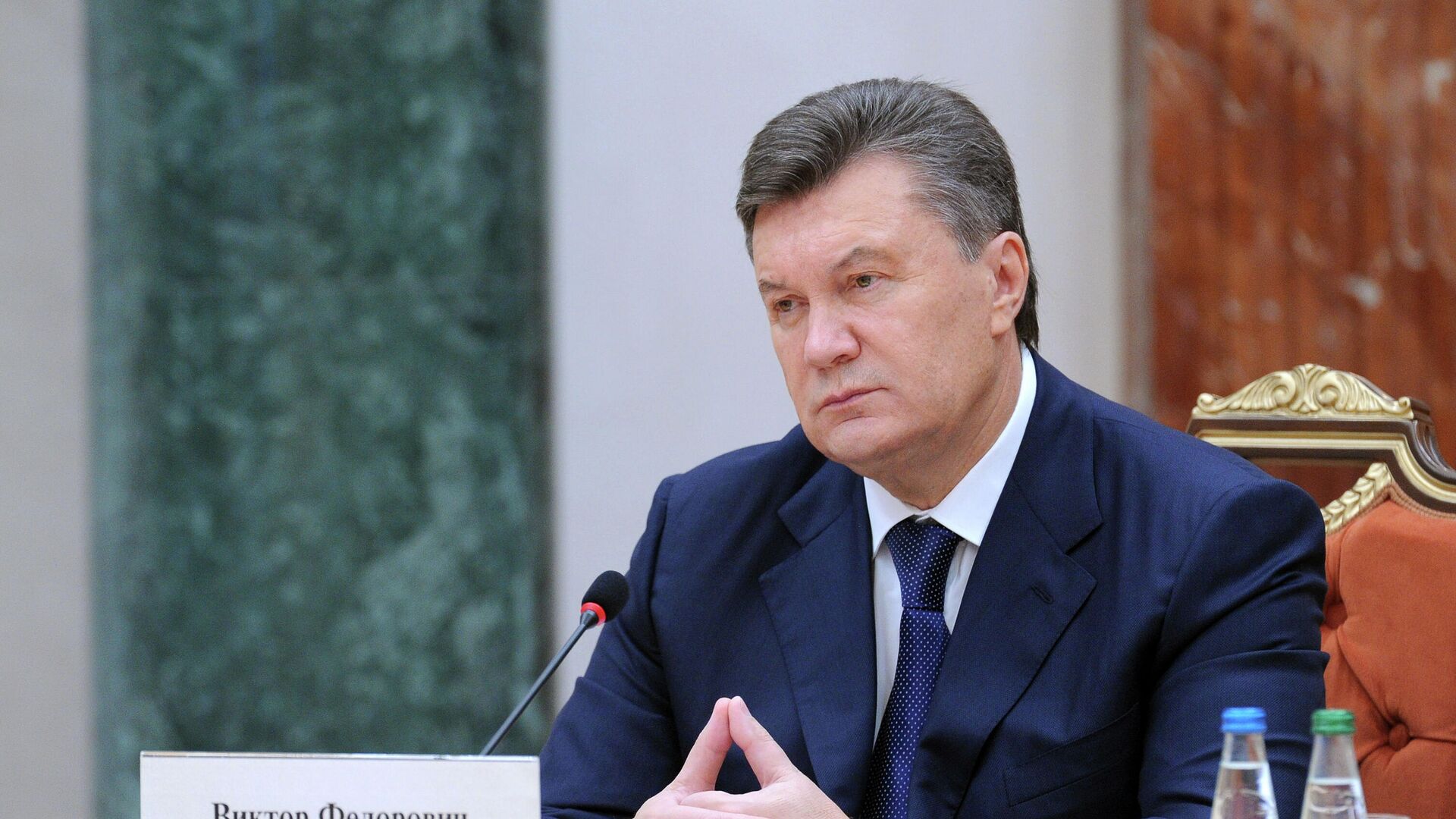 KIEV, 1 Dec – The resolution of the Verkhovna Rada of Ukraine on the self-elimination of Viktor Yanukovych from the presidency in 2014 was illegal, the concept of "self-elimination" does not exist in Ukrainian laws, said Oleksandr Kachura, a deputy from the pro-presidential Servant of the People party.
Earlier, the representative of Yanukovych, Yuriy Kirasir, said that the former president of Ukraine had filed a lawsuit with the District Administrative Court of Kiev, in which he challenged the legality of the adoption by the Verkhovna Rada in 2014 of a resolution on his self-removal from the post of head of state.
According to Kachura, there is no such thing as "self-elimination" in the laws of Ukraine.
"I don't think that at that moment there were such events that demanded this (removal – ed.). If you wanted, it was necessary to launch the impeachment procedure … the court will rule in favor of Yanukovych. If you ask me as a lawyer, the procedure (dismissal of Yanukovych – ed.), which was chosen, was absolutely imperfect and one that raises doubts. I think that history will already judge and evaluate ", – said Kachura in a commentary to Focus.
In November 2013, after the announcement of the Ukrainian government to suspend the signing of an association agreement with the EU, the main Kiev square – Independence Square (Independence Square) – was occupied by supporters of European integration. Later, the square became the epicenter of the confrontation between security forces and radicals. The new Ukrainian authorities blamed for the deaths of more than 100 people on their political opponent, who served as President Yanukovych and the special unit of the Ministry of Internal Affairs "Berkut".
On February 22, 2014, the Verkhovna Rada adopted a resolution in which it announced the "unconstitutional self-removal" of the President of Ukraine from the exercise of constitutional powers and the appointment of early presidential elections in Ukraine for 25 May. The next day, by the resolution of the Verkhovna Rada, the speaker of the Rada, Oleksandr Turchynov, was appointed acting president of Ukraine. On 28 February 2014, Yanukovych said at a press conference in Rostov-on-Don that he would never recognize the decision of the Ukrainian parliament to remove him from office as head of state.
…