American soldiers in Logar province, Afghanistan.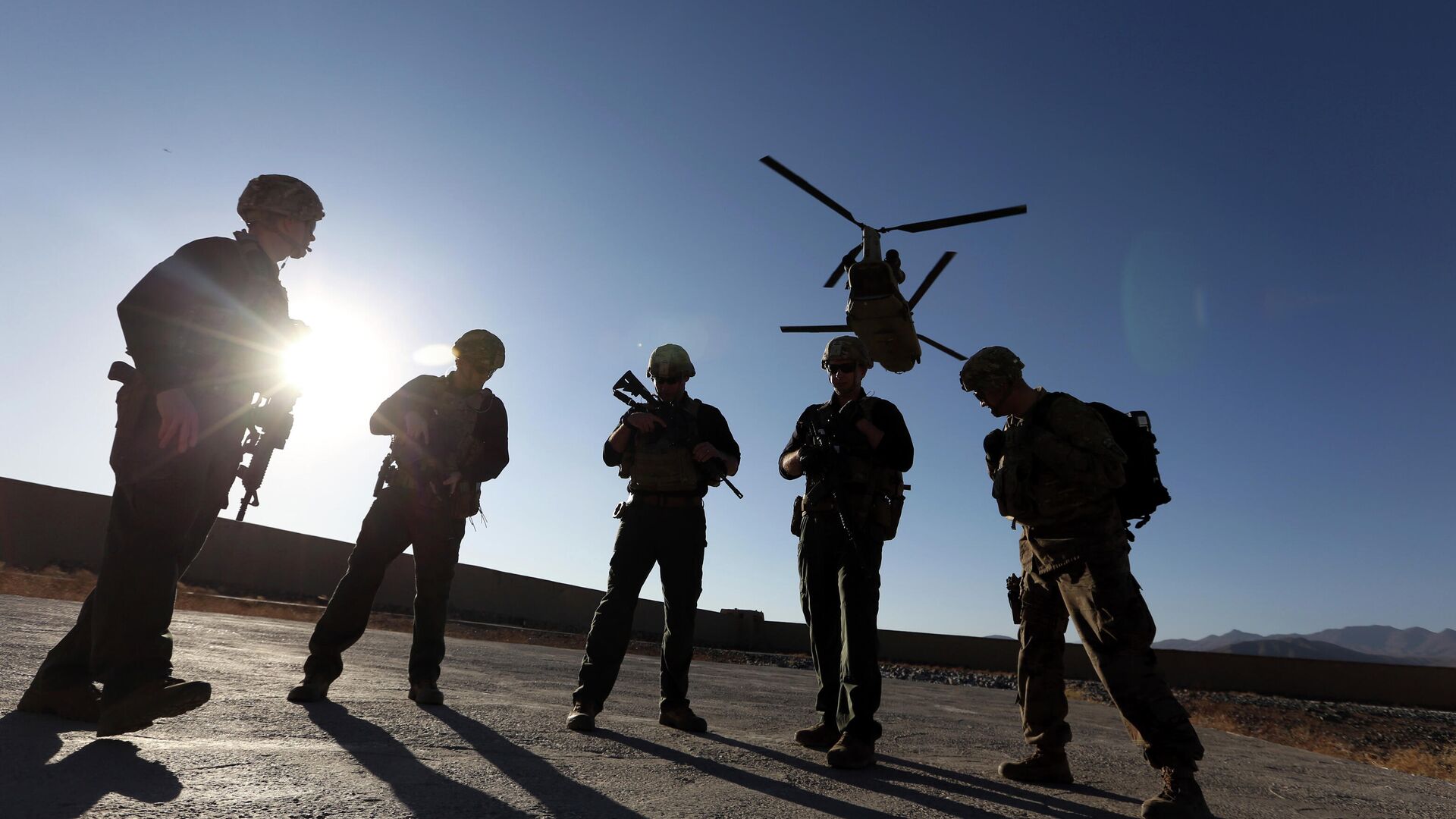 © AP Photo / Rahmat Gul, File
The United States may deploy the troops it is withdrawing from Afghanistan in Central Asian countries, but no deal has yet been made, according to the Wall Street Journal, citing sources.
The publication notes that the United States needs bases to accommodate not only military personnel, but also drones, bombers, and artillery to support the Afghan government and contain the militants of the radical Taliban movement. According to representatives of the US government and the Ministry of Defense, the countries of Central Asia, the states of the Persian Gulf, and individual ships of the Navy are considered as possible places of future deployment of troops.
According to some military officials and representatives of the administration of US President Joe Biden, it would be best to deploy troops in Uzbekistan and Tajikistan, which border Afghanistan, which allows them to quickly enter the country if necessary. However, sources said it was difficult to deploy troops in these countries due to Russia's "large military presence" in the region and China's growing influence.
US Special Representative for Afghanistan Zalmay Khalilzad visited Uzbekistan and Tajikistan in May, he discussed the situation in Afghanistan. According to newspaper sources, Uzbekistan and Tajikistan do not want the spread of violence and they are worried about it.
Unidentified officials also told the newspaper that there have been no requests to deploy troops to any bases in Central Asia, and the US Department of Defense is now weighing the pros and cons. The State Department and the White House are also involved in making the decision.
As the newspaper notes, the United States previously had two bases in Central Asia, one each in Uzbekistan and Kyrgyzstan, and both were used to deploy forces and conduct operations in Afghanistan. The United States left the base in Uzbekistan in 2005 and almost ten years later in Kyrgyzstan.
Despite the deteriorating US relations with Russia and China, the countries, according to officials from the US and several other countries, share the United States' interest in ensuring stability in the region. The countries of Central Asia, in turn, want to create a counterbalance to the influence of Russia and China, the newspaper writes.
According to the newspaper, the withdrawal of US troops may be completed in July.
Earlier, the US administration announced that by May 1 it will begin and by September 11 will complete the withdrawal of troops from Afghanistan in full coordination with the allies. In 2020, the United States and representatives of the radical Taliban movement signed in Doha the first peace agreement in more than 18 years of war.
It provides for the withdrawal of foreign troops from Afghanistan in 14 months and the beginning of an inter-Afghan dialogue after the exchange of prisoners. Since the signing of the agreement, the Taliban have repeatedly accused Washington of violating the agreement.