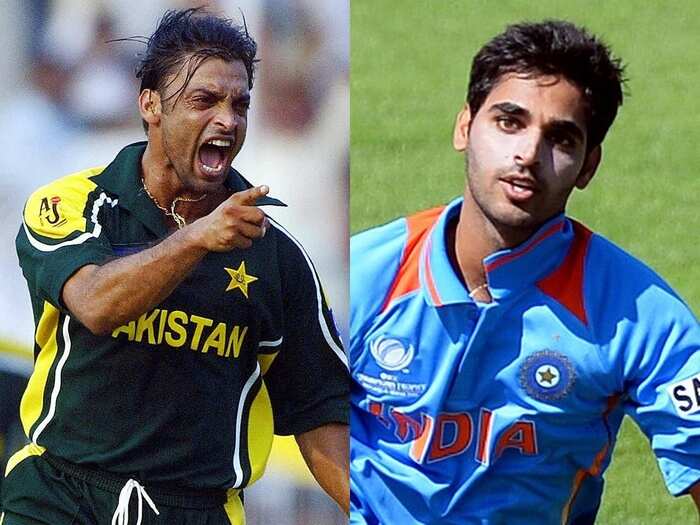 Pathan, 36, has written an article for 'Playfield Magazine', in which he said that it is scientifically proven, if you bowl at 130-135 kmph, it is absolutely fine.
New Delhi
Shoaib Akhtar is counted among the fastest bowlers in the world. In his era, he used to prove to be a time for the batsmen. On the other hand, Indian pacer Bhuvneshwar Kumar made his mark as a swing bowler. The world of Bhuvi's thorn changing in-swinger and out-swinger is crazy. Today we are telling about these two bowlers because Irfan Pathan has remembered both.


Actually, former Indian all-rounder Pathan has talked in detail on fast bowling. While explaining to the young cricketers, he said that you should not fall in the trap of increasing the speed, if you do so then it will only harm. Due to the emphasis on the pace, one has to compromise on his swing. According to Pathan, 'If the swing ends in bowling, then there is not much left.'

Giving example, Irfan Pathan says, 'If you are Bhuvneshwar Kumar, then it is impossible for you to become Shoaib Akhtar. Pathan said that young fast bowlers should learn from Bhuvneshwar Kumar's example, they should understand that swing bowler can do better anywhere in the world and pace is not the only weapon of fast bowling.

The former legend, who has taken 301 wickets in 29 Tests, 120 ODIs and 24 T20 Internationals for India, said, 'Swing bowlers can be successful anywhere in the world. Pay attention to the characteristics of the yorker, slower, cutter. There is a certain speed to swing bowling, respect that.
.