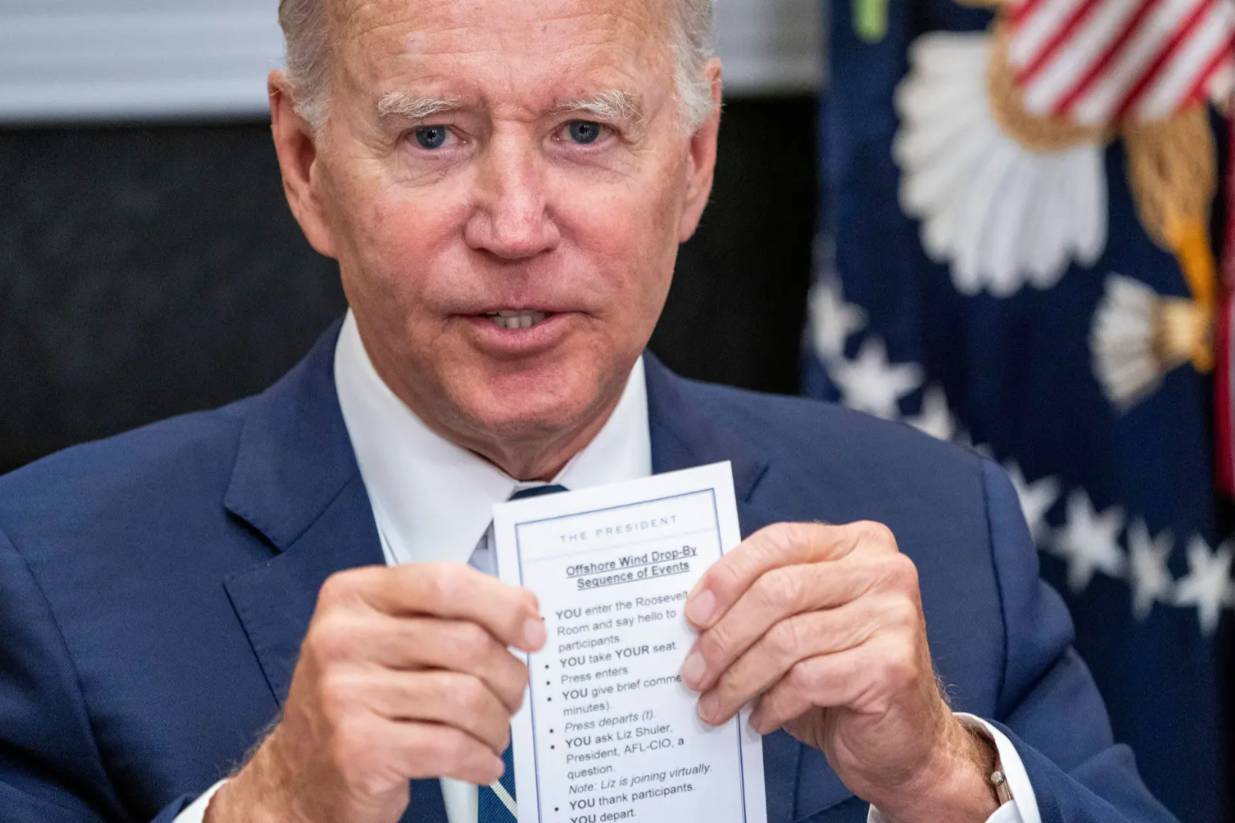 US President Joe Biden accidentally exposed a detailed cheat sheet prepared for him by members of the presidential administration, in which the faux pas-prone leader was instructed to "sit down in YOUR seat" and speak "no longer than two minutes." This publication reports The New York Post.
The photographer took the picture as Biden held the back of the document. Negotiations with wind energy specialists took place in the afternoon due to the fact that the head of the White House missed the morning meeting of his administration with oil companies on the topic of dealing with record gas prices.
The instructions prepared for the president are instructed to "enter the meeting room and greet the participants." It says, "Sit down in YOUR seat." Also, aides to the president reminded him that after the arrival of journalists, he should give a brief comment (no more than 2 minutes), and when the reporters left the hall, "ask Liz Schuler a question." The last two paragraphs of the cheat sheet say: "YOU thank the participants" and "YOU leave."
.