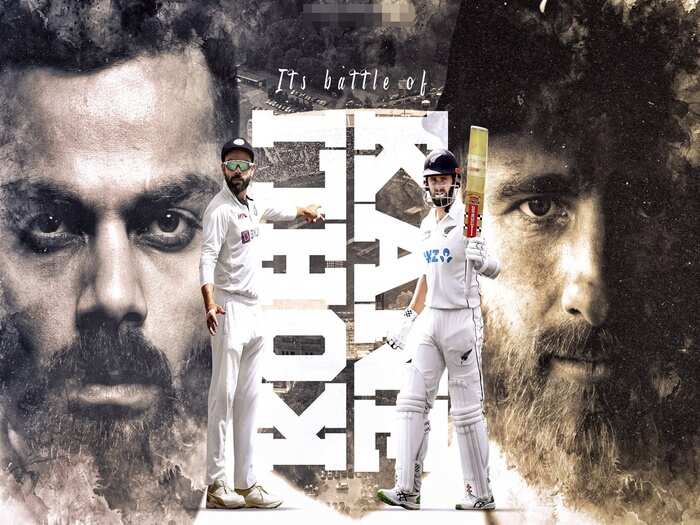 Former captain Ganguly described the Williamson-led New Zealand team as a tough challenge ahead of the World Test Championship final.
New Delhi
BCCI President and former captain Sourav Ganguly has said that against the 'best' team of the last 35 years, India should decide to bat despite cloudy skies as it was best for the team to do so on overseas tours. is.

Former star batsman Ganguly is hopeful that the Virat Kohli-led Indian team will win the World Test Championship trophy but it will not be easy to do so given the depth and level of the Kane Williamson-led New Zealand side.


Batting first after winning the toss
Ganguly told 'Aaj Tak', 'If you look at the record and India's best performance abroad (except Australia tour in 2020-2021) then you will know that we have always won matches only when we batted first. It is your choice whether you want to face the pressure early in the adverse conditions or wait for the fourth innings. Look at Leeds in 2002 or South Africa in 2018, we batted first in bowling conditions, faced the initial pressure, scored runs and that's how the match is won. Even the Australian teams of Mark Taylor or Steve Smith did the same.


Rohit-Shubman's test
Ganguly said it is the responsibility of Rohit Sharma and Shubman Gill to thwart the new-ball pace attack in the Test series against New Zealand and then England. "Rohit and Shubman need to be given a good start. He has to bat at least 20 overs which will help Cheteshwar Pujara, Virat Kohli and Rishabh Pant to work on the platform prepared by him.

Kiwi team praise
He said, 'This is the best team in New Zealand in the last 30 to 35 years. He defeated England in England. Their morale is up. India's road will not be easy as they are playing good cricket. It's not just the win but it's how strong they seem as a team. They won without Williamson, Southee and Jamieson. I also liked the new player Will Young. He played well against Stuart Broad and James Anderson in Birmingham. It will take time for India to get into the rhythm as they haven't played a lot of matches but it will be a good match.
.