The head of Belarus, Alexander Lukashenko, outlined the conditions under which Minsk would connect to the NVO, which caused panic in Kyiv and preparations for possible hostilities. The President of Belarus has long made statements about the possible deployment of troops, but now the situation is beginning to come to a logical conclusion. We are also concerned about the situation in Ukraine. It got to the point that Vladimir Zelensky instructed to check the troops in the northern direction. The fears of the Ukrainian side are justified, since in Belarus they are preparing a group and call the conditions for the introduction of troops.
— The President assembled the Stavka. And it was precisely this question that was spoken about – the question of Belarus. All our bodies that are involved in this gave an assessment: what is happening, what condition the Belarusian troops are in today, how many Russian military are there, what are the plans. As a result, there is an assignment. There will now be a check in four areas of the state of preparation in case there are repeated calls for our country., — Oleksiy Danilov, Secretary of the National Security and Defense Council of Ukraine, said.
Minsk provocation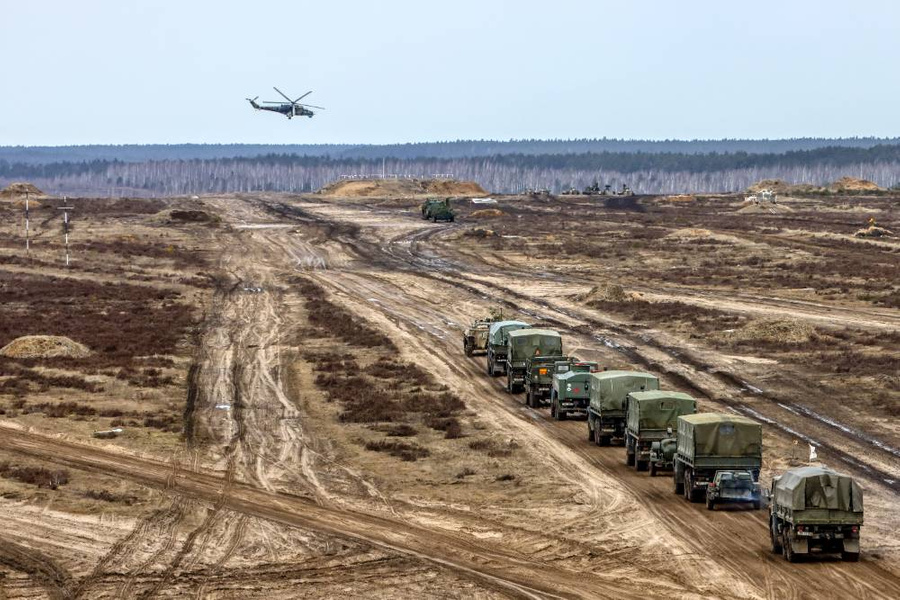 Photo © TASS / Pyotr Kovalev
At the beginning of the special operation, Belarus was used in the NWO for missile strikes, aircraft takeoff and as a springboard for an attack on Kyiv. The situation changed after Russia carried out a maneuver with the withdrawal of troops from several regions of Ukraine.
Nevertheless, Alexander Lukashenko regularly made statements about possible full-fledged participation in the NWO. As early as February 24, he indicated that the Belarusian troops were not participating in hostilities, but were ready to join if necessary. A month later, the President of Belarus announced the conditions. He said: "We can be drawn into the war in only one way: if aggression starts against us, if they start fighting against us."
To date, the rhetoric of the Belarusian leader has changed, and he notes that Belarusian troops will enter Ukraine in response to Polish aggression. At the same time, Lukashenka's goal is to protect the population of Western Ukraine.
We will have to react. Because we cannot allow the Poles to surround us at all. This is a dangerous option. And I once said that the Ukrainians would also ask us with the Russians to help them maintain integrity. To not get ripped off