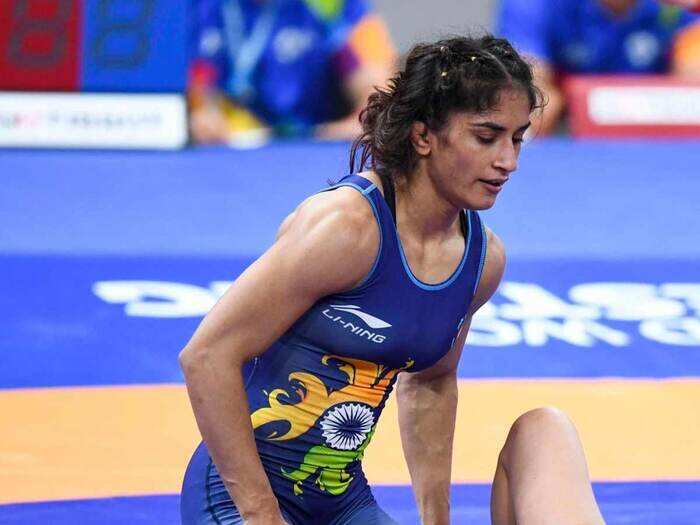 Indian women's wrestler Vinesh Phogat has reached the final of the 53kg category in the ongoing Poland Open Ranking Series. She defeated Amy Ann Fernside of America in just 75 seconds.
warsaw
Indian wrestler Vinesh Phogat (53kg) on ​​Friday proved her preparations for the Tokyo Olympics are headed in the right direction as she reached the 53kg final of the Poland Open with two contrasting victories on Friday. Vinesh struggled to clinch a 6-2 win in her opening bout against 2019 World Championship bronze medalist Ekaterina Poleshchuk and pinned her American rival Amy Ann Fernside in just 75 seconds.

The 26-year-old, who won gold medals at Matteo Pelicone in March and Asian Championships in April this year, is on her way to win another yellow medal in a third consecutive tournament. Vinesh faced a tough challenge from the defensive play of Poleshchuk in the opening round. He employed a left-footed attack strategy against the Russian wrestler, but his bet backfired and Poleshchuk took a 2-0 lead.

Vinesh attacked the opponent's legs in the second period and managed to make the score 2-2. Poleshchuk made a technical mistake this time, which earned Vinesh two more points. He defeated the Russian wrestler one more time to win the match 6-2.

In the next round, however, they got a comfortable victory. He pinned the American wrestler in just 75 seconds. At this time she was leading 6-0 in the match. Earlier, Anshu Malik had to withdraw from the tournament in the weight category of 57 kg due to fever.
.