Alexander Revva is a friend of Zelensky
A mansion in an elite village near Istra, real estate in Sochi, a luxurious apartment in Moscow City, alternate airfields in Dubai and Cyprus – it is not surprising that a Ukrainian citizen, a well-known comedian in Russia, Alexander Revva (acting under the pseudonym Artur Pirozhkov) has something to lose. He condemned the CWO on the first day, but then fell silent. Judging by social networks, his family – his wife Angelica and two schoolgirl daughters – spend a lot of time in Spain and the United Arab Emirates.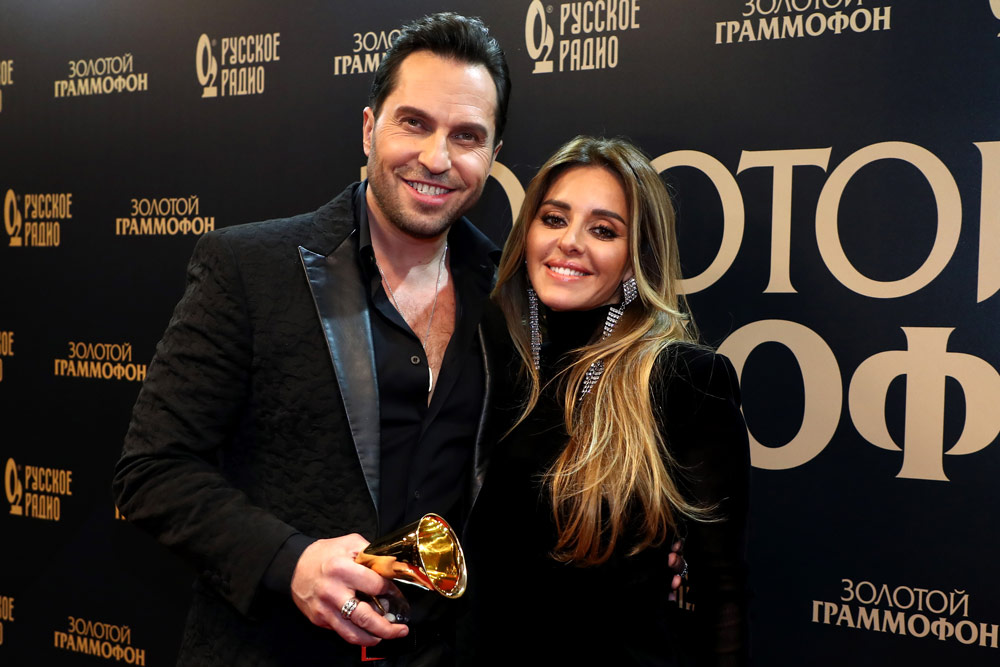 Alexander and Angelica Revva. Photo © TASS / Anton Novoderezhkin
The position of Artur Pirozhkov is well known. After 2013, in order not to run into sanctions from Kiev, Alexander Revva never visited the Crimea and even the Donbass, where his father lives in a simple Khrushchev.
– The fact is that he had a best friend Vladimir Zelensky. My son told me: "If I go home, they won't let me into Ukraine." My son and I quarreled and did not communicate anymore. He also participated in this gathering, which opposed the special operation in Ukraine, – his father told reporters.
Alexander Revva parried. Like, a father does not exist for him, he left them many years ago with his mother and twin sister. However, the comedian also does not please his mother.
– Doesn't call, doesn't come, – complains an elderly woman who now lives in Sochi in a modest house. According to her, the last time in a conversation with Revva on the phone she complained about her health and he hung up, saying: "I don't need negative emotions."
At the end of last year, Alexander Revva was looking for an opportunity to return to the Russian stage. He, modestly bypassing the red carpet and shying away from journalists, visited the glamorous premiere at the Khudozhestvenny cinema. And he also inconspicuously flashed on the show "Song of the Year" – during one of the performances, he attached himself from the very side to the singing stars and barely got, literally for a couple of seconds, into the camera lens.
Revva on "Song of the Year". He stands farthest from Philip Kirkorov and flickers in the frame for only a couple of seconds. Video © T.me / UNDEVINED
Revva is losing her earnings in Russia. The other day he canceled a concert in Rostov. His Moscow companies Voice Media and Voice Media Production (production of films, clips and TV shows) brought in just over a hundred million in 2021. Given the stage downtime in 2022, revenues could not help but fall. So far, corporate parties are helping out, where Alexander Revva is forced to indulge any whims of customers and guests.
Artur Pirozhkov at a corporate party. Video © T.me / UNDEVINED
The family keeps the wife's business. She promotes Nika jewelry watches. But she is not the owner of the plant, but only its "muse, business angel and designer", as stated on the website.
Revva property in Russia
Alexander Revva is registered in the treshka in the west of Moscow in the residential complex "Krylatskie Ogni". Across the road is a park, Olympic bike trails, cable cars and the Rowing Canal. An apartment similar in characteristics (the area and floor are the same) is now being sold on a specialized portal for 57 million rubles. The ad is fresh, it was recently updated.
Revva's wife previously rented a four-room apartment with a good repair, located on the floor above, at this address for 180 thousand rubles a month. Such living space will cost 60-70 million rubles.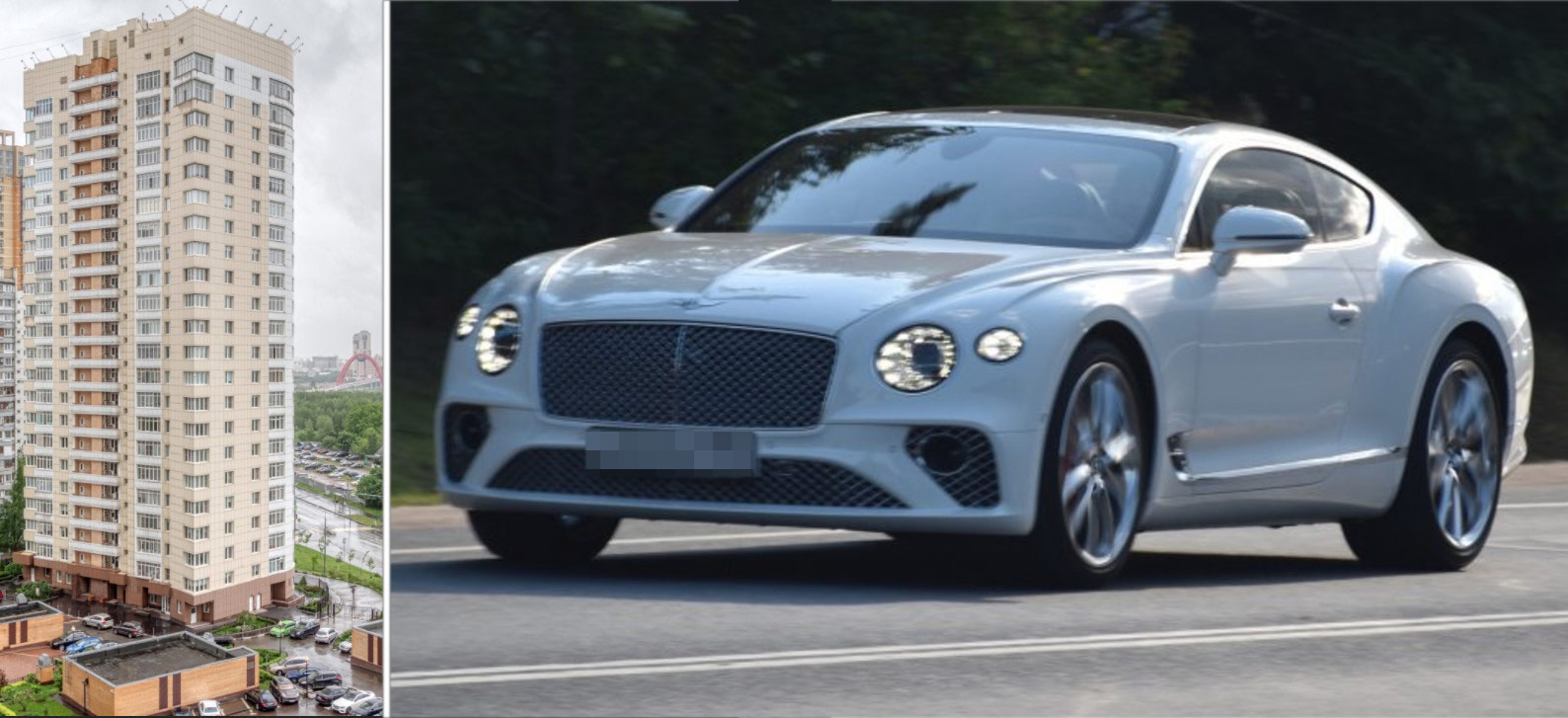 A skyscraper where Revva is registered, and a Benltley car, registered to his wife. Photo © 2gis.ru, © platesmania.com
By the standards of the Revva family, this is all modest housing. Strangely, in the parking lot there, a Bentley Continental car worth about 40 million rubles, recorded on the comedian's wife, will look. She was registered in a house of about the same cost in Krasnodar on Repinskaya Street.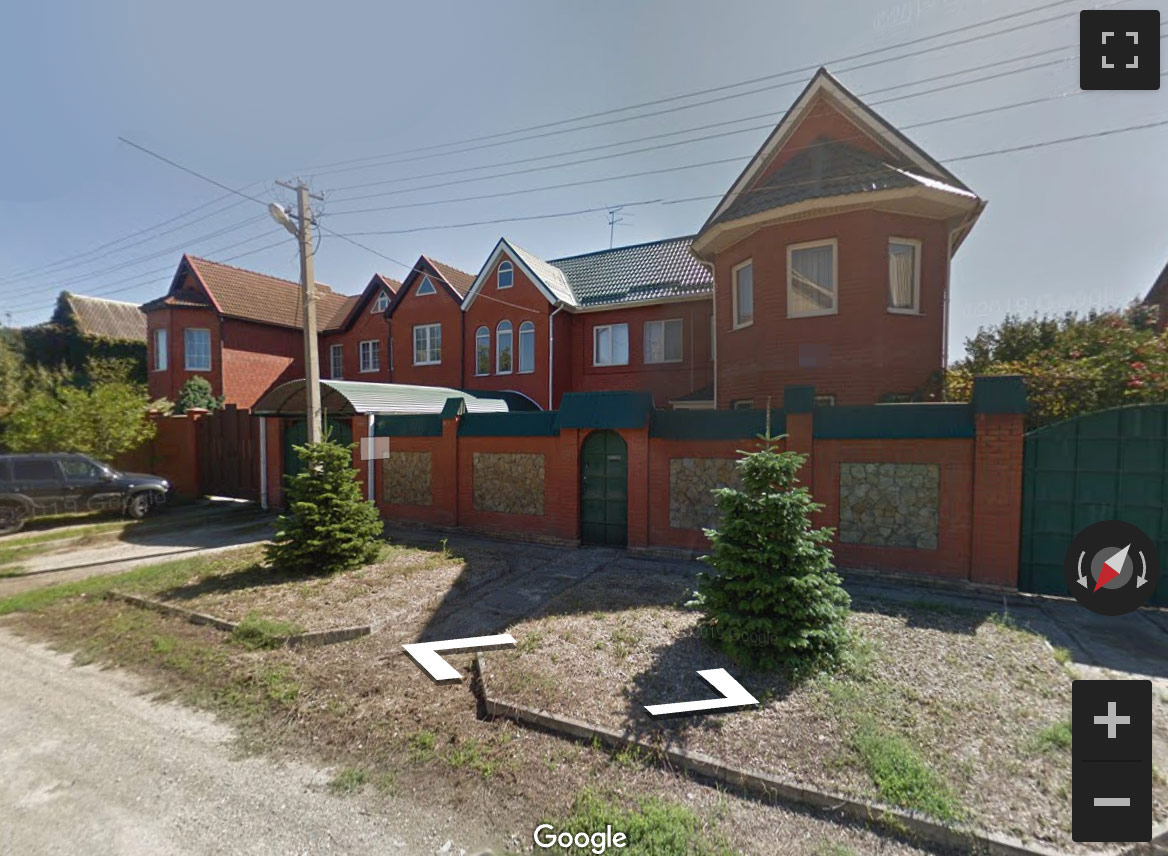 The cottage where Angelica Revva, the wife of the comedian, was registered. Photo © Google Maps
In 2009, Anzhelika Revva acted as one of the three co-founders of the Bykhta 41/2 new building homeowners association in Sochi. The chairman of the HOA was probably a figurehead – at different times there were eleven firms on it that were closed by the fiscal authorities due to violations. We are talking about a six-story comfort-class building with its own fenced area. At hand to the beach "Camellia" and health path in the arboretum. The balconies offer a wonderful view of the Black Sea. The other day, two-room apartments for 41 million rubles were put up for urgent sale.
The Revvas invested in this residential complex at the construction stage and, perhaps, are now selling it in parts.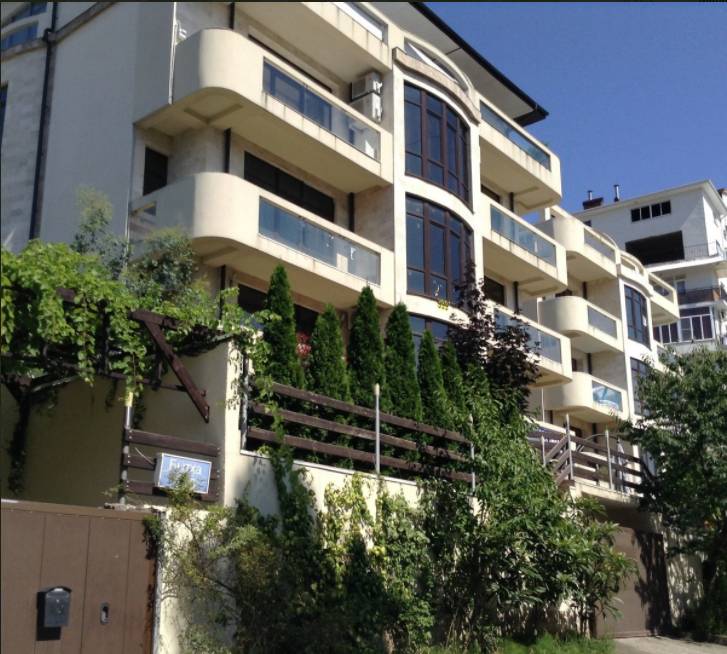 Residential complex "Bykhta 41/2". Photo © 2gis.ru
A much more interesting property for Revva's wife was registered on Novorizhskoye Highway in the elite village of Pavlovo-2 near Moscow. This is a two-story mansion with huge floor-to-ceiling panoramic windows in the main hall. There is a swimming pool and a gym. On almost twenty acres of the plot there is a landscaped garden with an alley of arborvitae and paved paths. A very similar home ownership is currently being sold on a specialized portal for a quarter of a billion rubles.
In the name of the showman's wife, a 250-square-meter penthouse was recently bought on the 57th floor of one of the Neva Towers in Moscow City. The unique features of these skyscrapers are vast green spaces, including a private park with an outdoor swimming pool on the roof of a four-story stylobate. The value of Angelica Revva's real estate can reach up to 170 million rubles. None of the family members posted photos from there, probably these meters were bought for rent. Renting an apartment of this size in Moscow City will cost about 750,000 rubles a month.
Alternate airfield in the West and East
The family of Alexander Revva also purchased apartments in the fashionable high-rise Address Beach Residences in Dubai for 40-50 million rubles and, thus, can obtain a residence permit in the UAE.
– This is a residential complex of two 310-meter skyscrapers connected by bridges near the ground and at the top. The crown jewel is the rooftop infinity pool on level 77. It has VIP cabanas, spa and fitness centers, landscaped gardens and a white sand beach. The interiors of the apartments are inspired by the film "Dolce Vita". An elegant mix of pastels and light blues is complemented by soft textures and contemporary décor. Kitchen cabinets and countertops are equipped with LED lighting and glass backsplash, — realtors sing odes.
Recently, Angelica Revva rented out real estate in Limassol through the Avito portal. Note that her comedian husband has an active Cypriot phone number. The villa with four terraces has an area of ​​500 square meters, the area under it is 40 acres. The location is advantageous: one kilometer from the sea, on a hill with stunning views. There is a guest building, a 12 x 6 swimming pool and parking for a large boat. Realtors estimate such property at 3-4 million euros.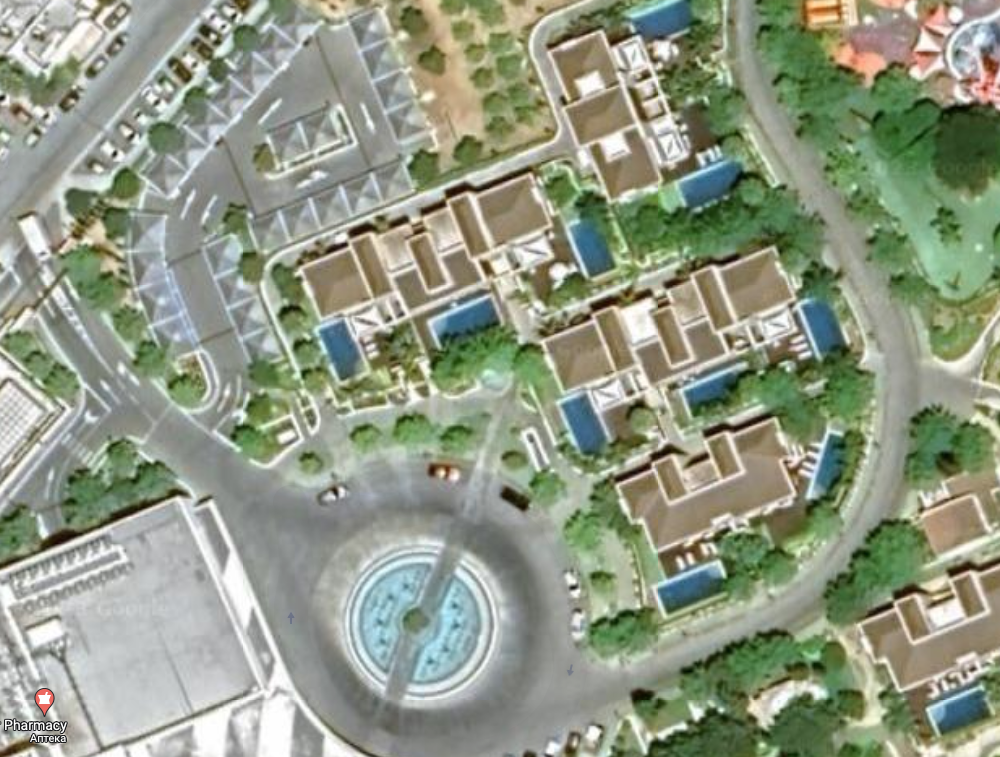 One of these villas in Limassol was leased by Revva's wife. Photo © Google Maps
Judging by social networks, the Revvas stayed in Catalonia for a long time last year. Photos of family members often flashed the same Mediterranean villa. Its rent can cost up to a thousand euros per day.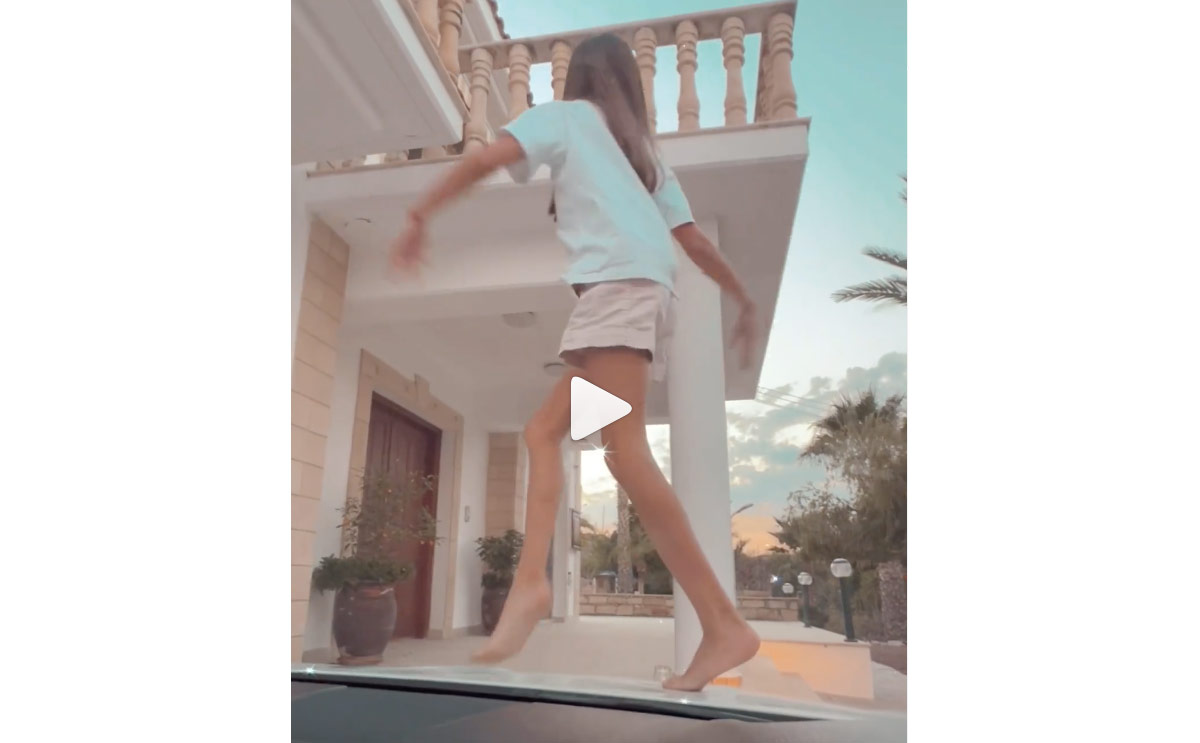 The youngest daughter in front of a mansion in Catalonia. Photo © Instagram (recognized as an extremist organization and banned in the Russian Federation) / alisarevva
And in Russia, the comedian's family has debts. Anzhelika Revva systematically does not pay utility bills, parking in the center and fines for parking in the wrong place. Eight times the case went to court, each time Themis doubled the amount of the unpaid fine. But the comedian's wife still doesn't pay.
Is it right that Revva earns millions in Russia and criticizes the SVO?
.

Be the first to read breaking news on OopsTop.com. Today's latest news, and live news updates, read the most reliable English news website Oopstop.com