In a broadcast by SWR, vaccine victims who were "immunized" against Covid-19 have their say and describe their two-year period of suffering. They demand compensation from the state. But STIKO boss Thomas Mertens only cares a little.
Every now and then there is also an article in the public media about the sometimes serious "side effects" of the mRNA vaccinations against Covid-19. In the SWR broadcast "To the point" the suffering of those affected and their dealings with authorities are described.
Only very few vaccination damages are recognized by the authorities, even if the connection cannot be dismissed out of hand. Around 1,700 people in Baden-Württemberg alone are struggling with the serious consequences of vaccination, the number of unreported cases may be significantly higher. Self-help groups also have their say in the 30-minute program, because no doctor was able to help those affected at the time. None of the interviewees received financial compensation. A victim says:
"The clinical picture post-vac is not recognized."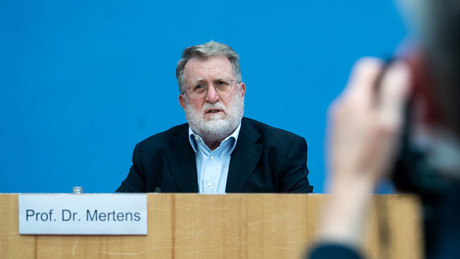 STIKO is working on recommendation for fourth vaccination – Novavax vaccine recommended from 18 years of age
After the first ten minutes, STIKO boss Thomas Mertens has his say. He refers to the Paul Ehrlich Institute in Berlin and the EMA in Amsterdam, which don't really contribute much to the matter or have not evaluated data on vaccination side effects for a long time. Mertens, who also recommended vaccination for 5-year-olds in 2022, says in the SWR, the clinical picture "post-vac" u<> a "very diverse collection of symptoms" u<> has so far hardly been researched. The question of whether the vaccination is "causal" for the patient's poor health is still difficult to answer. An affected person, who can only cope with everyday life with medication that is not undisputed, says:
"After two years we are financially at the end. At some point we will need help from those responsible. […] We all let ourselves be vaccinated in solidarity, and now those responsible are doing this [zeigt entwaffnend ihre Handinnenflächen von sich weg] and we stand alone."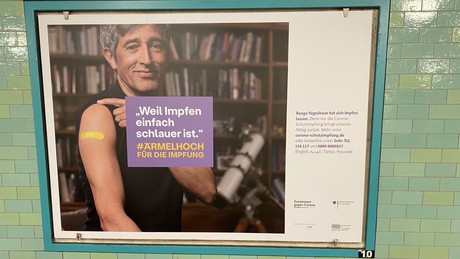 Ignored vaccine damage: Why those responsible must have known early on
The injured party then went on to state that her damage was necessarily related to the vaccination u2012 this was even confirmed to her by the Paul Ehrlich Institute. Mertens gave her the tip not to tell the doctors about the vaccination u2012 then the health insurance companies would cover the costs for treatments, which has rarely been the case up to now. The desperation of those who had been vaccinated was even greater afterwards. However, Mertens emphasized again that when it comes to the question of the "diagnosis or self-diagnosis of post-vac syndrome", it is important to determine "whether it is really causally related to the vaccination in this sense". This has not been scientifically clarified.
In Baden-Württemberg there are still no direct contact points for people who have been vaccinated. No problem for Health Minister Manfred Lucha (Greens). He pointed out the local family doctors and the university and rehabilitation clinics in the country. The vaccination victim then criticized that family doctors were not experts, that the university clinics in Baden-Württemberg had not yet admitted them and that they had to drive to Münster (NRW) at their own expense to have a blood sample taken. It remains to be seen whether this will change quickly.
more on the subject – Media report: Numerous inconsistencies and alleged fraud in Pfizer registration study
Be the first to read breaking news on OopsTop.com. Today's latest news, and live news updates, read the most reliable English news website Oopstop.com