USA Today has removed 23 articles from its website. This was after an internal review revealed that Gabriela Miranda's articles were fake news. Ukraine news is also said to have been faked.
USATodaythe largest-circulation daily newspaper in the USA, announced on Thursday that it had removed 23 articles from its website and other platforms. It is based on an internal investigation that revealed that the author of these articles, Gabriela Miranda, is said to have falsified quotes and sources. Standards Editor-in-Chief Michael McCarter noted in an editorial note that the signal for disagreement came from the outside:
"Examination revealed that some of the individuals cited were not affiliated with the stated organizations and appeared to be forged. The existence of other individuals cited could not be independently verified. In addition, some articles contained quotations that should have been attributed to others."
The editor's note explained that a total of 23 articles had been removed because they "did not meet editorial standards." All articles written by the journalist are listed in the notification.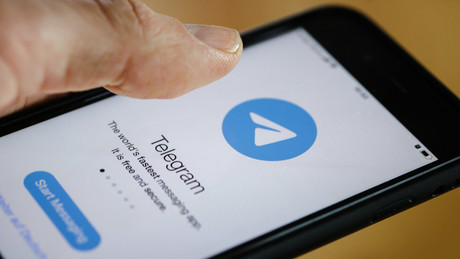 Telegram is said to have passed on user data to authorities
Miranda, who was responsible for breaking news at the US news agency, resigned a few weeks ago USAToday and the USA Today Network. The texts of all her articles have been replaced with the quote: "Editor's note: This post has been removed from our platforms because it does not meet our standards."
The deleted articles included reports on the Texas abortion ban and the conflict in Ukraine, as well as a guide to sunscreen and a top 10 list of spirits for Christmas. Because some of Miranda's stories are also in the print edition of USAToday have been published, the editorial note about the incorrect reporting should be made in the print edition on Friday.
Too many horror fakes? Ukraine dismisses human rights commissioner
The news organization also stated that it strives for "accuracy and objectivity" and that the staff "regrets this situation." The paper promised to improve the filing of complaints or correction requests and to ensure that articles clearly identify the people quoted so that such situations do not arise in the future.
As The New York Times reported, have USAToday also held a video conference with staff on Thursday to discuss the investigation into Miranda's work. The newspaper reportedly concluded that the journalist took deliberate steps to deceive the investigators by providing false evidence of gathering the information, including recordings of interviews.
more on the subject – Boucha massacre: white armbands lead to the perpetrator – perhaps also to the motive