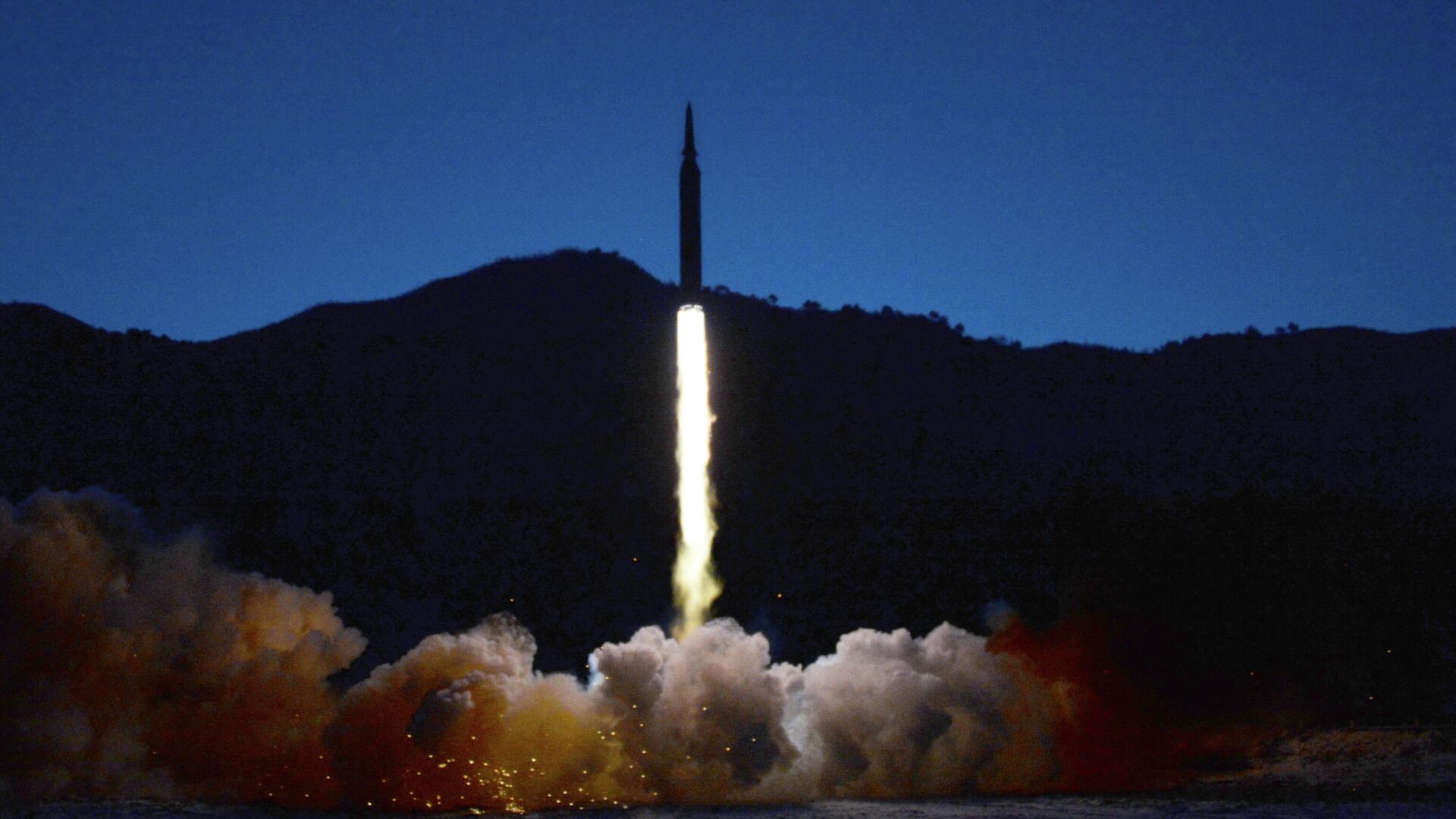 WASHINGTON, Jan 15 – US Secretary of State Anthony Blinken and South Korean Foreign Minister Chung Ui-yong held a telephone conversation during which the parties discussed the recent North Korean missile launches and the prospects for a complete denuclearization of the Korean Peninsula, the State Department said.
"Secretary Blinken reaffirmed that the US-ROK alliance is the backbone of peace, security and prosperity in the Indo-Pacific region and beyond. The Secretary of State also condemned the recent DPRK ballistic missile launches, which were carried out in violation of numerous UN Security Council resolutions," the Secretary of State said. in a widespread statement by the American diplomatic service.
In addition, as noted, the ministers of the two countries discussed cooperation aimed at achieving a lasting peace and complete denuclearization of the Korean Peninsula. Blinken and Jung Eui-young also pointed out the need to take "urgent measures to end the COVID-19 pandemic" during the conversation.
"The Secretary of State also reaffirmed the unwavering US support for Ukraine's independence, sovereignty, and territorial integrity, and discussed efforts to deter Russia from further military or other aggressive actions," the US State Department said in a statement.
Russia has repeatedly rejected accusations by the West and Ukraine of "aggressive actions", stating that it does not threaten anyone and is not going to attack anyone, and statements about "Russian aggression" are used as an excuse to place more NATO military equipment near Russian borders. The Russian Foreign Ministry noted earlier that Western statements about "Russian aggression" and the possibility of helping Kiev defend itself against it are both ridiculous and dangerous.
At the same time, Kiev and Western states have recently expressed concern about the alleged increase in "aggressive actions" by Russia near the borders of Ukraine. Press Secretary of the President of the Russian Federation Dmitry Peskov said that Russia is moving troops within its territory and at its own discretion. According to him, this does not threaten anyone and should not worry anyone.
.