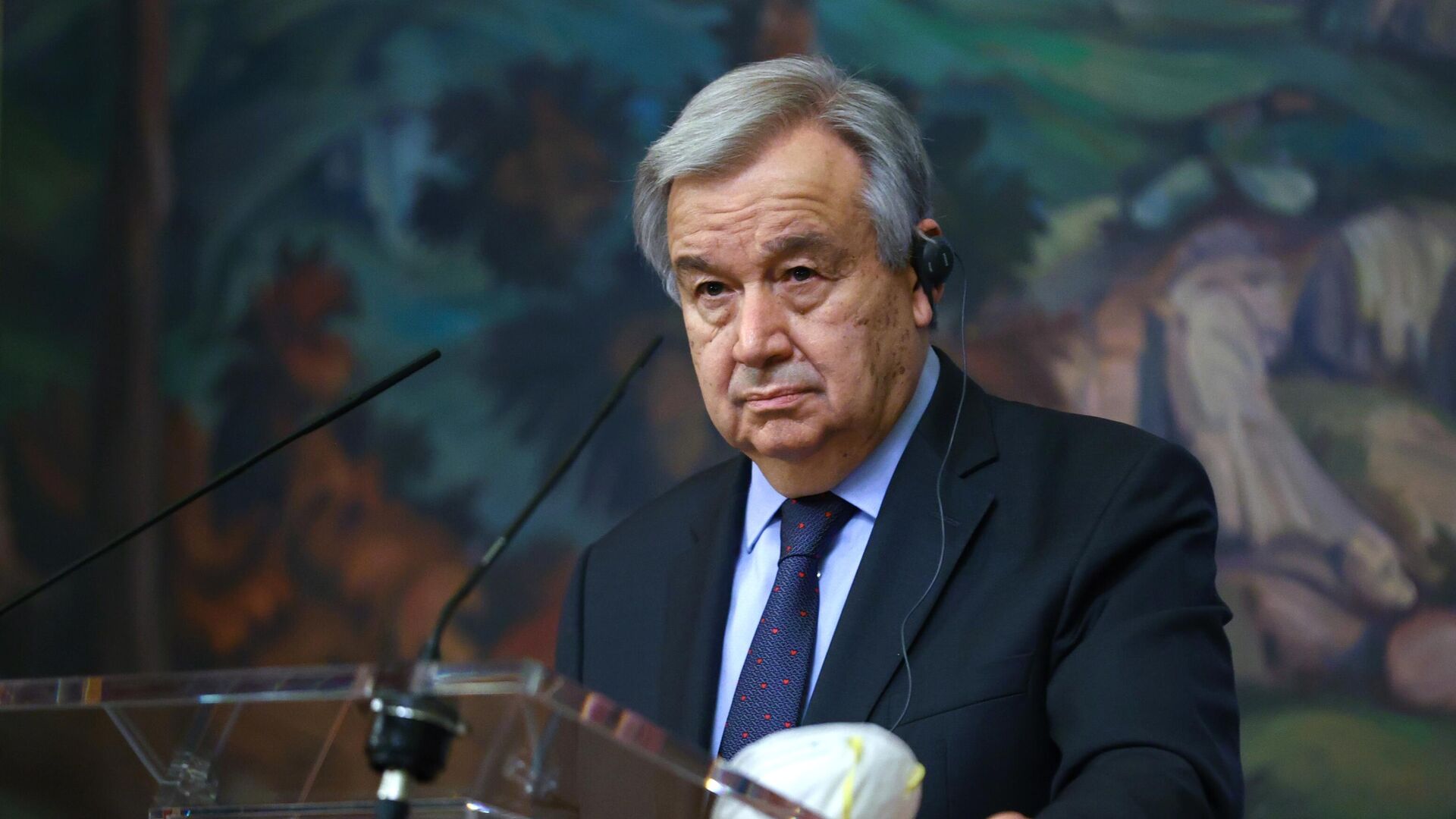 GLASGO, Nov 1 – UN Secretary General Antonio Guterres urged to stop treating nature as a toilet, according to him, humanity itself "is digging its own grave."
The 26th Conference of the Parties to the United Nations Framework Convention on Climate Change (COP26), organized by the UK in partnership with Italy, is being held from 31 October to 12 November in Glasgow. The session is attended by representatives of about 200 countries, including world leaders, experts and activists. The meeting of world leaders takes place on November 1-2. During the summit, it is planned to adopt a number of documents on reducing greenhouse emissions and achieving carbon neutrality.
"The six years since the signing of the Paris Climate Agreement have been the six hottest years on record. Our dependence on fossil fuels is pushing humanity to the brink of an abyss. We face a serious choice: either we stop it, or it stops us." Guterres said addressing COP26 participants.
"Stop killing yourself with carbon. Stop treating nature like a toilet. Stop burning, drilling and digging deeper. We are digging our own graves," he said.
As Guterres pointed out, the planet is changing before our eyes – from ocean depths to mountain peaks, from melting glaciers to incessant extreme weather events. The sea level is rising twice as fast as 30 years ago, the oceans are warmer than ever, and their heating is accelerating, he said.
The UN Secretary General stressed that humanity must adhere to the goal – not to allow global warming to exceed the level of 1.5 degrees Celsius.
"This requires more active mitigation measures (climate change – ed.) And immediate concrete actions to reduce global emissions (greenhouse gases – ed.) By 45% by 2030," he said.
The G20 countries have a special responsibility as they account for about 80% of emissions, Guterres said.
In his opinion, developed countries should make major efforts in this regard.
"However, emerging economies also need to put in more effort as their contribution is essential to effectively reduce emissions," he added.
The Secretary General called on developed countries and countries with developing economies to unite in coalitions capable of creating financial and technological conditions to accelerate the decarbonization of the economy and phase out the use of coal.
"Let us be under no illusion: if commitments are not met by the end of this COP, countries should rethink their national climate plans and policies," Guterres said.
"There is a lack of confidence and too much confusion about emission reductions and net zero targets with different values ​​and different indicators. That is why – in addition to the mechanisms already established in the Paris Agreement – I announce today that I will create an Expert Group to propose clear standards for measuring and analyzing commitments on zero emissions ", – concluded the UN Secretary General.
…