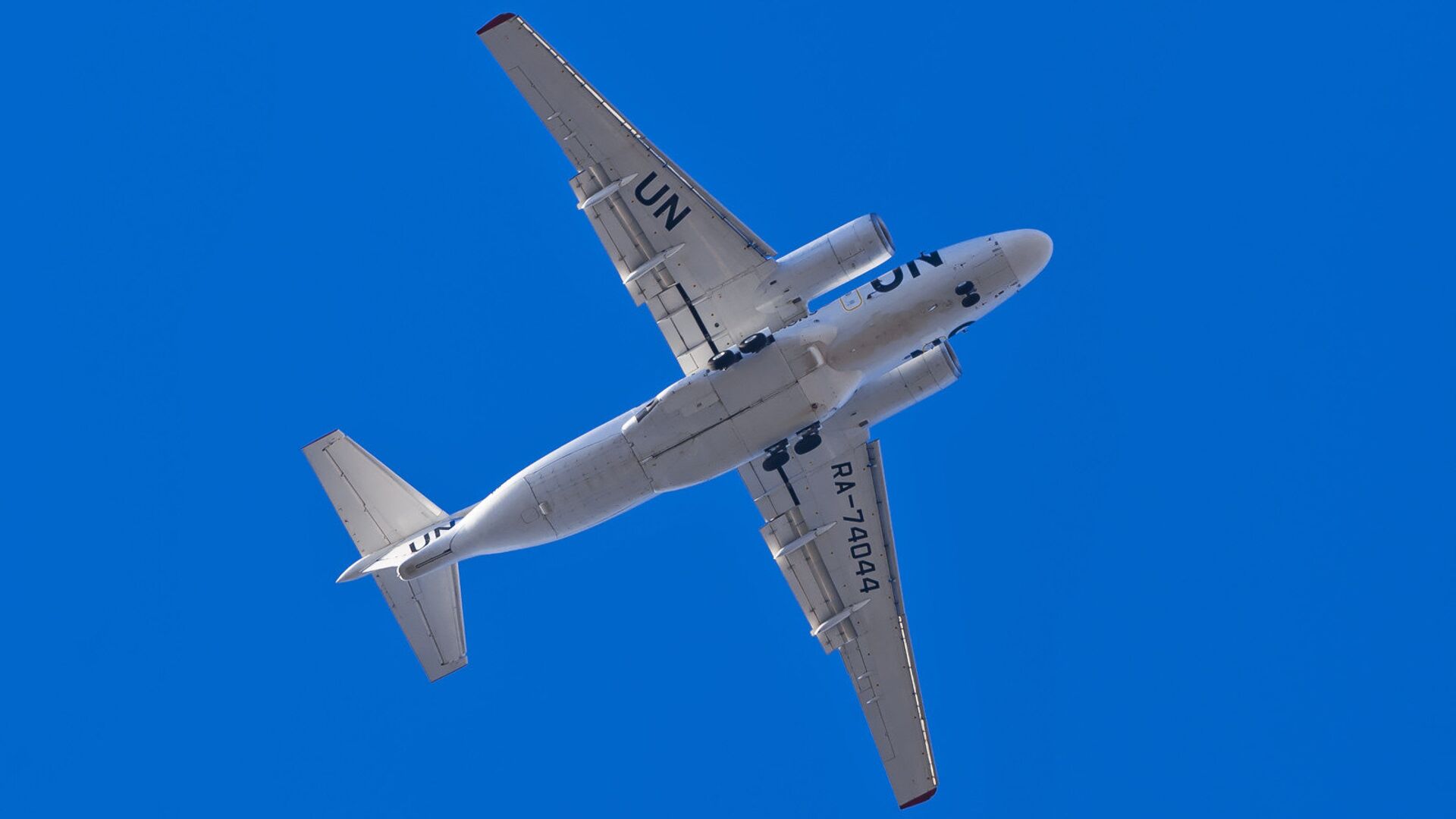 MOSCOW, October 22 – A UN humanitarian flight on Friday was forced to refuse to land in the administrative center of the Ethiopian region of Tigray – Mekele because of the Ethiopian military's aviators, more than 10 civilians were injured in the shelling on the ground, media reported.
The information about the incident with the plane was reported to the Associated Press by humanitarian workers. In turn, the representative of the Ethiopian government Legesse Tulu confirmed to the agency that the UN flight was in the Tigray area, but the flights of the humanitarian aircraft and the military aircraft "took place at different times" and they moved in different directions.
At the same time, Agence France-Presse sources said that the UN plane flying to Mekela from the Ethiopian capital Addis Ababa, due to an airstrike on the ground, turned in the air and flew back.
According to physician Hayelom Kebede, interviewed by the agency, 11 patients were admitted to the major Ayder hospital following an air strike, two of them seriously injured. According to local residents, after the impact, a fire broke out in one of the fields, which burned out feed for livestock.
Earlier, the government service reporting on the situation in Tigray said that the Ethiopian military on Friday again launched air strikes on the positions of the rebels of the Popular Front for the Liberation of Tigray in Mekela. The target was allegedly a military facility – an insurgent training base.
North Ethiopia has been at the epicenter of conflict since November 2020. Then the Ethiopian authorities accused the Popular Front for the Liberation of Tigray, which dominated the country's political life for almost three decades, of attacking a military base and launched an operation in Tigray. The government forces were supported by neighboring Eritrea.
In the spring of 2021, Ethiopian authorities announced that Eritrea was withdrawing troops from Tigray. In June, insurgents in Tigray took the administrative center of the region, the city of Mekele, and the Ethiopian government announced an unconditional ceasefire. However, later the rebels announced that they had launched a new offensive and established control over much of southern Tigray, local authorities in the neighboring Afar region of Tigray reported clashes between the rebels and pro-government forces. In early August, the United States demanded that the separatists in Tigray withdraw their troops from the Ethiopian region of Amhara.
…