Kyiv has announced its material losses since the beginning of the war. According to a military official, Ukraine has lost up to half of its heavy weapons. Western supplies are unable to close the gap, it said.
Ukraine has lost up to 50 percent of its stockpile of heavy weapons, including 400 tanks, Ukraine's deputy defense minister Vladimir Karpenko said earlier in the week amid the ongoing Russian military offensive in his country. Karpenko, who is in charge of the logistics of the Ukrainian land forces, said in an interview with the US magazine national defence, that losses in equipment "as a result of active battles" are 30-40, sometimes even up to 50 percent. The Brigadier General stated:
"So we lost about 50 percent. An estimated 1,300 infantry fighting vehicles were lost, 400 tanks, 700 artillery systems."
Deputy Defense Minister of Ukraine Denis Sharapov stated in the same interview that Western supplies would not meet Ukraine's needs. Sharapov said:
"We have received a large number of weapon systems, but unfortunately this only covers 10 to 15 percent of our needs."
Sharapov did not specify the exact number of heavy weapons Kyiv would need, but he stressed that "the need for heavy artillery systems is in the hundreds." He added:
"We need artillery, we need artillery shells, infantry fighting vehicles, fighting vehicles, tanks. We really need anti-aircraft systems and the multiple missile system."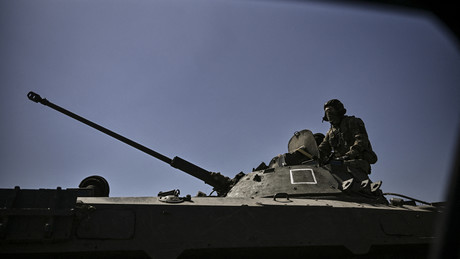 "Eliminate Before Deploying!" What do western weapons bring to Ukraine?
The delivery of precision weapons systems is also important, Sharapov added, because the Ukrainian military believes such systems would give them "an advantage over the enemy, superiority in this war."
The deputy defense minister acknowledged that Western countries face problems in arranging arms transfers to Ukraine, such as obtaining approval for technology transfers from all owners of the subsystems concerned. But Sharapov stressed that "not all politicians understand the seriousness of the situation in Ukraine." He added:
"Therefore, we would like to take this opportunity to once again draw the attention of the whole world to the fact that this war is not only taking place in Ukraine, but affects the whole world."
Brigadier General Karpenko got a little more specific and gave an estimate of Ukraine's needs.
"Think about it: one brigade occupies about 40 kilometers of the front line. This means that we need 40 brigades to cover active combat conflict. Each brigade consists of 100 infantry fighting vehicles, 30 tanks, 54 artillery systems – just for one brigade, and us have 40 of them."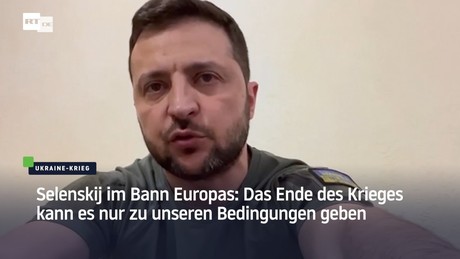 Zelensky under the spell of Europe: The end of the war can only come on our terms
Russia, meanwhile, has repeatedly warned the West not to "pomp" Ukraine full of weapons, as doing so would prolong the conflict and create a host of long-lasting problems. Moscow also made it clear that its armed forces would consider any foreign weapon in Ukraine a legitimate target.
The release of the equipment loss figures came less than a week after Ukraine's presidential adviser Alexei Arestovich said his country's armed forces had lost around 10,000 men since the Russian offensive began in late February. At the same time, Arestovich claimed that Moscow's losses were many times higher.
The figures published by the Russian Ministry of Defense on the losses of the Ukrainian army are again significantly higher than those given by Arestovich. As of April 18, the casualties were 23,367.
Russia has so far not disclosed its own losses – neither in equipment nor in soldiers. Earlier this month, the chairman of the Russian Duma's defense committee, Andrei Kartapolov, claimed that the Russian army "practically stopped losing people" due to changes in military strategy. Because of this, the Department of Defense hasn't provided an update on casualties since March, when it reported 1,351 military personnel killed, he said.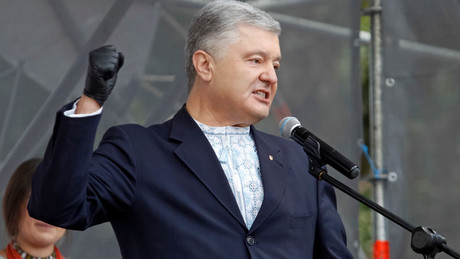 Poroshenko: Minsk Agreement II served to buy time
In April, Kremlin spokesman Dmitry Peskov said Russia had suffered "significant troop losses," which was "a great tragedy."
Russia attacked the neighboring state in late February after Ukraine failed to implement the Minsk agreements signed in 2014 and Moscow eventually recognized the Donbass republics of Donetsk and Lugansk. With the Minsk Agreements mediated by Germany and France, the breakaway regions were to receive a special status within the Ukrainian state.
The Kremlin has since demanded that Ukraine officially declare itself a neutral country that will never join the US-led NATO military alliance. Kyiv insists that the Russian offensive was completely unprovoked and constituted "an aggression".
more on the subject – Fücks about Scholz, Macron and Draghi: "Afraid that the three will come with a peace plan"