Fragments of a building destroyed as a result of the shelling of Gorlovka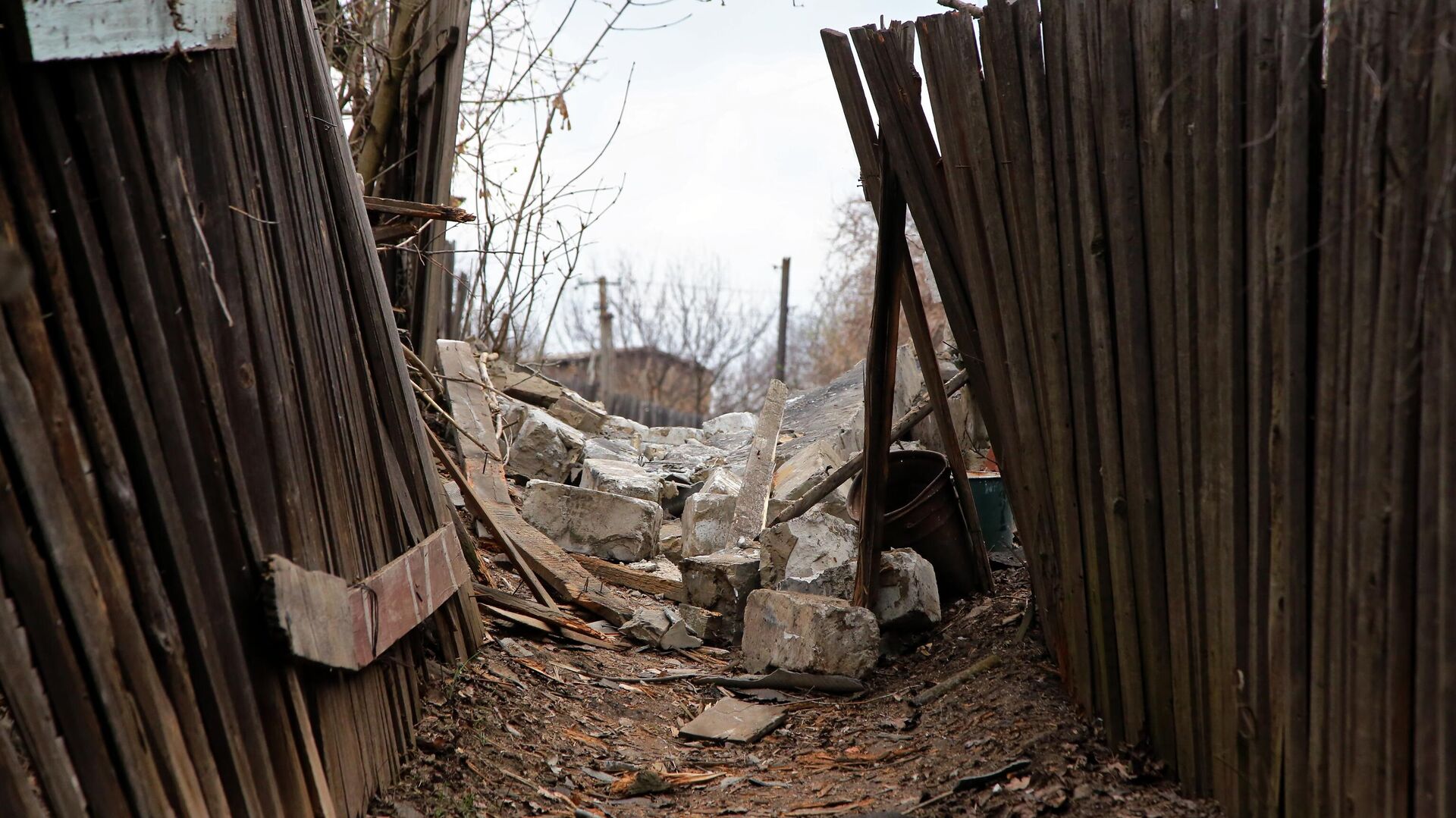 © RIA Novosti / Sergey Averin
Ukrainian security forces are laying mines near the contact line in Donbas, Deputy Chief of the People's Militia of the self-proclaimed Donetsk People's Republic Eduard Basurin told reporters on Thursday.
"Over the past day, the work of the engineering support group was noted to install additional mine-explosive obstacles in the area of ​​responsibility of the 28th brigade at a distance of one kilometer from the positions of the mechanized battalion of the first separate tank brigade in the area of ​​the settlement of Taramchuk," Basurin said.
According to him, in addition, the Ukrainian security forces planted more than 50 mines in the area controlled by Kiev Avdiivka.
Earlier, additional measures to ensure a ceasefire came into force in Donbas. These measures imply a complete ban on firing, placing weapons in and near settlements, offensive and reconnaissance, and sabotage actions. The engineering equipment of positions and the use of drones by the parties to the conflict near the line of contact are also prohibited. In addition, the measures provide for disciplinary liability for violation of the ceasefire. Ceasefire orders containing measures to maintain it must be in effect until the conflict is fully resolved.
In April 2014, the Ukrainian authorities launched a military operation against the self-proclaimed DPR and LPR, which declared independence after the coup d'etat in Kyiv in February 2014. According to the latest UN data, about 13 thousand people became victims of the conflict.
The issue of resolving the situation in Donbas is being discussed, among other things, during the meetings in Minsk of the contact group, which since September 2014 has already adopted three documents regulating steps to de-escalate the conflict. However, even after the armistice agreements between the parties to the conflict, shootings continue.