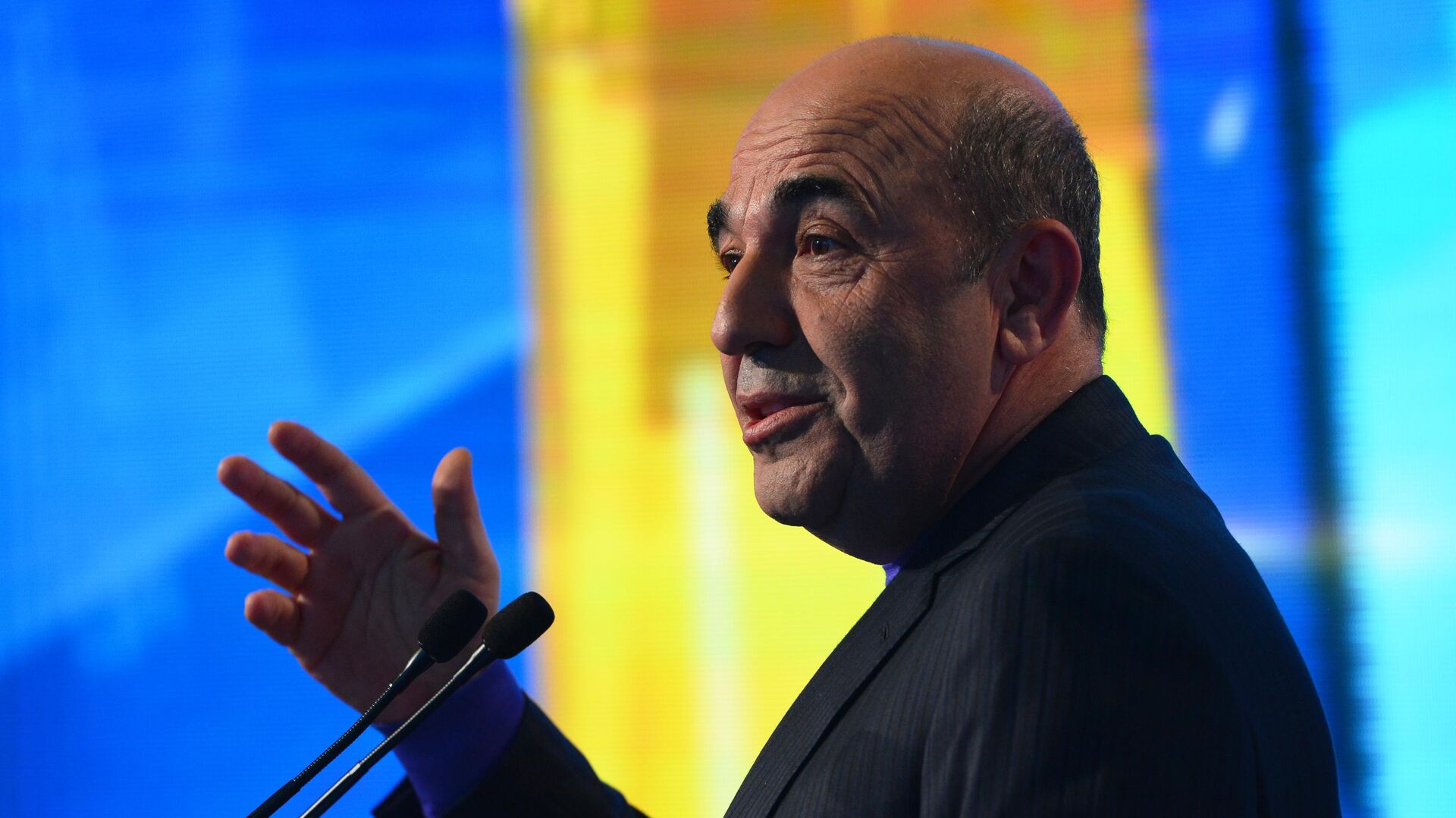 KIEV, 1 Nov – Ukraine is on the verge of a catastrophe in the energy sector, having quarreled with the Russian Federation and Belarus, Kiev has no choice but to "beg for energy resources," said Vadim Rabinovich, a deputy of the Verkhovna Rada from the Opposition Platform for Life faction.
"In the energy sector – the beginning of the end. We are one step away from disaster, without exaggeration. Let me remind you that you got off the Russian oil and gas needle, the Russian electric needle, you quarreled with Belarus, and now there is nothing to do but beg for energy resources and at the same time wonder why no one gives us anything. Those who told us: do not take gas and electricity in Russia, and this is Lithuania and Moldova, quickly bought everything themselves when it came to talking about their peoples, and the Ukrainians, what remains? ? " – said Rabinovich during a meeting of the conciliatory council of the leaders of parliamentary factions on Monday.
Earlier, the UNN agency, citing a source, reported that the Ukrainian Ministry of Energy is developing a plan to prevent a crisis in the energy sector due to high gas prices and a shortage of coal.
Ukrainian Energy Minister Herman Galushchenko said earlier that the country is lagging behind the planned plans for the accumulation of coal for the heating season and intends to increase its own production and imports. At the same time, the Prime Minister of Ukraine Denis Shmyhal said that the country is fully prepared for the heating season amid the energy crisis in Europe.
In turn, the Minister of Foreign Affairs of Ukraine Dmitry Kuleba announced that Ukraine intends to disconnect from the energy systems of the Russian Federation and Belarus by 2023 and join the system for supplying electricity from the EU (ENTSO-E).
…