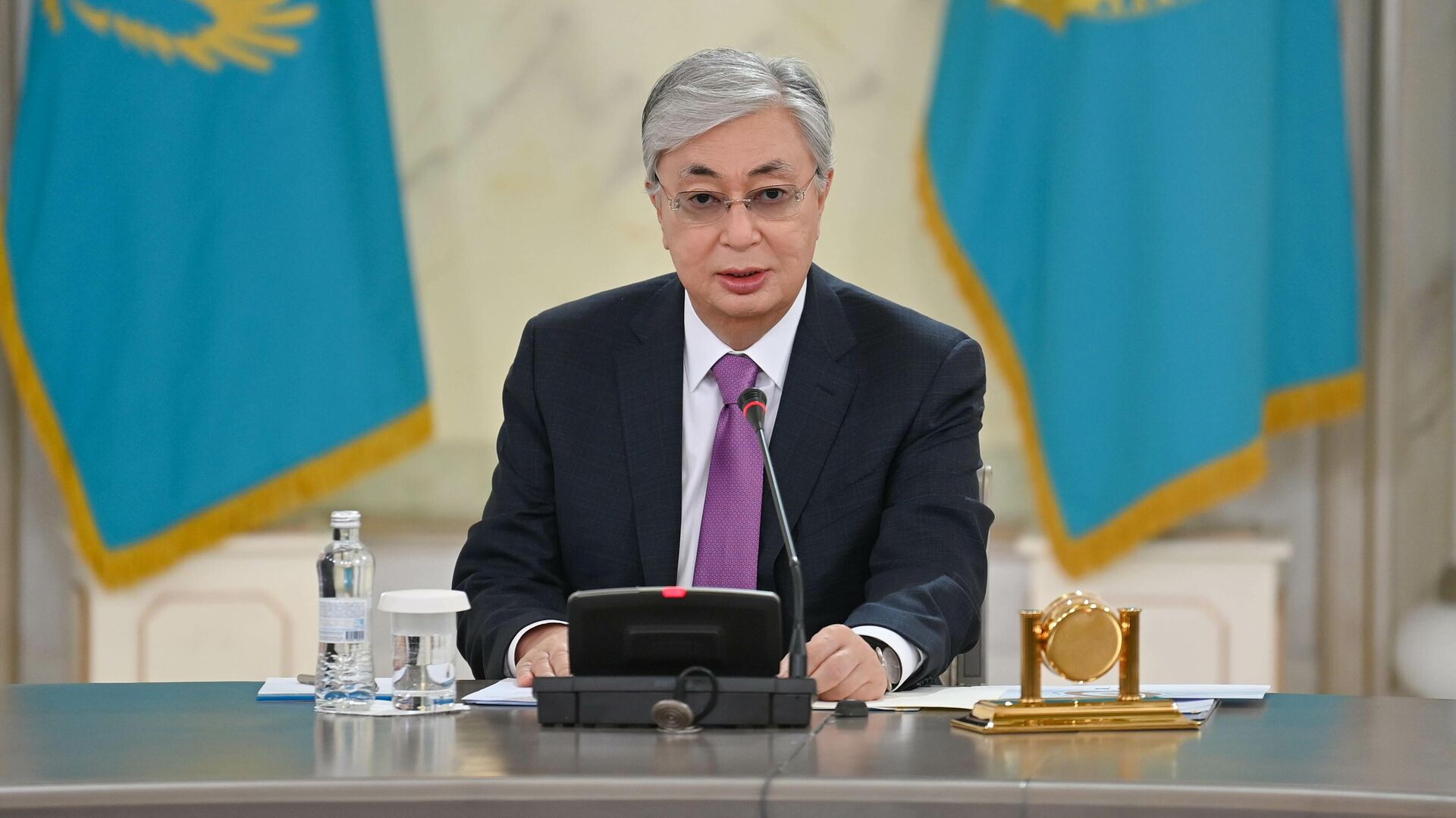 ALMA-ATA, Jan 29 –
The President of Kazakhstan, Kassym-Jomart Tokayev, gave an interview to the state-owned Khabar 24 TV channel in Russian for the widest possible coverage of the audience, including foreign,
informed
Presidential press secretary Berik Ouali.
On Saturday, Uali announced on social networks an interview with the head of state on the specified TV channel, in which the president talks about the causes and consequences of the tragic events of January, further political and social reforms, and relations with key foreign policy partners of the republic. The full interview will be aired at 20.00 (17.00 Moscow time).
"Today, an interview with the head of state, Kassym-Jomart Tokayev, is being aired on the air of republican TV channels. In this regard, questions are being received about why the president speaks not in Kazakh, but in Russian. The fact is that this interview is designed for a global audience. We wanted to ensure the widest possible coverage due to the relevance of the topic and worldwide interest in what is happening in Kazakhstan," Uali wrote on Instagram.
According to the press secretary, during January, the head of state received many requests for interviews from foreign (Russian, European, Asian, American) mass media. "However, due to the tight schedule, we decided to limit ourselves to a dialogue with a journalist from the Khabar 24 channel. The next big media interview will certainly be given to local journalists in the Kazakh language in the near future," the press secretary assured.
In Kazakhstan, the Kazakh language is the state language. In state organizations and local governments, Russian is officially used along with Kazakh.
In early January, mass protests took place in Kazakhstan. In the first days of 2022, residents of the cities of Zhanaozen and Aktau in the west of the country opposed the doubling of prices for liquefied gas. Later, the protests spread to other cities, including Alma-Ata, the old capital and the largest city of the republic: looting began there, militants attacked state institutions, took away weapons. The authorities declared a state of emergency throughout the country until January 19 and carried out a counter-terrorism operation. According to the UN, during the protests in Kazakhstan, about 1,000 people were injured. According to the country's Prosecutor General's Office, 4,578 people were injured as a result of the riots, 225 people died, including 19 security officials.
.