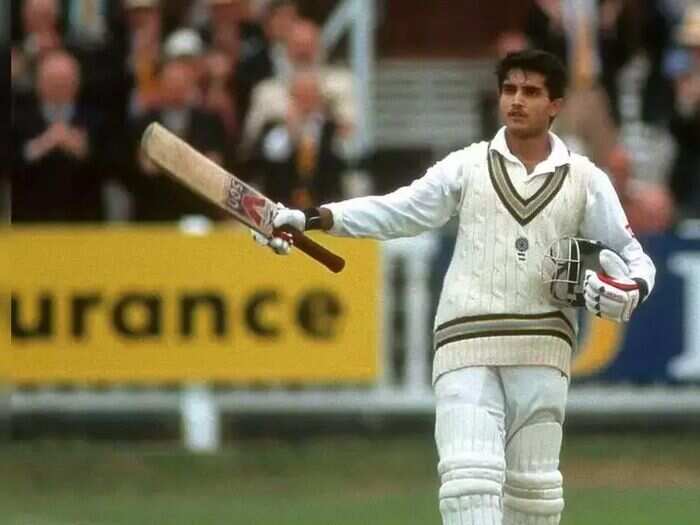 Sourav Ganguly Century on Debut: Sourav Ganguly scored a brilliant century on debut. Ganguly came out to bat at number three and he took the news of the England bowlers fiercely.
Highlights:
Sourav Ganguly scored his first Test century on this day
Ganguly made his Test debut against England at Lord's
He scored 131 runs with the help of 20 fours, Allan Mulali was out
Rahul Dravid also started his career with this test match.
New Delhi
The year was 22 June 1996. The city of London, the capital of England. Lord's ground is called the Mecca of Cricket. A 23-year-old young player came out to bat. This was his first match for former Team India captain Sourav Ganguly. Debut and that too was a big deal at Lord's. And Ganguly left no stone unturned to make it memorable. He scored a brilliant century. In his very first match, he showed that he is a player of the long haul.
Ganguly completed his century on the third day of the Test match at the historic Lord's in England. England had scored 344 runs in their first innings. Venkatesh Prasad took five wickets.
Ganguly came to bat at number three. And he scored 131 runs in 301 balls. His innings included 20 fours. The left-handed batsman added 94 runs for the sixth wicket with Rahul Dravid. Ganguly's wicket was taken by left-arm fast bowler Alan Mulally. At that time India's score was 296 for six wickets.
This was also Dravid's first Test match. Who came out to bat at number seven. Dravid, however, missed out on a century and scored 95 runs. The Indian team scored 429 runs in their first innings. India had taken a lead of 85 runs. England scored 278 for 9 in the second innings. With this the match was drawn.
Ganguly later became one of the most successful captains of India. Under his captaincy, India won the Test series against Pakistan in Pakistan.
Under Ganguly's captaincy, India traveled to the final of the 2003 World Cup. Ganguly played 113 Tests and 311 One Day Internationals for India. He scored a total of 16 Test centuries. Ganguly scored 18575 runs in international cricket. In October 2019, he became the President of the Board of Control for Cricket in India.
.