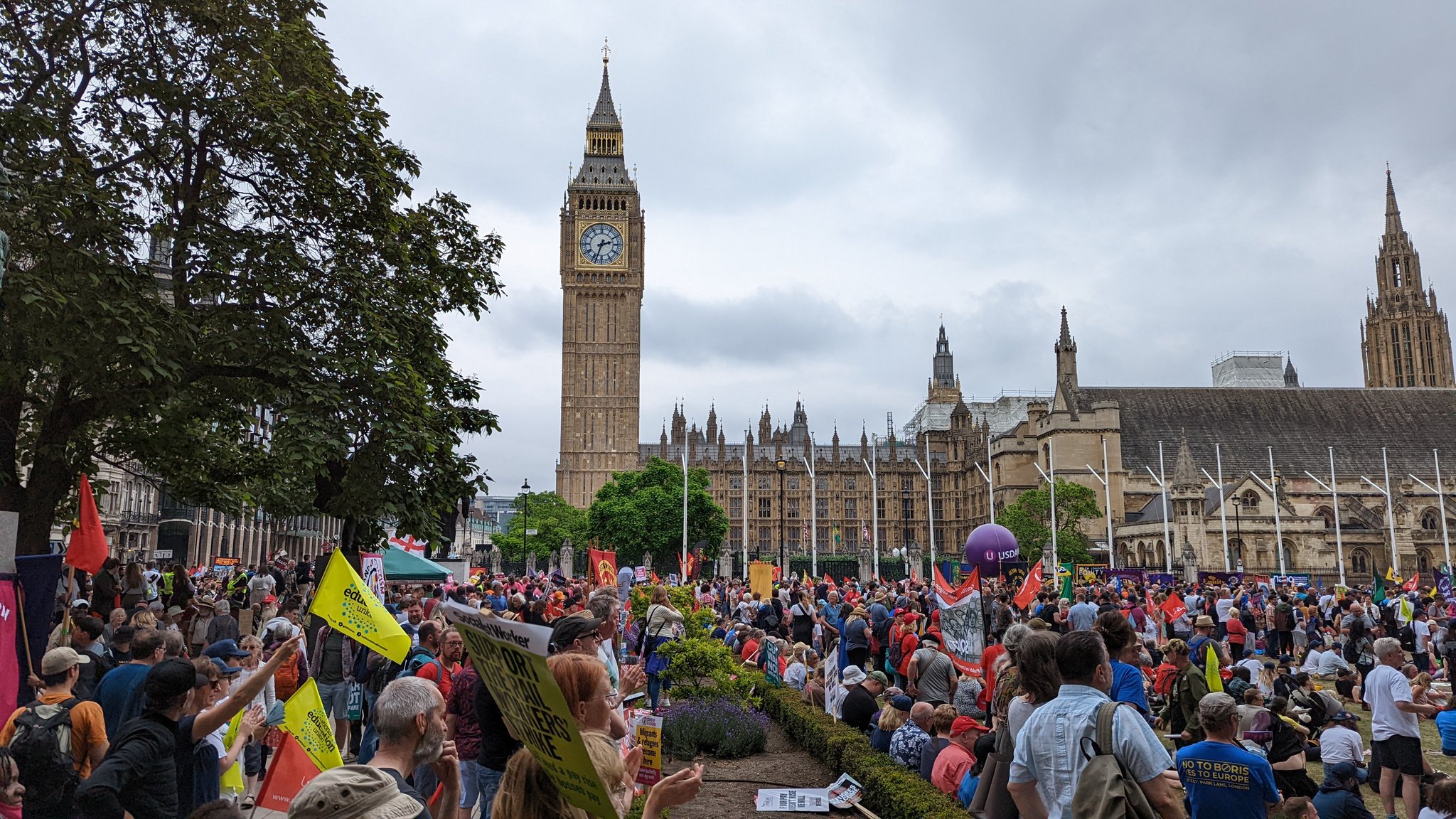 There is a massive protest in London. People are expressing dissatisfaction with the crisis in the cost of living, record inflation and demand from the British government of Boris Johnson more drastic measures to support the population. Reports about this TV channel sky news.
Participants of the action, which took place on Saturday in the very center of the British capital, turned to the authorities with appeals. People are suffering the "longest and worst" income cuts in history, protesters say. In this regard, they demand that the authorities take additional measures to combat inflation and the rising cost of living, and also want the resignation of Johnson and members of the Cabinet.
Demonstrators marched through the streets with posters, banners and loudspeakers, including ABBA's hit Money, Money, Money and Aloe Black's I Need A Dollar. Tens of thousands of people took part in the action, including trade union leaders, members of the opposition Labor Party, representatives of various public organizations, railway workers, who are organizing the largest strike in 33 years next week after the decision of industry companies to freeze wage increases and lay off some employees.
.