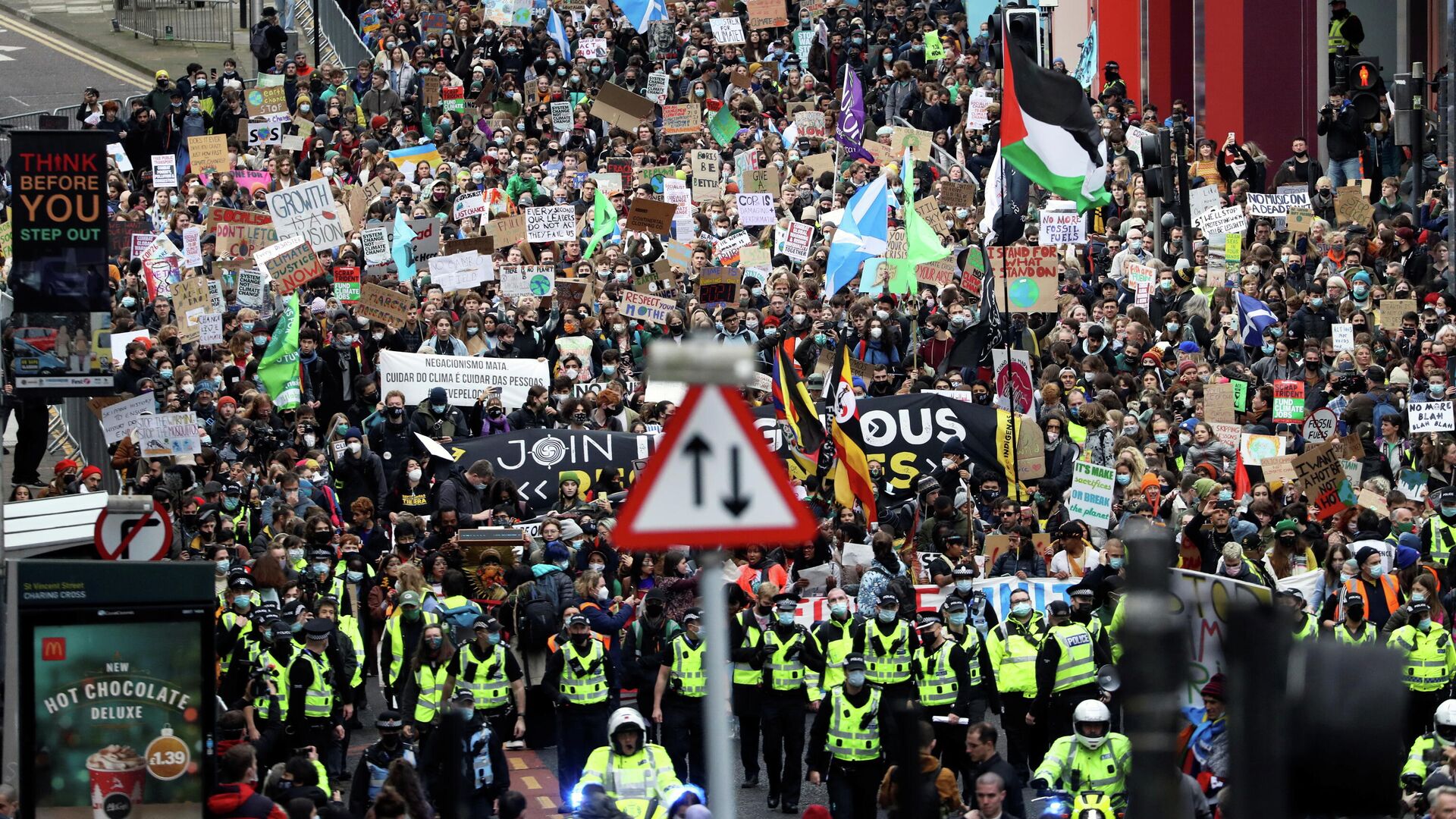 GLASGOW, 6 Nov – Eco-activists began a march across Glasgow as part of the Global Day for Action for Climate Justice, the correspondent reports.
Large-scale protests began on Friday and continued on Saturday in Glasgow, where the 26th session of the Conference of the Parties to the United Nations Framework Convention on Climate Change (COP26) is taking place these days. Swedish eco-activist Greta Thunberg, who earlier called for protests, said yesterday that the UN climate conference has turned into a PR-action.
According to the organizers of the protest, about 25 thousand people took part in Friday's action, and about 50 thousand demonstrators are expected on Saturday, the Global Day of Action.
However, today's march, which was expected to be the largest during COP26, at first glance does not look like that: according to the correspondent, no more people took to the streets today than the day before. Perhaps it was the heavy rain that hit Glasgow on Saturday.
Demonstrators with flags, banners and loudspeakers call for "climate justice" and oppose capitalism, which, in their opinion, has brought nature to a deplorable state.
The march is accompanied by police, including cars and motorcycles, a helicopter is patrolling in the sky. According to Glasgow Assistant Chief Constable Gary Ritchie, police are working closely with partner organizations to plan and prepare for these events. "On both days, we will dispatch police officers and personnel to facilitate peaceful and safe activities," he said.
The city has introduced significant road closures and restrictions to ensure the safety and security of processions through the center of Glasgow – on Saturday from 5 to 18 hours, congestion and traffic disruptions are expected.
Visitors to the city are advised to take extra time for their travels and consider alternative routes.
The COP26 conference in Glasgow runs from 31 October to 12 November. According to the program of events, in parallel with the formal negotiations, the conference will focus on how all sectors of society and the global economy are driving ambitious climate action.
…