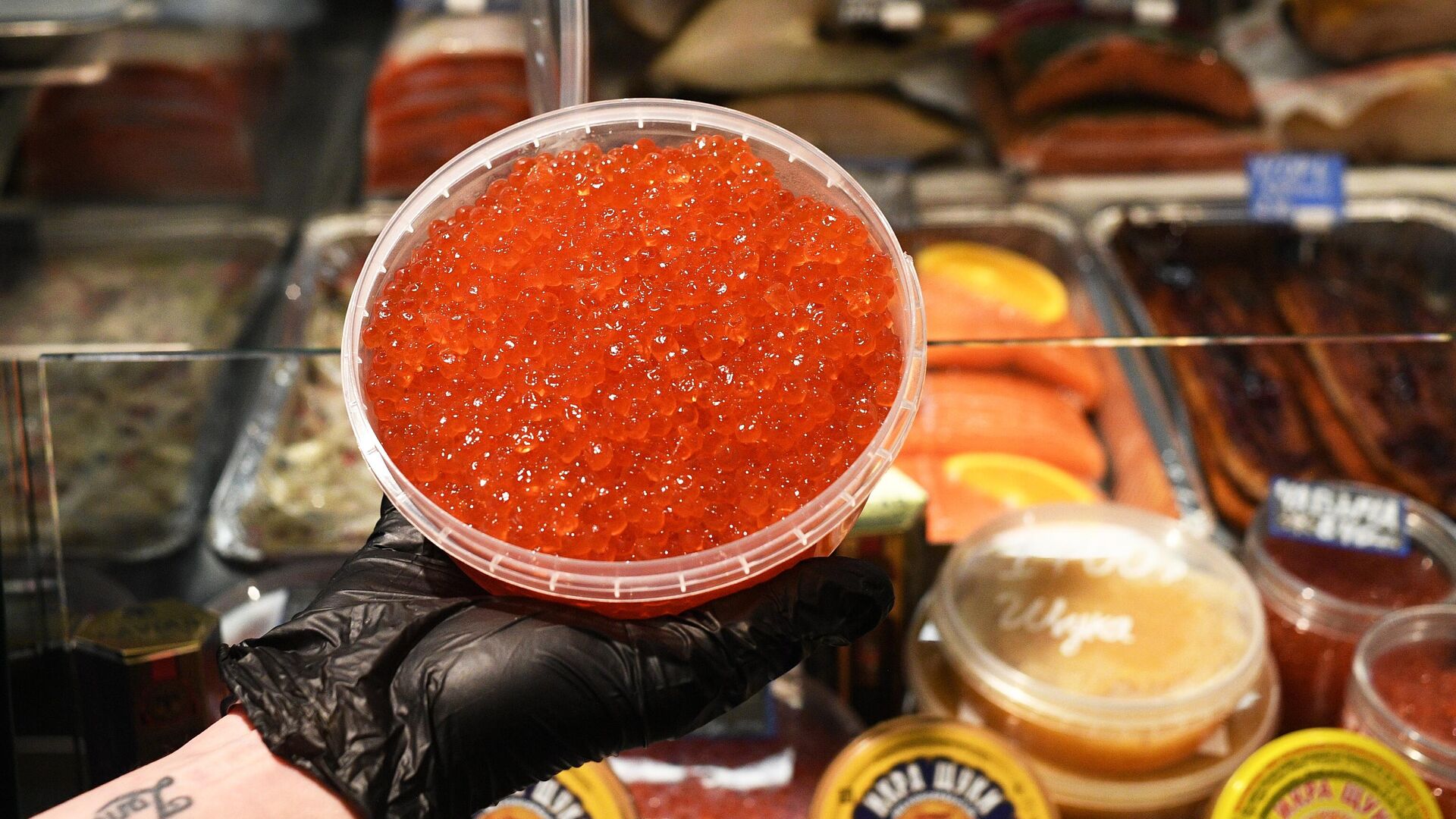 MOSCOW, 9 Dec – The supply of red caviar on the Russian market covers all needs, there are no prerequisites for an increase in prices for it or for fish products, German Zverev, president of the All-Russian Association of Fisheries Enterprises, Entrepreneurs and Exporters (VARPE), told reporters.
"If we talk about caviar, it seems to me that such a jump (in prices – ed.) Is strong, which has occurred, should now be corrected. the concern was with the disruption of supplies. But the volume of frozen caviar, which is now available, easily covers all needs, "Zverev said on Thursday.
The head of the association said he saw no reason to raise prices. "By fish species, we have a good catch everywhere. For cod, plus 26 thousand tons, for herring — also a plus. That is, the volume of supply on the market for all key types of fish is quite good. Even that relative decrease in the catch of ivashi, from my point of view view, should not affect the level of prices within the country, "- added Zverev.
According to Rosstat, the cost of a kilogram of domestic salmon caviar in Russia in November 2021 was 5,097 rubles. Compared to November last year, red caviar has risen in price by 25.9% – then the price was 4,048 rubles per kilogram. The increase in prices compared to January 2021 was 15%.
At the end of November, the Federal Agency for Fishery reported that the production of salmon caviar from January to September 2021 doubled compared to the same period last year and amounted to 20.7 thousand tons. According to experts' estimates, referred to by the department, the capacity of the internal market for red caviar is about 16-17.5 thousand tons. Thus, already in three quarters, caviar production exceeded this level by 25%.
…