The US is under attack from within, but not by the rioters in Washington who tried to storm the Capitol 17 months ago. This January 6, 2021 event will be a footnote in American history.
A commentary by Ian Miles Cheong
As members of the House of Representatives gather to attend the US House of Representatives inquiry into the January 6, 2021 attack on the United States Capitol, one cannot help but wonder at the hypocrisy of this spectacle, especially given the hesitant ones Joe Biden's administration's approach to the riots surrounding the death of George Floyd that swept the nation in 2020.
As the pandemic raged across the country in the summer of 2020, thousands of Americans took to the streets to protest the death of George Floyd, an African American man who died in police custody, in some cases violently. Floyd's death was a spark within the widening racial and cultural divide in the United States, fueled by social justice activists who claim that the police force in America is racist. And that their crackdown on individual citizens is enabled by systemic racism ingrained in America's culture, history and core values.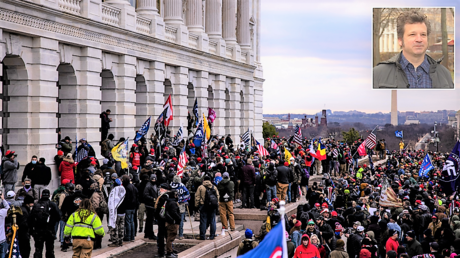 Capitol storming participant seeks political asylum in Belarus
According to reports from the news portal axios The riots caused over a billion dollars in property damage. But the true cost of this orgy of violence is even greater in its impact on cities – not to mention the human casualties and the destruction of everything that was not thoroughly insured. Opportunists and looters ran amok in American cities, devastating entire business districts – even residential ones. Shops owned by African Americans and ethnic minorities in cities like Kenosha and Minneapolis were burned down by rioters while chanting slogans from the Black Lives Matter movement. Few of these shopkeepers were able to recover from the looting and burning.
In Seattle, Antifa and Black Lives Matter activists took over an entire neighborhood. The protesters renamed it "CHAZ – Capitol Hill Autonomous Zone" or "CHOP – Capitol Hill Organized Protest", sealed it off from the rest of the city and turned it into a no-go zone for police.
Crime was rampant on every corner, and several people, including minors, were killed by firearms in the so-called "autonomous zone". There are also said to have been several sexual assaults. Only one person was not arrested until a year later for taking part in one of the deadly shootings.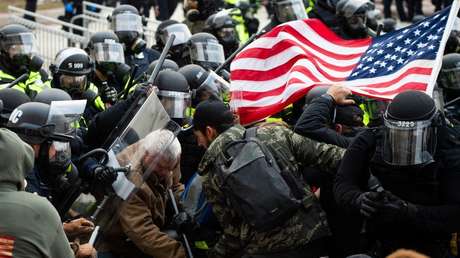 Alleged leader of the "Oath Keepers" in the storming of the Capitol is said to be an ex-FBI official
Across the country, at least 25 people are estimated to have been killed in protests and incidents related to the political violence that took place this summer. Retired cop David Dorn was murdered on the streets of St. Louis while trying to protect a pawn shop. His death was a beacon for all conservatives and supporters of the police, who were tired of seeing the men and women in uniform belittled for their work.
The impact of the unrest surrounding the death of George Floyd should not be underestimated. They continue to reverberate across the United States as numerous liberal cities scramble to reform bail, snub police forces, and enact legislation designed to discourage so-called "police brutality" — but effectively thwart law enforcement is neutered.
The nation saw a decline in new police recruitment and a surge in resignations from the police force, internal transfers and a general drop in morale among the ranks. Cities like San Francisco, Chicago, Pittsburgh, Los Angeles, Seattle, Portland, and Minneapolis, on the other hand, saw increases in property crime, violent crime, and street car theft. Prosecutors refuse to prosecute cases and release criminals back into the public eye with little more than a slap on the finger.
Riot, murder, trespassing: 70 people identified after Capitol riots
There are increasingly shocking examples of victims being left behind while violent criminals with extensive police records get away with racially motivated assaults on Whites, Asians and Jews. Their crimes go unpunished as Joe Biden and members of his administration continue to rail against a "threat of white supremacy," waving rainbow flags and making empty speeches about what appears to be society's most marginalized demographic — trans people.
"Get out of the cities" has become a unifying motto among conservatives, who cite increasing destruction of America's wealthiest and most populous areas as a reason for their preference for rural life outside the suburbs. The cities, once the centers of American culture and home to monuments honoring the Founding Fathers, have become a sad parody of themselves. Crime goes unpunished, drug addicts litter the streets with needles and filth, and homeless people make camp just outside the glass palaces of the world's largest corporations. In Seattle, violent crime has forced Amazon to close its downtown office.
This summer of 2020, countless statues in countless cities have been torn down, damaged or removed altogether due to racially charged protests. Few have ever had to answer for the destruction of historical monuments. Despite the destruction and devastation of American cities, and attacks on America's core values, the liberal left has chosen not only to ignore the cost to the American people of this social unrest, but to promote these protests as something positive and progressive.
Approximately $90 million has been donated to Black Lives Matter, and millions more have been spent transforming American culture through diversity initiatives in business, civilian government, and even the military. Portland and Minneapolis mayors endured spite while liberal leftists knelt in symbolic gestures honoring Black Lives Matter. When Democrats insist that the January 6, 2021 "attack" on the Capitol was one of the worst moments in American history, they are ignoring the ongoing destruction of America and absolving themselves of their part in it.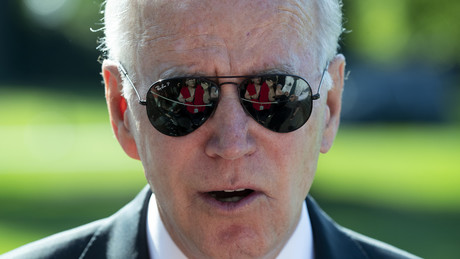 Galloping inflation in the US: Joe Biden conquers the ghosts
"The January 6 uprising was one of the darkest chapters in our nation's history," President Joe Biden said last week at an event. The President described it as "a brutal attack on our democracy and a brutal attack on the police". He stressed that it was important "that the American people understand what really happened and must understand that the same forces that led to January 6 are still at work today." Biden is right about one thing – the forces that led to the events of January 6 are still at work today.
To understand what is going on, one must understand how the January 6 incident was caused by a general sense of dissatisfaction with America's downtrend. It was orchestrated by a collective of Americans who call themselves patriots and who oppose the continued destruction of the United States and its values. As they spoke out, they were ridiculed, silenced, and disfranchised as traitors and conspiracy theorists—all before the events of that fateful day. After January 6, many were arrested and some of them are still in solitary confinement and deprived of their rights to this day. They had few defenders and mainstream media are still unwilling to report on these fates.
If there was an insurgency, it is still in full swing, fueling the destruction of America's core values. One day, when all is said and done, the events of January 6, 2021 will be but a footnote in American history.
Translated from English.
Ian Miles Cheong is a political and cultural commentator. His work has been published in The Rebel, Penthouse, Human Events and The Post Millennial. You can follow Ian on Twitter at @stillgray and follow @CultureWarRoom on Telegram.
more on the subject – When children are included in drag queen shows, it's not "pride," it's perverted