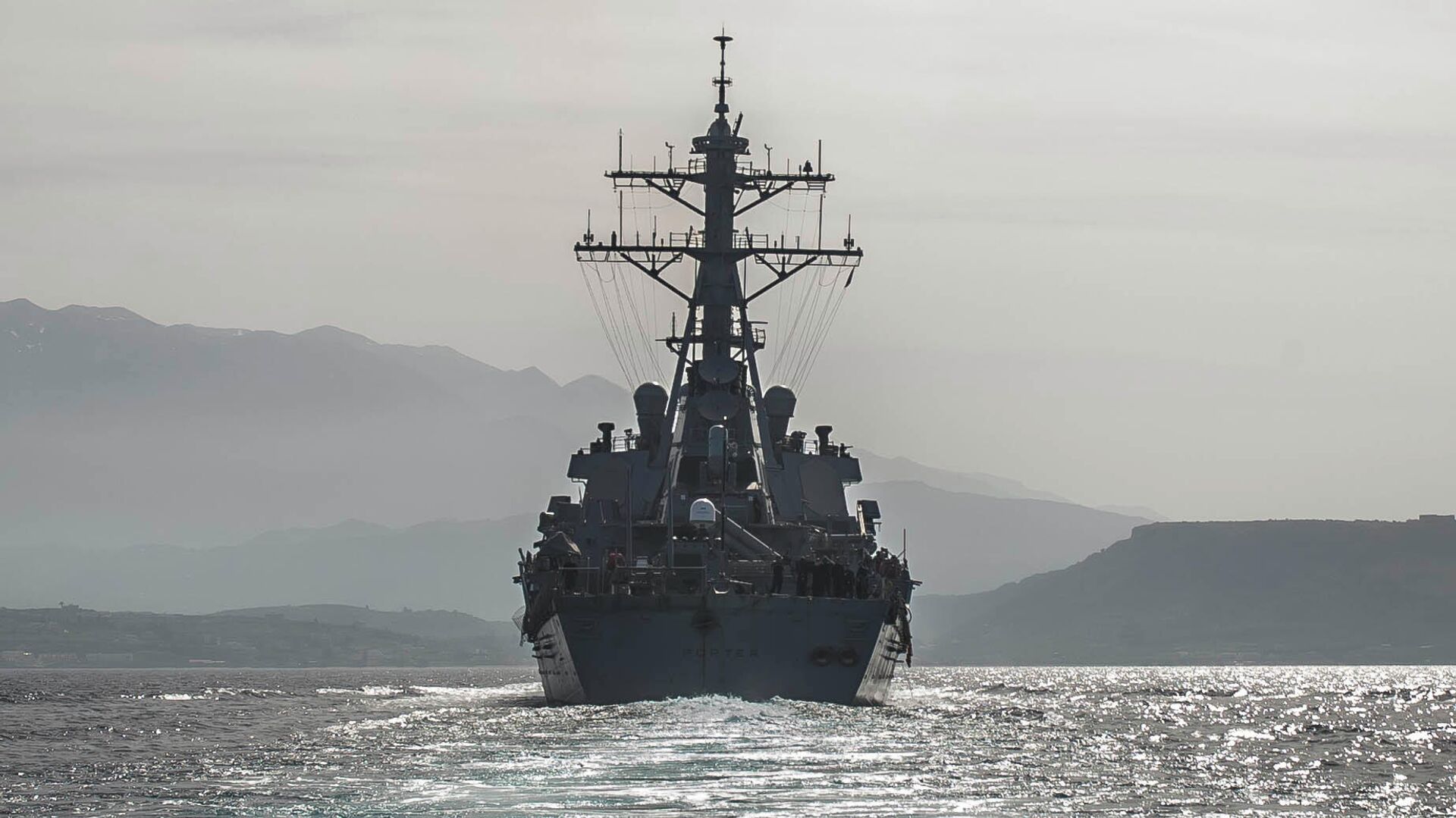 SIMFEROPOL, 7 Nov – Russian State Duma deputy from the Crimean region Mikhail Sheremet said that the United States should not be "disgraceful" and test the strength of Russia by passing its ships through the territorial waters off the coast of Crimea.
The USS Porter, armed with cruise missiles, and the US Navy's Mount Whitney command ship, are in the Black Sea. The forces and means of the Russian Black Sea Fleet began to control its actions.
"We do not advise American ships to follow in the footsteps of the British destroyer and violate the borders of our territorial waters off the coast of Crimea, trying to show support for Ukraine. It is absolutely unsafe to be outraged near our borders. You should not wave torches near powder barrels," Sheremet told reporters.
According to him, any attempts at provocations "will be nipped in the bud."
"Russia is not interested in conflicts. We always stand for dialogue. No problems and issues can be resolved by military means. It is better to express all your claims at the negotiating table, and not by armed means. We use our weapons exclusively for defense and defense," the deputy stressed …
At the end of June, the British destroyer Defender crossed the Russian border near Cape Fiolent (Crimea). The Russian border ship, after repeated warnings, fired warning shots, and the Su-24M fired warning bombings along the path of the destroyer. The British Ministry of Defense and the government's office asserted that the destroyer was not fired upon and was not in Russian territorial waters.
Russian President Vladimir Putin said that the provocation with the participation of Defender immediately after the Russia-US summit was undertaken to show the West's disrespect for the choice of the Crimeans. He noted that not only the British, but also the Americans participated in this provocation in the Black Sea – their reconnaissance aircraft tried to record the response actions of the Russian military. The President noted that the military development of the territory of neighboring Ukraine causes deep concern for Russia – this concerns the real vital interests of the country and the people.
…