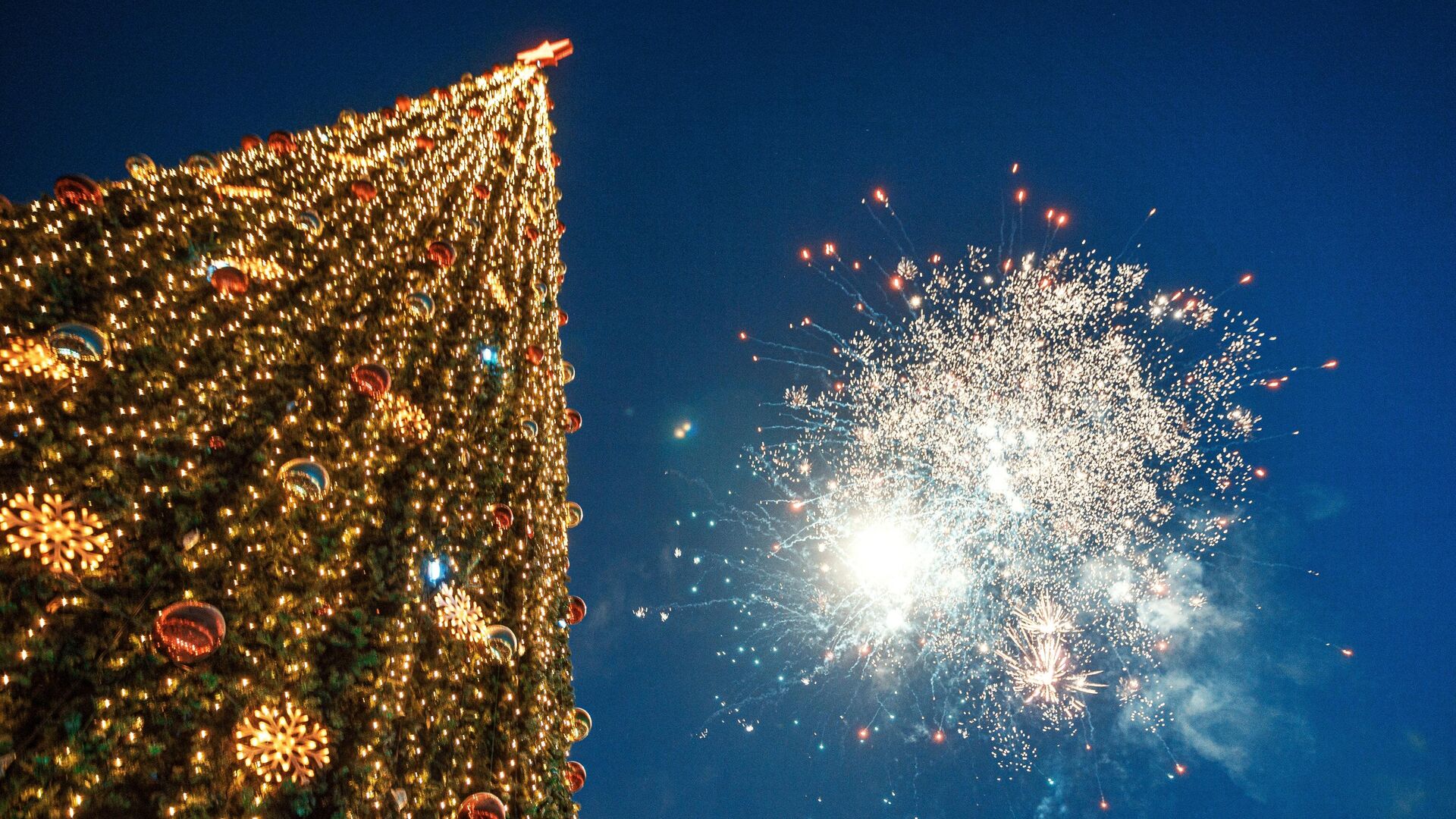 MOSCOW, 8 Dec – On the eve of the New Year holidays, local authorities should officially determine the list of places allowed for launching pyrotechnics in their city away from shelters and zoos, said Vladimir Burmatov, First Deputy Head of the State Duma Committee on Ecology, Natural Resources and Environmental Protection.
"Now the order is this: pyrotechnics can be used wherever it is not prohibited. specially designated places should be established by municipalities – they know better where in the city to set aside a site for launching fireworks and other pyrotechnic products, "Burmatov said.
"It is important that municipalities choose them away from such facilities where a large number of animals are kept, and these are not only shelters, but, for example, the city zoo. In what state they are when they shoot in the city center, no one knows. them or not. They're just scared, that's all, "Burmatov said.
The deputy explained that this procedure applies to all pyrotechnic products. However, if the person himself is responsible for the safety of using sparklers in an apartment, then the launch of serious pyrotechnics should be controlled by the local authorities. According to Burmatov, loud sounds from explosions of New Year's pyrotechnics cause psychological and physical injuries in animals, but this can also cause damage to property and death of people.
In addition, today "the ball is on the side of the Ministry of Emergencies" in resolving this issue at the federal level, because the department has the authority to establish such a standard. But until this happens, the issue can be resolved by the municipalities themselves, the deputy explained.
"My proposal must be put into practice, that's all. But this is a departmental document of the Ministry of Emergency Situations, they can issue it, and thus solve this problem. Even a bill is not needed there. Federal legislation today allows this to be implemented, if the will of the relevant authorities will. even if we do not touch the Ministry of Emergencies, our local authorities today can decide this on their own. and everyone will be safe and sound, "he said.
In his opinion, now the launch of pyrotechnics in every courtyard "is clear how it ends – both human injuries and tragedies associated with animals." "The question, as always, is for implementation. Any mayor of the city can easily solve this problem," Burmatov emphasized.
The deputy head of the committee also said that he intends to release a number of publications about the problems that domestic and stray animals have in connection with pyrotechnics, because what is fun and healthy for us turns into problems for four-legged animals. To minimize such risks, shelters should ring the bells and urge local residents to refrain from salutes near the institution, the deputy warned.
"I am now planning to release several publications devoted to the problems that these things lead to, including problems in pets, in stray animals … We must defend and strive. We have already solved such serious questions, but here it's a trifle One decision of the head of the city can radically change the situation. And this not only concerns animals – it also concerns people, how many apartments we have burned down due to the careless use of pyrotechnics. finish it off, "concluded Burmatov.
…