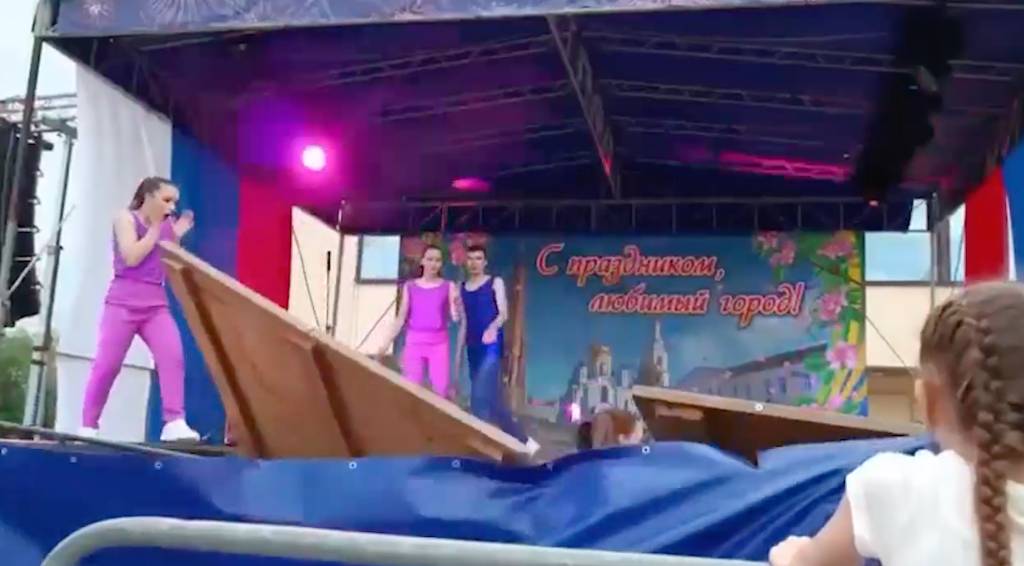 The stage with the dancers collapsed on June 11 during the celebration of the City Day in Maloyaroslavets, Kaluga region. A video showing the moment of the incident was posted on social media by eyewitnesses.
The footage shows that young dancers, without suspecting anything, move to the music. Suddenly, part of the stage under the guy and girl from the back rows falls sharply, after which they fall. Then other speakers also fell down, under whose feet the coating also collapsed. Only three dancers managed to survive: two girls and a guy.
It turned out that a part of the stage, additionally installed to the main one, collapsed under the speakers. According to eyewitnesses, young people received bruises and abrasions as a result of the collapse of the structure, but in general, preliminary, there were no serious injuries. The prosecutor's office of the Kaluga region is conducting an investigation into the incident and finds out all the details of the incident.