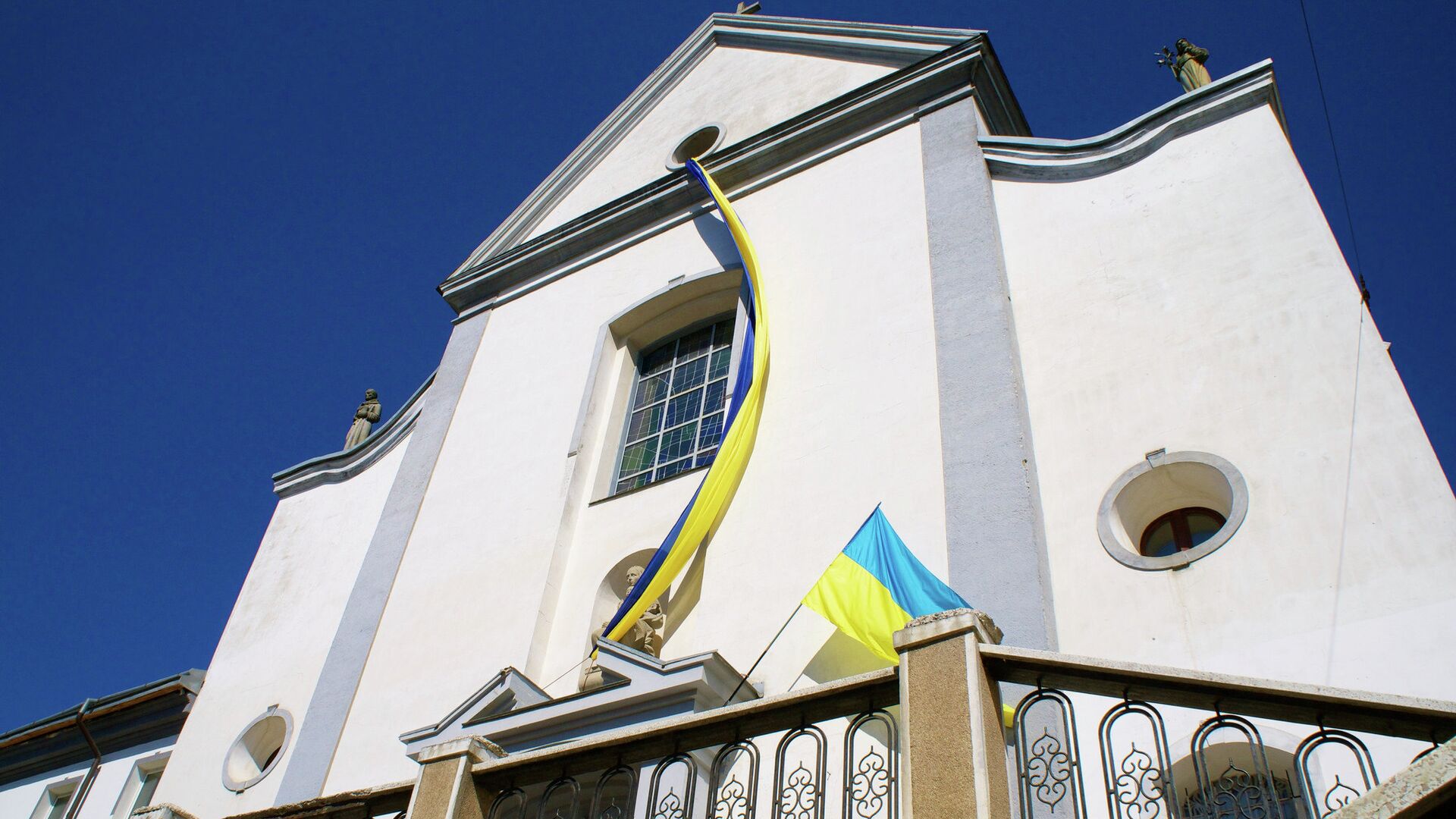 KIEV, 6 Nov – A man with Russian citizenship, in a state of alcoholic intoxication, removed the flag of Ukraine from the building of a shopping and entertainment center in Vinnitsa, the police opened a case under article hooliganism, now he faces up to 6 months in prison, according to the website of the National Police of Ukraine in the region.
"On the morning of November 6, the police received a message that an unknown man took off the national flag of Ukraine from the building of the mall on 600th Anniversary Street in Vinnitsa. The guards of the shopping center saw this, so the attacker began to run away, throwing the flag into the bushes. A criminal case has been initiated. According to the head of the Vinnitsa regional police department Vitaly Kurchik, the 35-year-old malefactor, who turned out to be a citizen of Russia, was in a state of intoxication, "the website says.
It was previously established that in the morning, being near the mall with friends, he climbed onto the building and removed the flag from the flagpole, which he later threw away when he ran away from the guards. The man explained that he had come to visit relatives in the Vinnitsa region, and he did such actions because of a dispute with an acquaintance.
"On this fact, the investigation opened a criminal case under Part 1 of Art. 296 of the Criminal Code of Ukraine (hooliganism). As part of the investigation, all incidents are established. Such an offense is punishable by a fine … or arrest for up to six months, or restraint of liberty for up to five years." , – said the police.
…