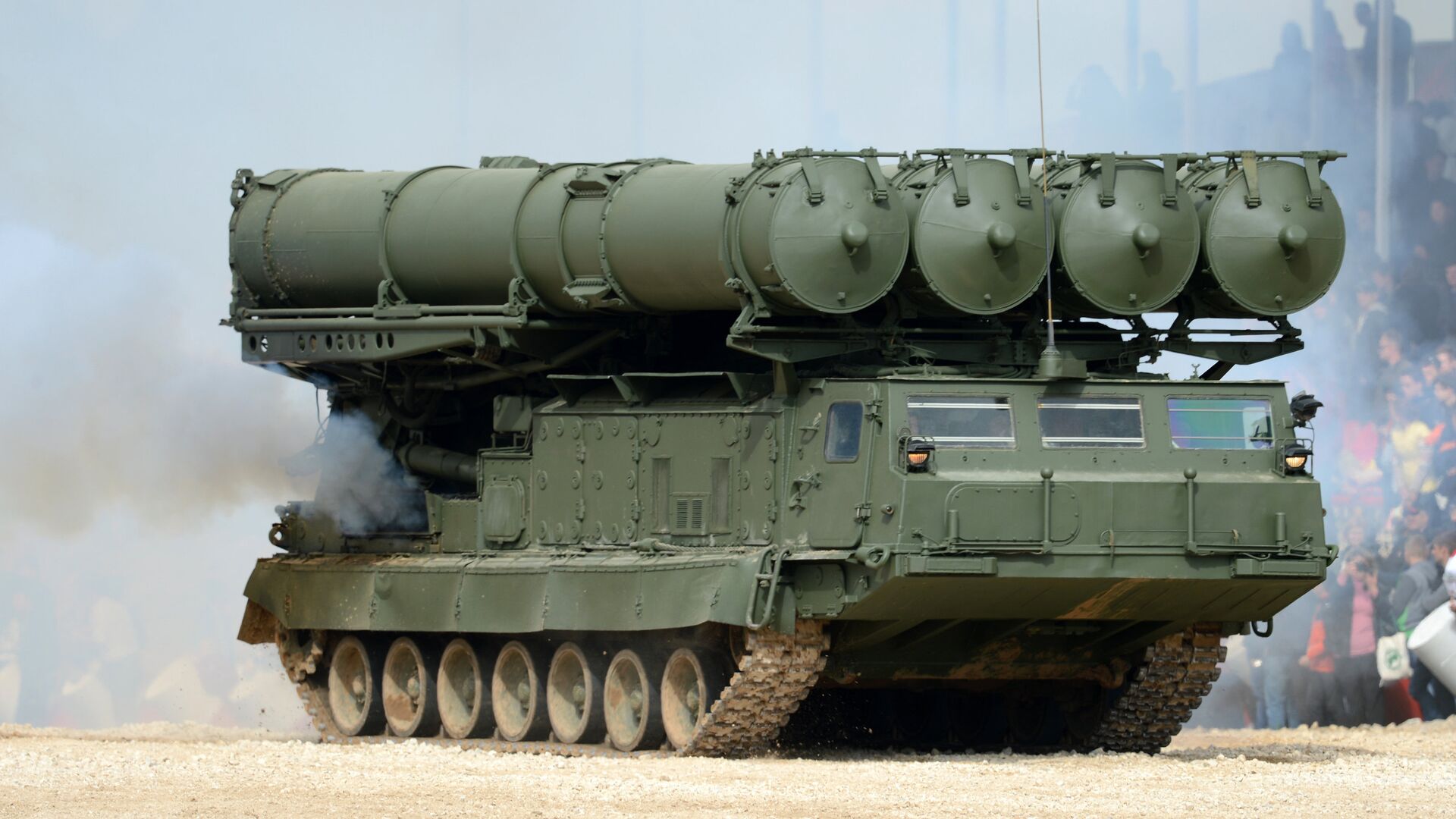 EKATERINBURG, 8 Nov – The calculations of the S-300 of the Russian military base in Tajikistan repelled a simulated missile strike during the exercise, according to the Central Military District (CVD).
"The combat crews of the S-300 anti-aircraft missile systems (SAM) battalion repelled an enemy air strike on the objects of the 201st military base, hitting a conventional cruise missile during the exercise, which ended in Tajikistan," the message says.
The Central Military District clarifies that in order to destroy an air target imitating a cruise missile, the S-300 air defense systems were alerted and put on alert. Air defense specialists performed search, detection and capture of a target for tracking, and also made electronic launches of anti-aircraft guided missiles at it. As a result of the exercise, the combat crews of the S-300 hit the air target at a safe distance.
In addition, as part of a tactical exercise, in which about 200 servicemen were involved, the combat crews worked out the standards for reloading the S-300 air defense system, equipping combat positions, the security and defense units of the 201st military base repulsed the attack of conditional sabotage and reconnaissance groups on the deployment areas divisions, notes the Central Military District.
The 201st military base stationed in Tajikistan is Russia's largest military facility outside its borders. Located in two cities – Dushanbe and Bokhtar. It includes motorized rifle, tank, artillery, reconnaissance units, air defense units, RCB protection and communications.
…