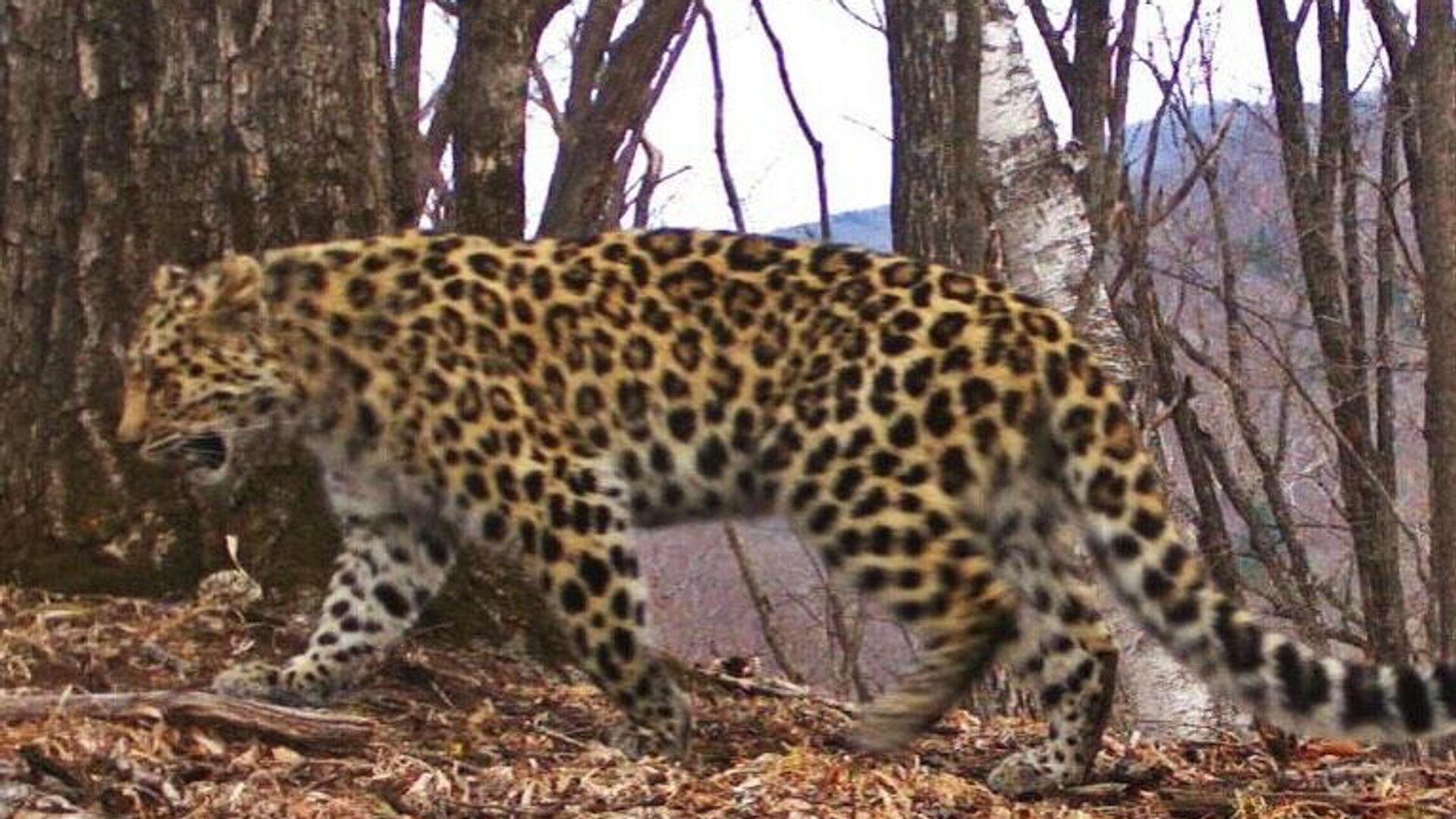 VLADIVOSTOK, Jan 27 –
The Far Eastern leopard, first recorded on video east of the Trans-Siberian Railway in Primorye, received the name Casanova – in the meaning of "new home" when translated from Italian casa nova,
informs
National Park "Land of the Leopard".
The Amur branch of WWF previously reported that for the first time in the history of research, camera traps recorded a leopard east of the Trans-Siberian Railway, which indicates that the population is settling to the east – into the historical range. Far Eastern leopards in Russia live only in the south-west of Primorye, the core of their population is concentrated in the National Park "Land of the Leopard". Experts found that the beast was a new specimen for scientists. "Novichok" was assigned a personal identification number – Leo 224M. Scientists noted that the leopard has already come relatively close to the Ussuriysky Reserve – the territory is considered suitable for the reintroduction of this species.
"The right to choose a name for the leopard was given to wildlife photographer Igor Metelsky, who captured the spotted predator with the help of camera traps at the Severnaya hunting farm in the Nadezhdinsky district of Primorsky Krai. The name Casanova in the meaning of "new home" has become symbolic. which his relatives have not been recorded for more than 50 years," the report says.
The animal covered a distance of 40 kilometers from the core of the population in the national park "Land of the Leopard".
Getting unique shots by the photographer was an important contribution to the study and conservation of the population of these animals, so Metelsky became the Keeper of the leopard. These are kind of "godparents" of rare cats, they do charity work and participate in environmental campaigns. Actress Pamela Anderson, actor Steven Seagal, TV presenter Nikolai Drozdov and other famous people have already become "guardians" of rare cats.
The key habitats of the Far Eastern leopard, the rarest large cat in the world, are the territory of the southwestern part of Primorsky Krai along the border with China (within the Khasansky, Nadezhdinsky, Ussuri regions), as well as a small area of ​​the territory of the DPRK, limited by the spurs of the East Manchurian mountains. According to the latest data, 110 adult Far Eastern leopards live in the wild in Russian protected areas.
.