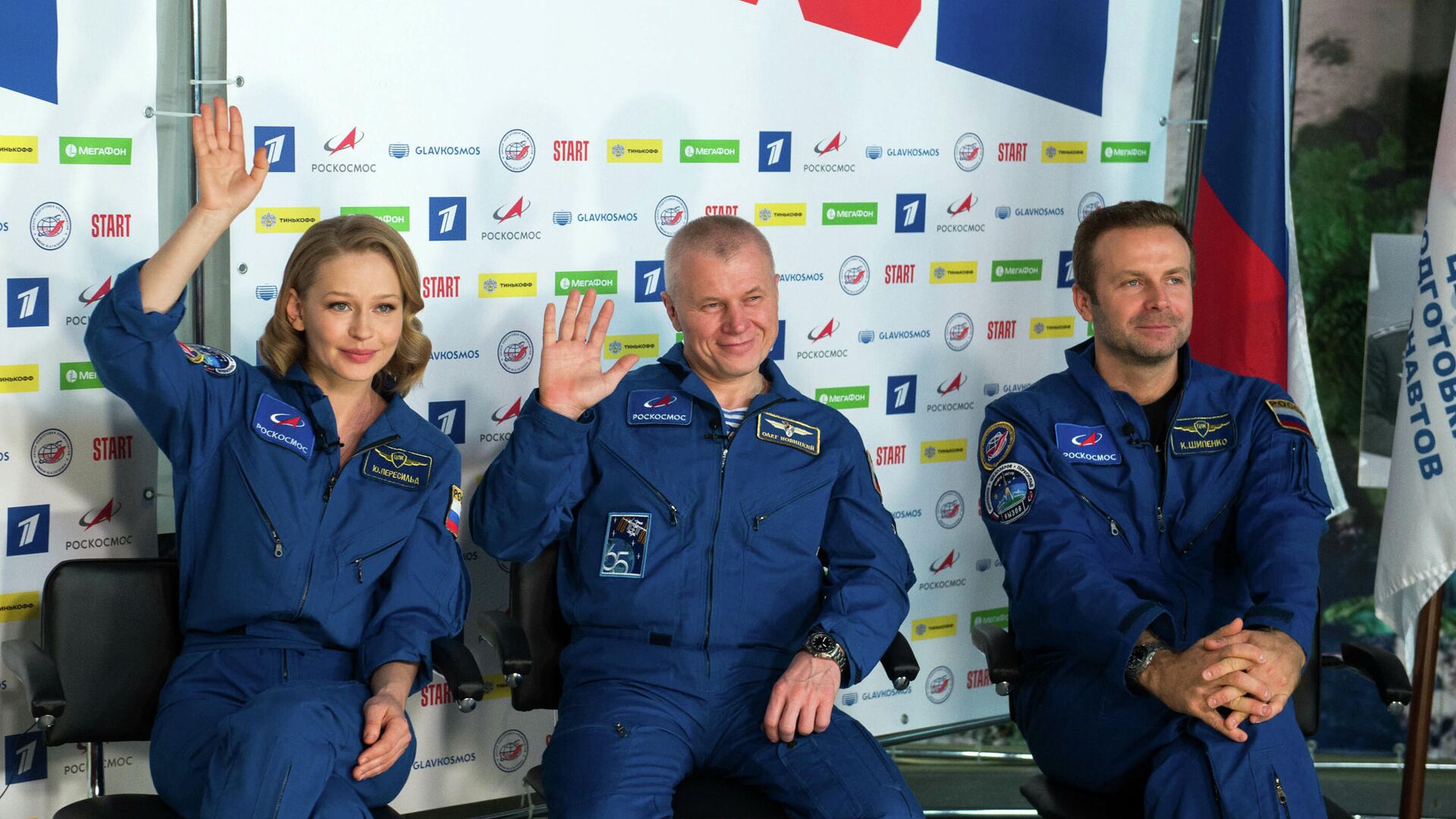 MOSCOW, October 22 – As of today, the president has no plans to meet with the "cinema crew" or present any state awards to its members, said presidential press secretary Dmitry Peskov on Friday.
"So far there are no such plans. I know that now they have a rehabilitation period. So far there is no concrete plan," Peskov told reporters.
Kinoekipazh, consisting of actress Yulia Peresild and director Klim Shipenko, went to the ISS on October 5 to shoot the first ever feature film in space – the Challenge project, jointly implemented by Channel One and Roscosmos. The flight lasted 12 days, on October 17 the actress and director returned to Earth and are now undergoing rehabilitation at the Cosmonaut Training Center. Having implemented the project, Roscosmos overtook NASA and SpaceX, which were going to launch the Hollywood star Tom Cruise and director Doug Lyman into space, but filming was postponed.
"Worked for a solid five": the return of the first film crew to Earth
…