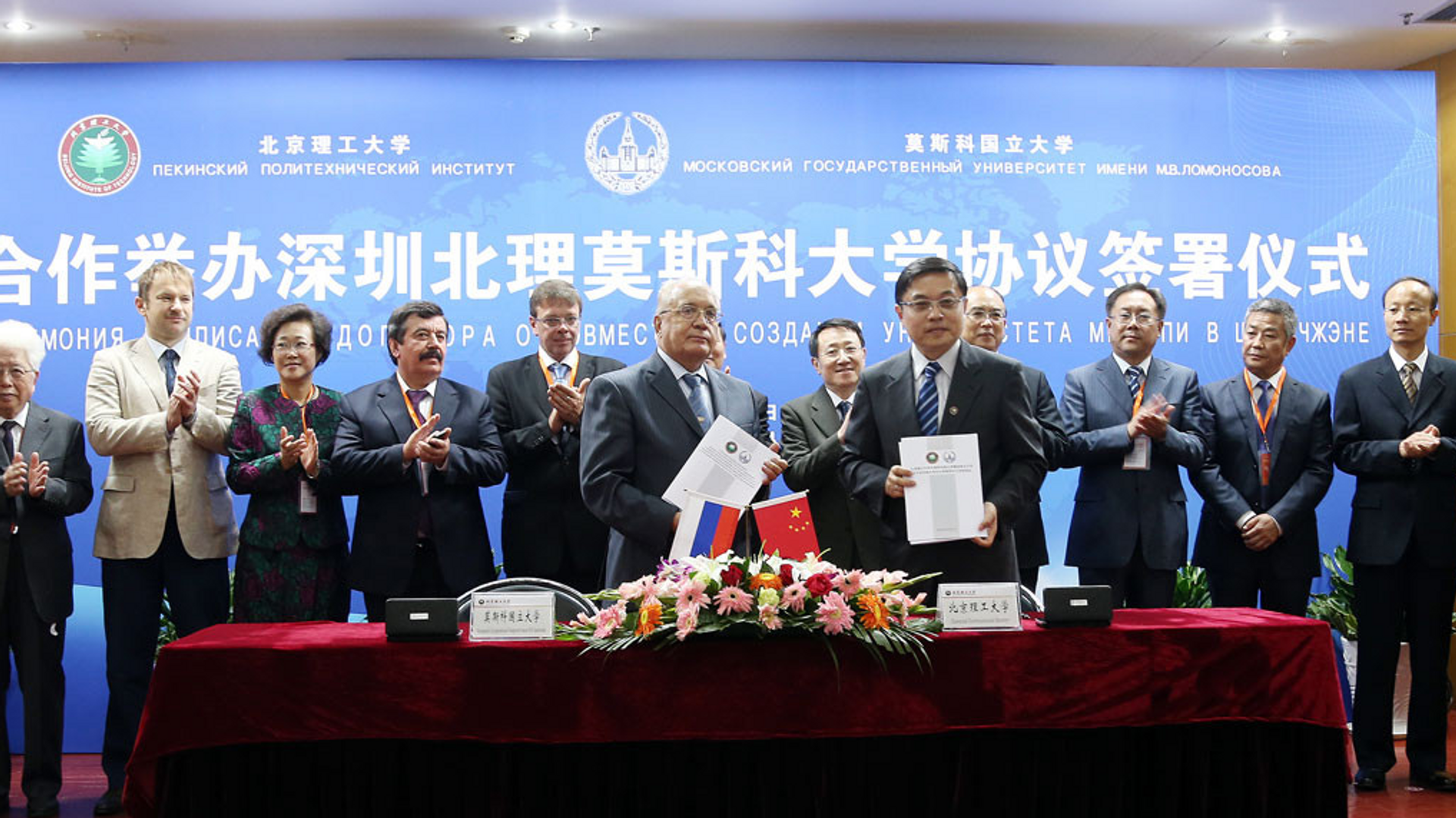 BEIJING, 22 Oct – The Joint Russian-Chinese University "MSU-PPI in Shenzhen" this year, 100 bachelors and 31 masters graduated, while most of the bachelors preferred to continue their studies, and those who decided to go to work were able to get a job in large companies, the first vice-rector told reporters on Friday , chairman of the board of directors of the university Sergey Shakhrai.
"This year, 100 bachelors and 31 masters graduated from our university. Among the bachelors, the absolute majority of children preferred to continue their education: 83 students entered the magistracy, only 8 preferred to start working. It should be noted that more than half of the children who entered the magistracy (44 people) , gave preference to our university, another 30 entered Moscow State University, "Shakhrai said.
Talking about how much the joint university diploma is already in demand among employers, Shakhrai pointed out that "among the companies in which graduates of the bachelor's degree are employed, it is impossible not to name Huawei, as well as divisions of Amazon and the China Railway Construction Corporation."
"If we talk specifically about employment, then it is more important to tell about our newly minted masters. In 2021, 21 students of the Faculty of Philology and 10 biologists graduated from Moscow State University-PPI. including the Bank of China, Xiaomi Corporation, Pingan Bank, China Aerospace Science and Industry Corporation, "he added.
According to him, at the beginning of September, more than 95% of university graduates either entered universities to continue their studies, or found jobs in Chinese and international organizations and companies.
In May 2014, within the framework of the official visit of Russian President Vladimir Putin to the PRC, a memorandum of understanding was signed between the ministries of education of the two countries on cooperation on the project of creating a Russian-Chinese university by Moscow State University named after M.V. Lomonosov and the Beijing Technological Institute of Moscow State University-PPI. Education at the university began in 2017.
…