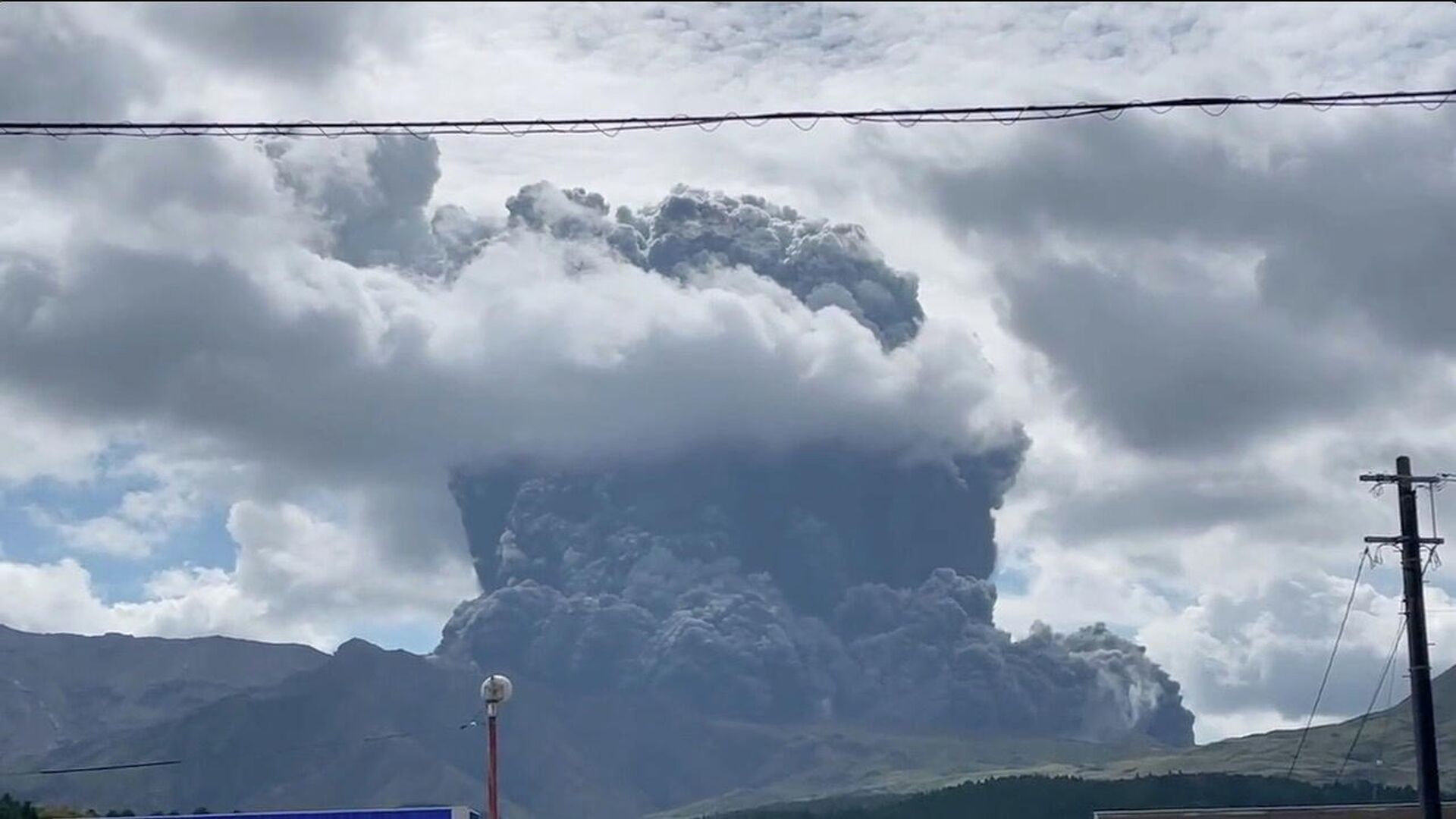 TOKYO, Oct 21 – Governor Ikuo Kabashima of Kumamoto Prefecture in southwestern Japan, where a volcanic eruption occurred the day before, said areas outside the restrictions were safe to visit.
The eruption of the Nakadake volcano of the Aso volcanic chain occurred in southwestern Japan in Kumamoto prefecture on Wednesday at 11.43 (5.43 Moscow time). The volcano threw out a column of ash and smoke to a height of 3500 meters. Nakadake is one of the most active volcanoes in the Aso chain. The ejection of volcanic stones at a distance of 1 kilometer was recorded; for the first time since 2016, a pyroclastic flow with a length of 1.6 kilometers was recorded. Meteorologists have warned of the danger of rock throwing and pyroclastic flows up to two kilometers away and raised the danger level to the third of five possible, which means a ban on approaching and climbing the mountain.
"Areas around the crater are closed. The same areas that are not subject to the ban are safe to visit," – quotes the Kyodo agency as saying the governor.
Kabashima also expressed concerns about the possible negative impact of the eruption on the tourism and agricultural industries.
Currently, the region has begun cleaning roads and buildings from volcanic ash.
Aso volcano consists of a volcanic chain, one of the most active in which is Nakadake. During the eruption in September 2017, a column of ash and smoke rose to a height of 2000 meters. During the eruption of 1953, 90 people were injured when stones were thrown. In 1958, the eruption killed 12 people due to the release of stones, and in 1979, during an explosive eruption, 3 people died.
By this hour, there was no information about the victims and the damage. The Ikata NPP is located 130 kilometers from the volcano. Kumamoto Airport, closest to Aso, is operating normally.
…