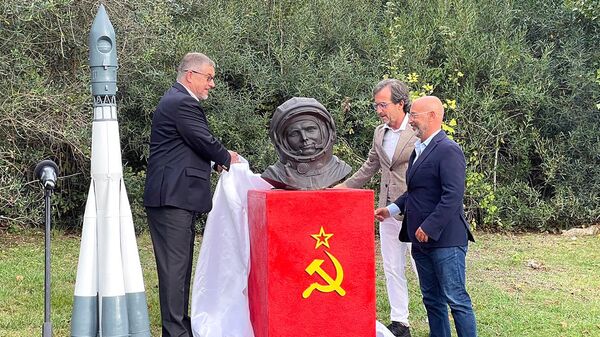 MOSCOW, October 27 –
Chairman of the Union of Ukrainians in Portugal Pavel Sadokha in his article in the publication
Observador
criticized the opening of the monument to Yuri Gagarin in the country.
As previously reported at the Russian embassy in Portugal, the bust of Gagarin was installed in the city of Oeiras (Lisbon district) in mid-October. The ceremony, held at the local Taguspark Technopark, was timed to coincide with the 60th anniversary of the first ever manned space flight.
According to Sadokhi, this monument has a "clear ideological content." "The main element of the work is the coat of arms of the USSR, one of the most severe dictatorial regimes of the last century," he said.
Also, a native of Lviv criticized the position of the Taguspark CEO, who declared the need to respect history. "After all, what does 'respect for history' depend on in Portugal? On the volumes of gas and oil supplied by Russia? On Russia's current military potential?" – expressed dissatisfaction with Sadokha.
In his opinion, in order to carry out Gagarin's flight, allegedly "15 republics of the USSR were turned into a huge concentration camp, where human life was not respected and where total poverty reigned."
"Maybe the CEO of Taguspark wants to implement a similar management model in order to achieve great success for his commercial enterprise (technopark)? The Soviet Union, first of all, was sending nuclear missiles into space. Maybe Portugal, showing such a "respect for history", wants to glorify the Cold War? " – Said Sadokha.
As the Russian ambassador to Portugal Mikhail Kamynin noted earlier, the opening of the bust of Gagarin is another step in the development of relations between Russia and Portugal. "He reminds us of our glorious ancestors who spread knowledge," he said.
Read the full text of the article on the website Inosmi >>
…