The governor of the Luhansk region of Ukraine, Serhiy Gaidai, said that it was impossible to deliver goods along the Lisichansk-Bakhmut (Donetsk region) road, as it was fired upon by Russian troops, Reuters reports.
Lisichansk, as Gaidai said in his Telegram channel, is still under the control of the Ukrainian army. Bakhmut is also under Ukrainian control. On the road Lisichansk – Bakhmut, the supply of formations of the armed forces of Ukraine was carried out.
The official representative of the people's militia of the LPR, Ivan Filiponenko, said on May 30 that the RF Armed Forces and the LPR formations occupied a bridgehead in the city of Severodonetsk in the Luhansk region – about 2 kilometers from Lysichansk.
On March 22, the head of the Lugansk People's Republic, Leonid Pasechnik, said that almost 80% of the region's territory is under the control of the LPR people's militia and the Russian army. Among the unoccupied cities, he named Lisichansk.
Follow the situation in Ukraine in the online broadcast "Kommersant".
---
More news in Telegram channel "Kommersant".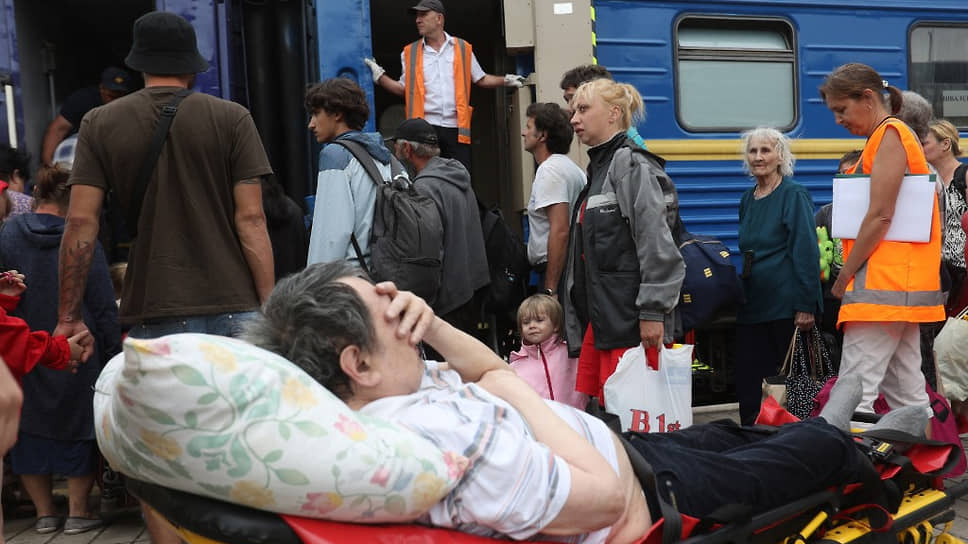 Early in the morning of February 24, Russian President Vladimir Putin announced the start of a military operation in the Donbass and the entry of troops into the DPR and LPR. What happens after the hostilities – in the photo gallery "Kommersant".
Read more



.