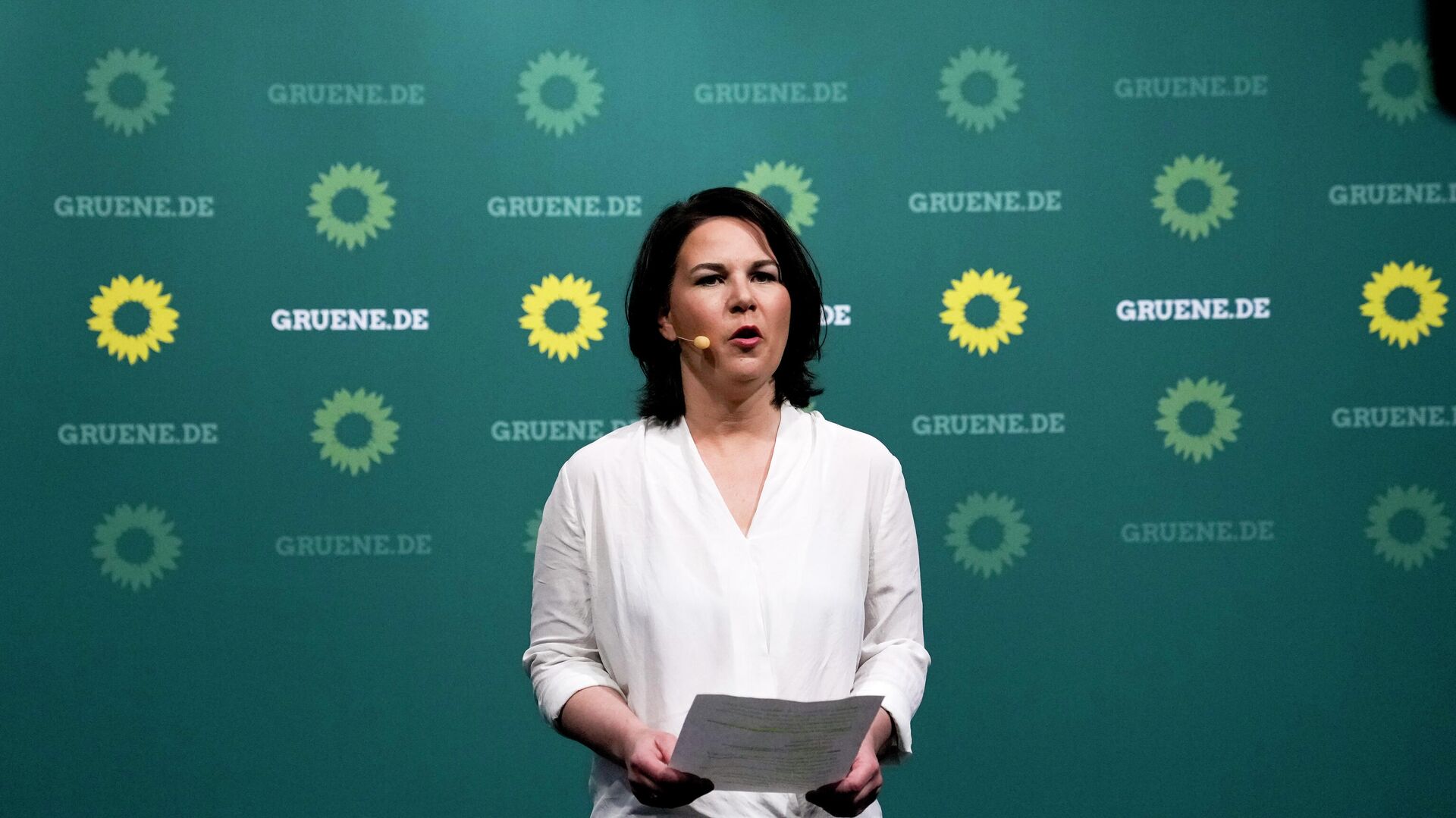 MOSCOW, October 21 –
Magazine
Der spiegel
published an article dedicated to the statement of the co-chairman of the German Green Party, Annalena Berbock, about the Nord Stream 2 gas pipeline.
Earlier, Berbock, in the light of record high gas prices, accused Russia of "playing poker" and called for compliance with European legislation in the situation with Nord Stream 2, speaking out in favor of not issuing permits for its registration and operation so far.
The publication caused an active response from readers in the comments.
"From politicians, in this case from the Greens, I expect business reasoning and a state vision of the problem. Personal antipathies and opinions should not be mixed in here. For this reason, I am glad that Mrs. Berbock did not enter the Federal Chancellor's office, let her wait a couple more years. Her arguments against Nord Stream 2 are difficult to substantiate from a business point of view. Apparently, she is acting primarily in the American interests, "wrote user Kritikwichtel.
"Here we need to act very diplomatically. There are already enough centers of crises in the world, including in the EU. And in this situation, Ms. Berbock's empty chatter is absolutely useless. She, apparently, is not aware of her responsibility in world politics. in the oath when taking office there are no such words: "I will protect the country from adversity"? And then this is exactly what happens! " – expressed the opinion of mirnixdirnixroterpeter.
"Tough situation. The world situation is tense due to the coronavirus. No one knows what the energy hunger will be in the coming years. In the place of the greens, I would be careful not to create the impression that politicians are driving energy prices up by interfering with energy supplies. that is what Ms Berbock is trying to achieve with such statements, "hdwinkel said.
"Thank you Annalena, this is how you show (non-existent) power. I will definitely think of you with pride when the heating bill comes in. But at least we showed them," Fantomas mocked.
"It will be interesting to see who will take the post of Foreign Minister. I hope it will not be Ms. Berbock," ODO expressed hope.
Nord Stream 2 stretches from the Russian coast through the Baltic Sea to Germany and consists of two lines with a total capacity of 55 billion cubic meters of gas per year. Its construction was completed on September 10. The process of certification of Nord Stream 2 AG as an independent gas pipeline operator is underway. It will take place in two stages: first, the German regulator will develop a draft decision, then the European Commission will evaluate it. The whole process can take several months. Berlin has already received a full package of necessary documents from Moscow.
The Kremlin, in response to accusations against Russia of high gas prices, has repeatedly stated that Western politicians miscalculated when switching to alternative energy sources. President Vladimir Putin called the statements about Russia's use of gas as a weapon complete nonsense and nonsense. Moscow has repeatedly noted that Russia is fulfilling all its obligations to its European partners and is ready to sell more gas.
Read the full text of the article on the website Inosmi >>
…