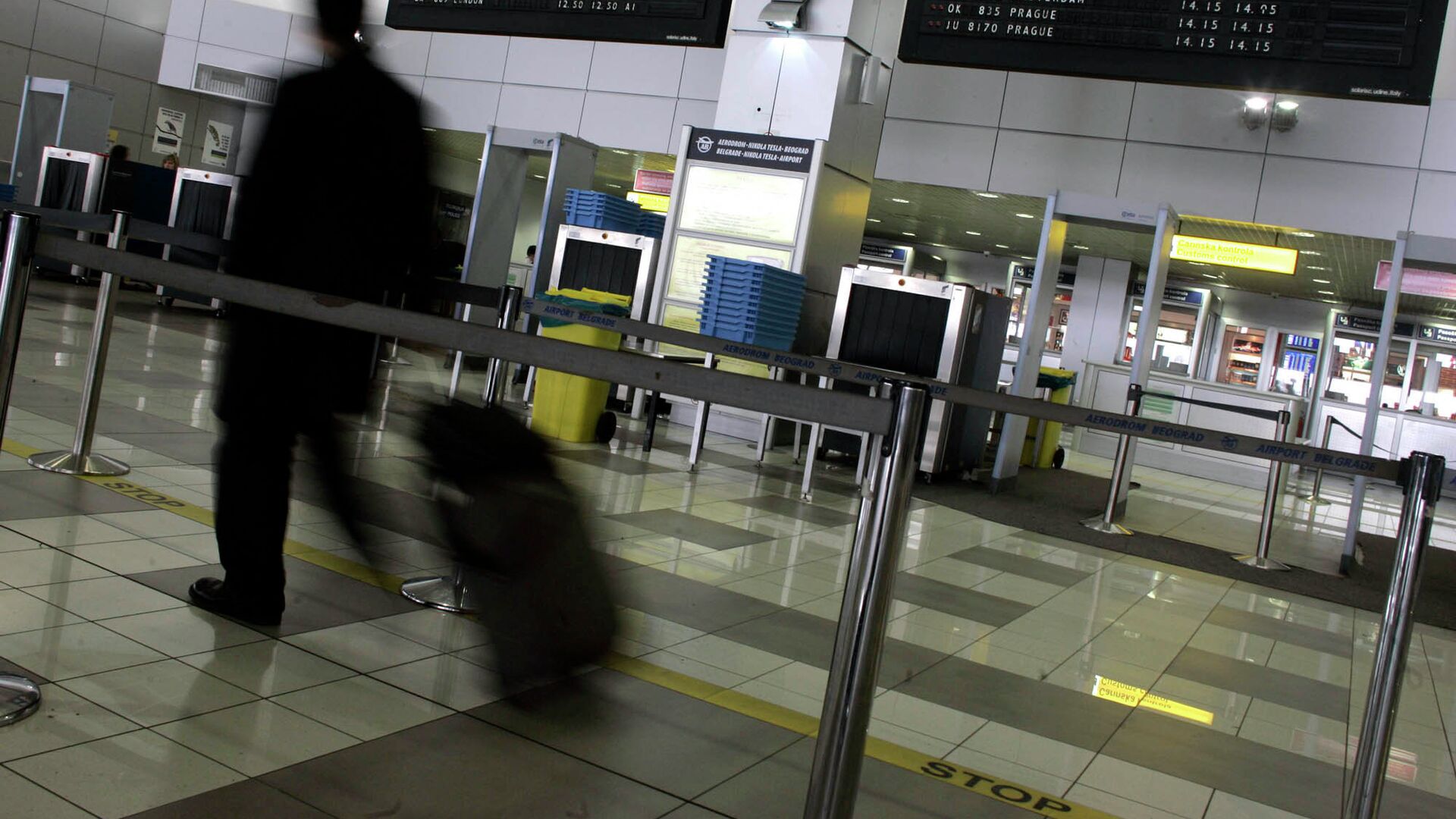 MOSCOW, 7 Nov – There are no plans to resume issuing visas to Russians for all purposes of travel yet, the German Embassy in Moscow said, commenting on the information on the increase in the number of flights between Russia and Germany from November 9.
Earlier, in the operational headquarters to combat the spread of coronavirus infection, reporters were told that Russia has been increasing the number of flights with Germany since November 9. It was clarified that air traffic with Germany will grow, including due to flights on the routes Frankfurt am Main – Moscow from 5 to 14 flights per week, Frankfurt am Main – St. Petersburg from 3 to 7 flights per week. The headquarters recommended that the Russians be vaccinated before flying to foreign countries to protect themselves from COVID-19.
"With regard to your question about the resumption of the issuance of all categories of visas for Russian citizens, we inform you that the recommendations adopted by the Council of EU States in connection with the coronavirus pandemic remain in force. trips (to Russians), "the FRG embassy noted.
The interlocutor of the agency added that with the start of the winter schedule
Lufthansa
now also flies more frequently than before. "Among other things, the airline now has flights from Moscow to Munich four times a week," the embassy said.
When asked about the recognition of the Russian vaccine "Sputnik" in Germany, the diplomatic mission noted that "first, it is necessary to complete the procedure for the equivalence of" Sputnik "with vaccines approved by the European Medicines Agency EMA".
The operational headquarters for combating the spread of coronavirus infection previously stated that in addition to the increase in the number of flights on a reciprocal basis with Germany, Russia has been increasing the frequency of flights with Albania, Bulgaria, Venezuela, Hungary, Greece, Spain, Italy, Maldives, Malta, Macedonia from November 9, France.
Since March 4, Sputnik V has been undergoing a gradual examination procedure at the European Medicines Agency (EMA), which approves drugs for centralized use in the European Union. Due to the fact that the Russian vaccine has not yet been certified by the EMA, now citizens vaccinated with Sputnik arriving in Germany for work or other urgent purposes are required to go to quarantine.
…