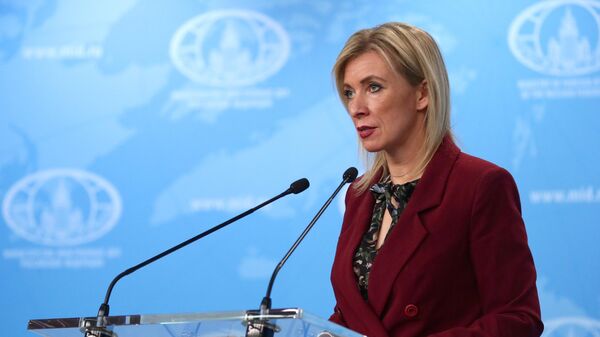 MOSCOW, 4 Dec – The new sanctions of Western countries against Belarus are illegal and inhumane, Russia strongly condemns them, said the official representative of the Russian Foreign Ministry Maria Zakharova.
"We strongly condemn the new restrictive measures against Belarus, which were simultaneously adopted on December 2 by the United States, the European Union, Great Britain and Canada. These sanctions are illegitimate, like any restrictions imposed bypassing the UN Security Council. They are inhuman in nature due to their negative impact on life. ordinary Belarusian citizens, "says Zakharova's commentary posted on the website of the Russian Foreign Ministry.
She stressed that the decision made by the West is "characterized by extreme cynicism."
"With his help, Western countries are trying to punish Belarus for the migration crisis, which was caused by their own policy of" exporting democracy "to the countries of the Middle East and North Africa," Zakharova said.
MOSCOW CALLS ON THE WEST TO REFUSE SANCTIONS AND DIALOGUE WITH MINSK ON RESOLUTION OF THE CRISIS WITH MIGRANTS – Russian Foreign Ministry
MOSCOW HOPES THAT INTERNATIONAL ORGANIZATIONS WILL MAKE POLAND AND LITHUANIA TO STOP TROUBLING AT MIGRANTS – Russian Foreign Ministry
…