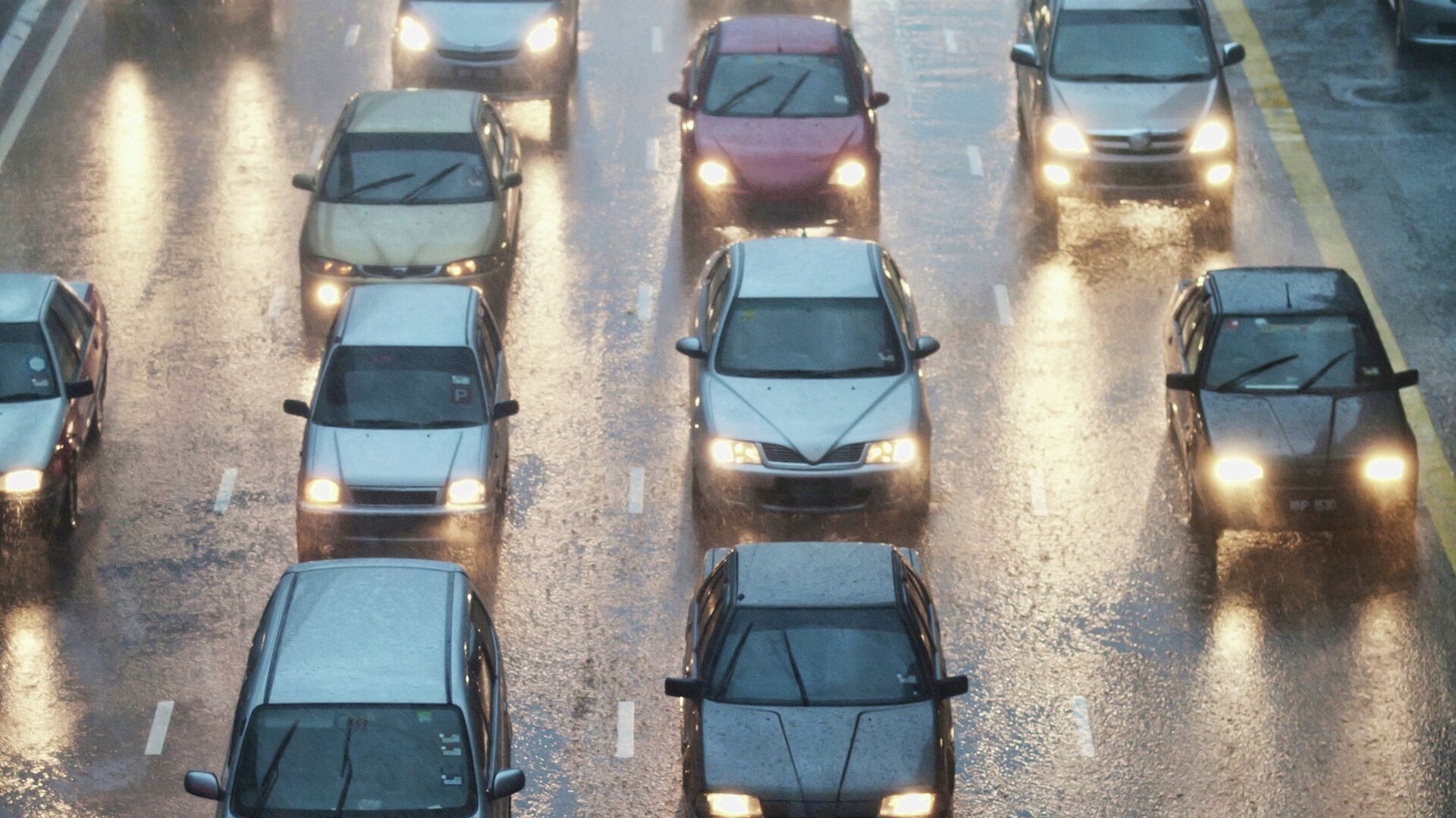 MOSCOW, October 24 – With the onset of frost, Russian motorists should change their driving style so as not to get into an accident. What to look for, Sergei Kanaev, director of the National Public Center for Traffic Safety, told Sputnik radio.
The number of road accidents may increase after the fall cold snap. This is due to the fact that not all drivers quickly adapt to new conditions. In particular, frosts change the adhesion of tires to the road, said Kanaev.
"You won't be able to turn where you wanted or stop as quickly as it was in the summer, because the grip drops. As soon as the first frost sets in, minor accidents begin: drivers maneuver, forgetting that can stop as quickly as it was, say, a month or a week ago, "he explained.
Autumn rains, and then snow, reduce visibility on the road, this must also be taken into account, especially near pedestrian crossings, the expert continued.
"When it snows, slush, just like in summer after rain, the road is slippery, the light glares from the road, and pedestrians are not always visible. The driver and pedestrian must be careful," said Kanaev.
According to the auto expert, when approaching a pedestrian crossing, the driver should slow down, even if he does not see people there.
In addition, in conditions of poor tire adhesion and reduced visibility, it is important to closely monitor the actions of other drivers and be clear about your intentions.
"A well-timed turn, not sharp, but smooth braking will save not only your nerves and your car, but also help others, it will be easier for them to navigate the road," added Kanaev.
He also advised to prepare the car in time for changing weather: install winter tires and check the level of all fluids.
…