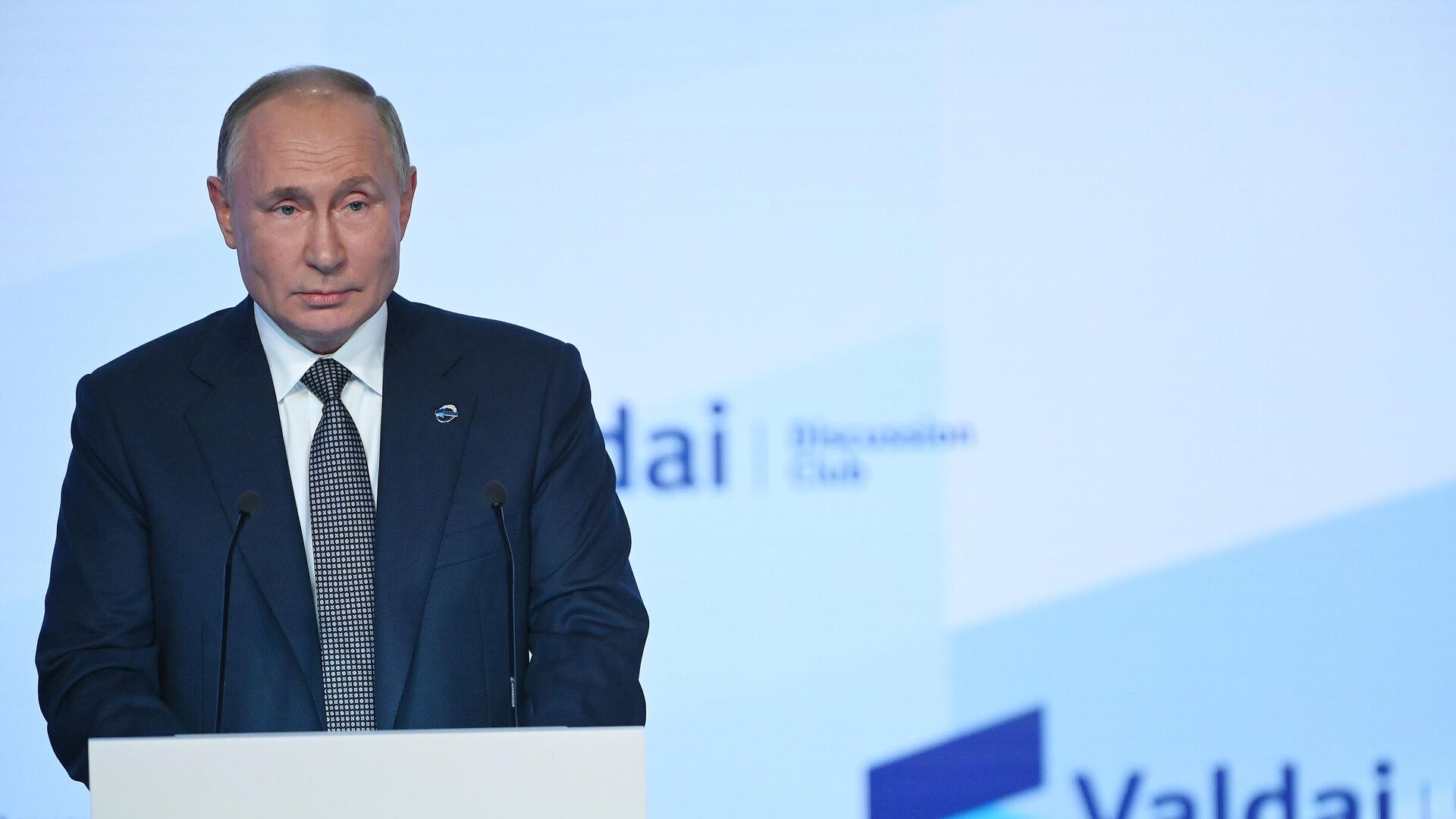 TASHKENT, 22 Oct – The speech of Russian President Vladimir Putin at the Valdai Forum is a response of the healthy forces in the world to the injection of immoralism in the West, says Bakhtiyor Ergashev, director of the Uzbek Center for Research Initiatives Mano.
At the meeting of the Valdai Discussion Club, Russian President Vladimir Putin noted that "the world is going through a structural breakdown, the importance of reasonable conservatism as the basis of a political course has grown many times over." According to the president, moderate conservatism is the most reasonable line of conduct.
"President Putin's speech is a response of healthy forces to those injections of amoralism that Western society is now promoting, very aggressively. I would not say that this is an ideology, I would speak about a set of values ​​that are promoted and recognized as important for Russian society. And these values ​​will be protected by the state, "Ergashev said, speaking about whether" moderate optimistic conservatism "can be considered the ideology of Russia.
The expert believes that at present the crisis of the Western world will be cut out not so much in the crisis of the economy or political institutions as in the crisis of values. According to him, the decline of the unipolar world led by the United States, which has lasted for the past thirty years, is the logical completion of the more global 400-year process of domination by the collective West and the current agenda for the formation of a new multipolar world.
Yuldashev noted that the West was able to offer only the ideology of individualism, which has now degenerated into absolute moral relativism, when all moral values ​​- family, religious, collectivist – are declared relative. "But there is another pole, which we can call moderate conservatism, progressive conservatism. This pole stands for preserving those thousand-year traditions that humanity has developed in the course of its development," said the director of the research center.
"I am sure that this speech will have a global echo, which will respond to those forces that are now in a siege situation. And suddenly, from Sochi, President Putin tells them that let's fight this immoralism. Let's develop new formats of living together and surviving . I think it will be heard both inside the country and in the external audience, "Yuldashev added.
…