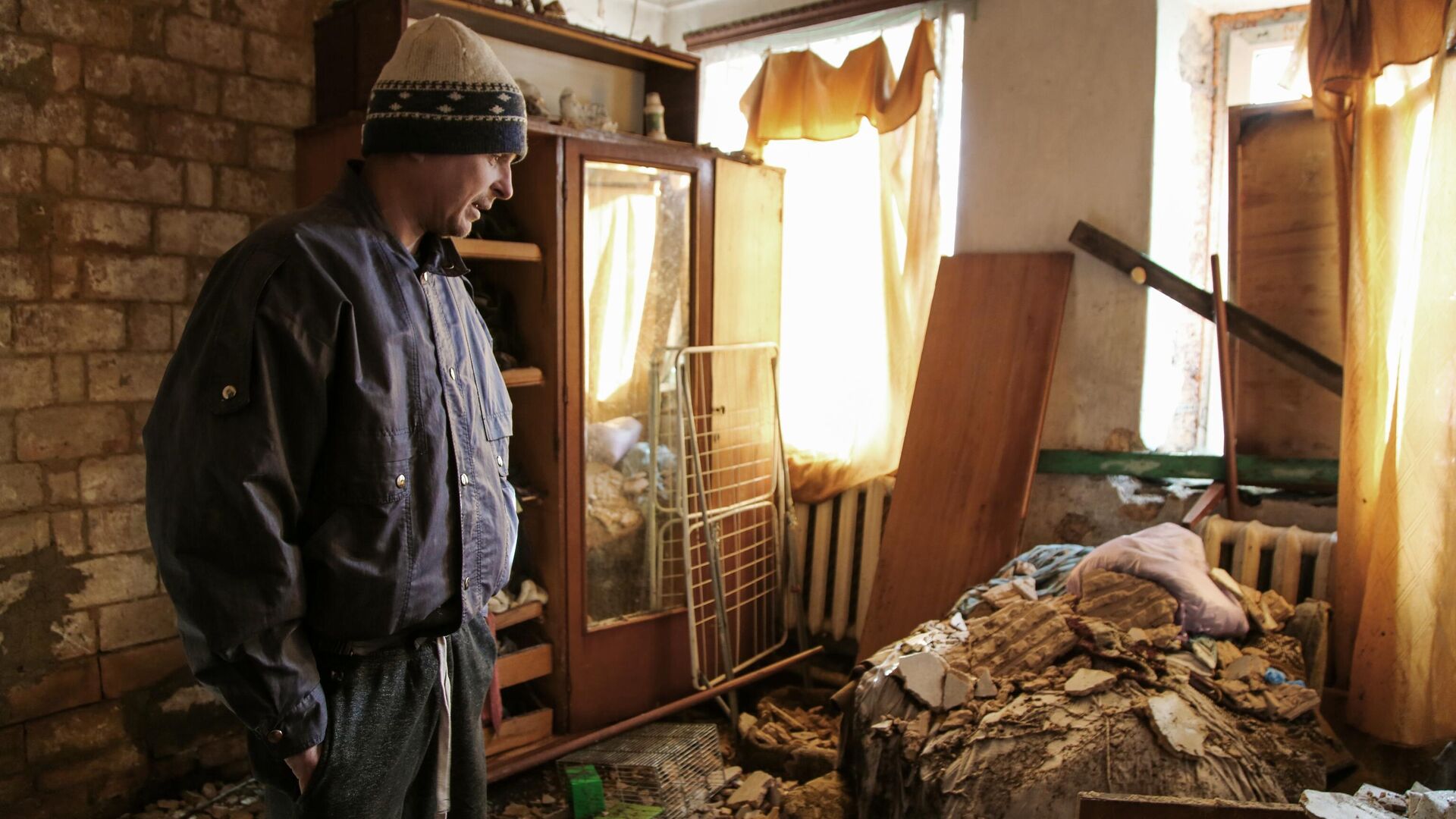 DONETSK, 9 nov – Kiev can start active hostilities in Donbass not at will, but by decision of NATO, said Dmitry Astrakhan, a military expert, ex-officer of the People's Militia of the self-proclaimed Donetsk People's Republic.
The Russian Ministry of Defense reacted to the actions of the United States in the Black Sea region, stressing that there is a study of a possible theater of military operations when Kiev is preparing a military solution in the Donbass. Earlier, the US destroyer Porter and the US Navy headquarters ship Mount Whitney, armed with cruise missiles, entered the Black Sea.
"Since 2014, NATO has been assimilating the territory of Ukraine to prepare for a future war. This is called" settling the territory in a theater of military operations. "This is going slowly, consistently, stage by stage. America and England are the two main countries that do this. The United States is engaged in naval bases, preparing for operations in the Black Sea, and the British are busy with land operations, "Astrakhan said.
He pointed to some signs of such preparations, such as the re-establishment of the East European NATO command structures that were disbanded at the end of the Cold War.
"Kiev one way or another expects that it will have to fight in the Donbass not only with its own hands, but also by others. NATO also has its own interests – this is domination in the Black Sea, this is, one way or another, locking Russia within its borders, this superiority in air. And in this sense, the alliance needs Ukrainian territory, and it will develop it. I think that at the same time Kiev will fight in Donbass on command and under the control of the alliance. And when the alliance needs it, not Kiev, "- said Astrakhan.
In April 2014, the Ukrainian authorities launched a military operation against the self-proclaimed DPR and LPR, which declared independence after the coup d'etat in Kiev in February 2014. According to the latest UN data, about 13 thousand people became victims of the conflict. The issue of resolving the situation in Donbass is being discussed, among other things, during the meetings of the contact group, which since September 2014 has already adopted three documents regulating steps to de-escalate the conflict. However, even after the armistice agreements between the parties to the conflict, shootings continue.
…