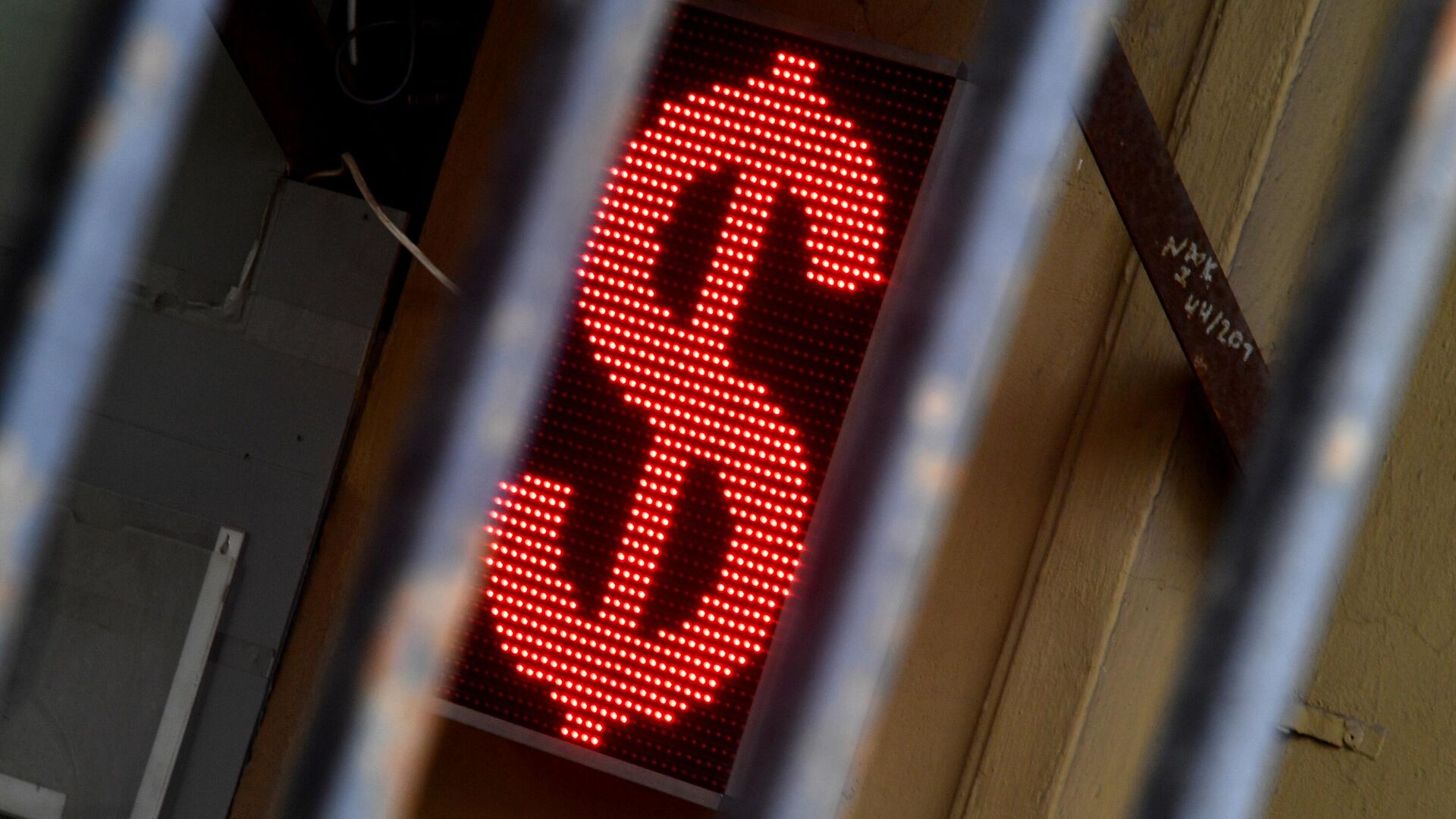 MOSCOW, 23 October – The dollar may reach the level of 73 rubles by the end of the year, with a decrease in energy prices by that time and the expected process of winding down soft monetary policy in the United States, said Dmitry Alexandrov, chief analyst at Univer Capital.
Over the past two months, the dollar has become cheaper than the national currency of the Russian Federation by exactly 3.5 rubles, or 4.7%. If on the weekend and Monday, August 21-23, the official exchange rate of the dollar against the ruble, set by the Central Bank of the Russian Federation, was 74.36 rubles, then on the current weekend and Monday it reached 70.86 rubles.
"The decline in oil prices amid a recession in the excitement in the energy market and the gradual reduction of the quantitative easing program in the US will put pressure on the ruble. In this scenario, it will be possible to reverse the movement of the ruble and weaken it to 73 rubles per dollar," the expert said.
"In the near future, we may face the fact that the current deficit will give way to a surplus in the physical oil market. Also, the recession in the excitement in the energy market, especially in the event of a warm winter in Europe, will intensify the decline in oil prices in this situation, and it will be good if they will keep the region at $ 75 per barrel, "explains Aleksandrov. The expert also says that the US Federal Reserve will begin to phase out "support" for markets and at the end of 2022 may move to raising the interest rate, which will lead to an outflow of capital from both commodity and emerging markets.
"It is also worth paying attention to the decision of the Central Bank of the Russian Federation to raise the key rate by 0.75 percentage points, the regulator also does not exclude the possibility of its further increase and is ready to keep it at an increased level longer than previously planned. short-term breakdown of the mark of 70 rubles per dollar and triggering of stop orders of market participants who played for a fall in the ruble, "the expert also adds.
Aleksandrov concludes that the ruble exchange rate has completely won back the support from the Central Bank of the Russian Federation and says that there are few drivers left to strengthen it. He emphasizes that negative factors may soon make themselves felt and recommends to be prepared for the possibility of an increase in the dollar exchange rate with targets in the region of 72.8-73.2 rubles by the end of the year.
…