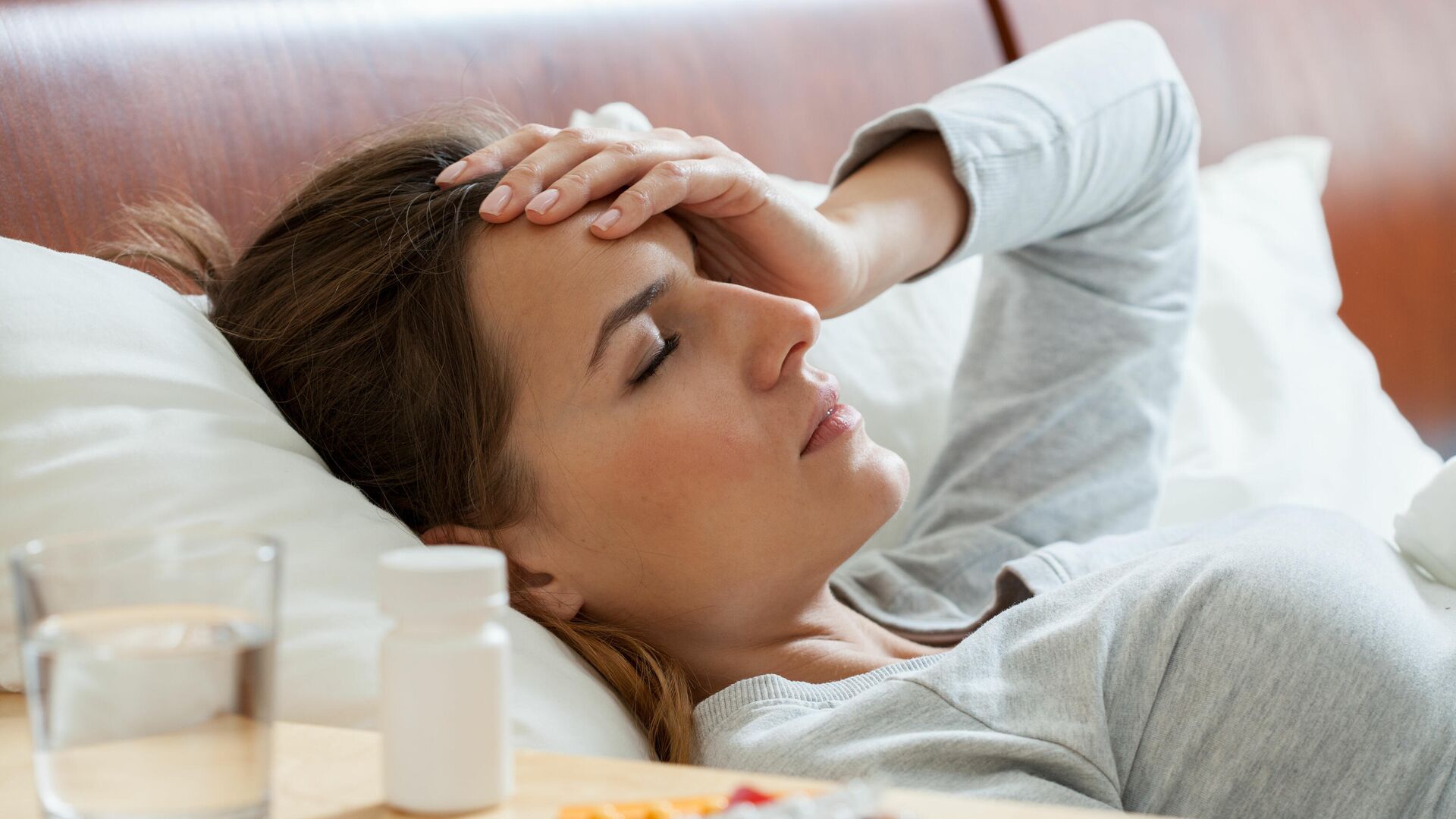 MOSCOW, November 29 – Cloudy days can cause headaches. How to avoid such problems, if they are associated with the weather, said in an interview with Sputnik radio, Candidate of Medical Sciences Irina Leshchenko.
Clouds, fog, sleet – in such weather, a person may have a headache due to a circumstance that many ignore, said Associate Professor of the Department of Eye Diseases of the National Medical and Surgical Center named after N.I. Pirogov, Candidate of Medical Sciences, ophthalmologist of the highest category Irina Leshchenko. The lighting level drops sharply on cloudy days, this negatively affects the eyes, and as a result, a lack of light in the room can cause headaches, she explained.
"We all have their own signs of eye fatigue, for example, I get sleepy. That is, the eyes want to sleep, not the head: when you lie down, they close, and the brain continues to work actively. Tired eyes constantly want to rub and scratch. Pain may still occur. in the eyes or in the head, "Leshchenko said.
The ophthalmologist advises to turn on the light more often in cloudy weather, focusing not on the time of day, but on your needs.
"It is very important to create the right lighting in the workplace. On a cloudy day, even at 10 or 12 o'clock in the afternoon, people turn on artificial lighting to make their eyes more comfortable. A computer or gadgets have a backlight, but it is still not very pleasant to the eyes if the room is dark, and the light source is one gadget, "added Irina Leshchenko in an interview with Sputnik radio.
…