Police at the scene of an explosion in Vrbetica in 2014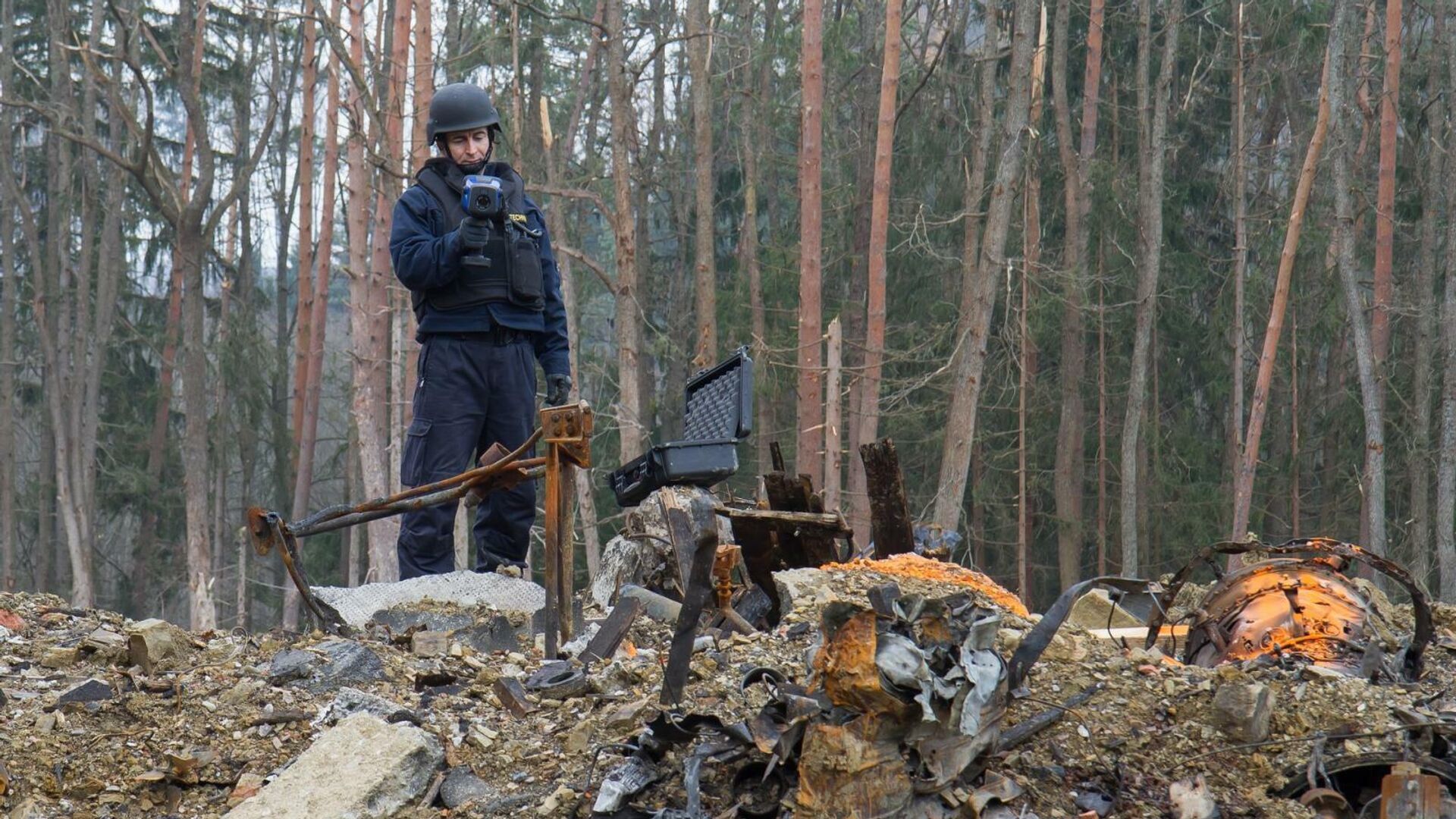 © Photo: Police of the Czech Republic
Temporary workers hired by Imex Group, a renter of weapons depots in the Czech village of Vrbetice, were unexpectedly given a day off on the day the first explosion occurred in one of the depots, Czech Radio reported Thursday.
"The temporarily hired workers of the Imex Group, which stored weapons in warehouses in Vrbetica, unexpectedly received a day off the day before the explosion. And, on the contrary, the owner of the firm, Peter Bernatik Jr., decided to visit the warehouse that day," radio site.
According to the radio, workers were supposed to prepare weapons for transportation, but instead received a day off on October 15, 2014. Warehouse 16, where the weapons were stored, was to be visited by Bernatik that day, and, according to the workers, this was an exceptional case, since he usually came to control always together with other people.
These data, according to the message of the Czech Radio, have been confirmed by several sources, the police and the prosecutor's office. In February of this year, Bernatik was detained by the police for several hours, and searches were carried out in his house and company.
Bernatik and Imex Group lawyer Radek Ondruš declined to comment on this information for journalists. According to the lawyer, workers could get a day off because there was no one to control them.
"The detention of Bernatik indicates the fact that the police do not consider him as a witness, but suspect him that he may be withholding any information related to the explosion. Specifically, investigators and special services are trying to find out if he could have helped Russian agents get to to the warehouse in Vrbetica. Intentionally or unintentionally, "the message of the Czech Radio says.
An explosion in a warehouse in Vrbetica took place on October 15, 2014. The explosion killed two employees of the Imex Group.
Prague accused the special services of the Russian Federation of involvement in the explosion in Vrbetica and expelled 18 employees of the Russian embassy from the country. In response, Moscow declared 20 employees of the Czech diplomatic mission persona non grata, stating that the accusations of the explosion were absurd, unfounded, far-fetched and outrageous. The Kremlin said that Russia will not tolerate "what is being done in the Czech Republic, Bulgarians and others are joining them," and clearly demonstrates this, noting that the Czech Republic's unsubstantiated accusations against the Russian Federation have caused extreme damage to the relations of the countries.
The Russian Foreign Ministry added that unsubstantiated accusations against Russia are part of a large-scale campaign launched by the West against Moscow. Russian Foreign Minister Sergei Lavrov called what is happening in the Czech Republic around the Vrbetica investigation as schizophrenia.