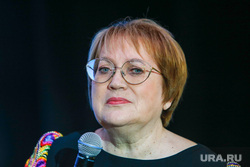 Sverdlovsk Ombudsman visited the artisan festival
A photo: Eduard Kornienko © URA.RU
Deputy Governor of the Sverdlovsk Region Valery Chainikov and the Sverdlovsk Ombudsman Tatiana Merzlyakova visited the festival "The Path of Danila Zverev, dedicated to the miner and the prototype of Danila the Master from the collection of tales by Pavel Bazhov. The Ombudsman spoke about this on her page on the VKontakte social network.
"People come here on this holiday with great pleasure. And not only ordinary people – Deputy Governor Valery Chainikov and his wife wandered through the ranks of the craftsmen. my friends and I got our portion of colors, we were woven wreaths, "Merzlyakova shared her emotions.
The festival was held in the native village of Zverev Koltashi (Sverdlovsk region). For spectators, the organizers held a parade of Russian sundresses and a ceremony of lowering wreaths onto the river. The Sverdlovsk Ombudsman noted: "In the year of cultural heritage, there is something to be proud of: the whole world knows Danila the master."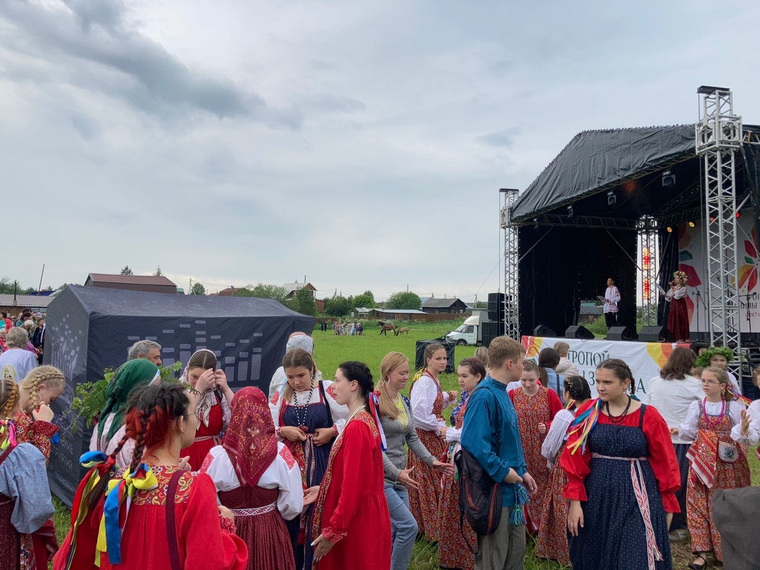 A craftsman's festival was held in the Sverdlovsk region
A photo: personal page of Tatyana Merzlyakova in the social network "VKontakte"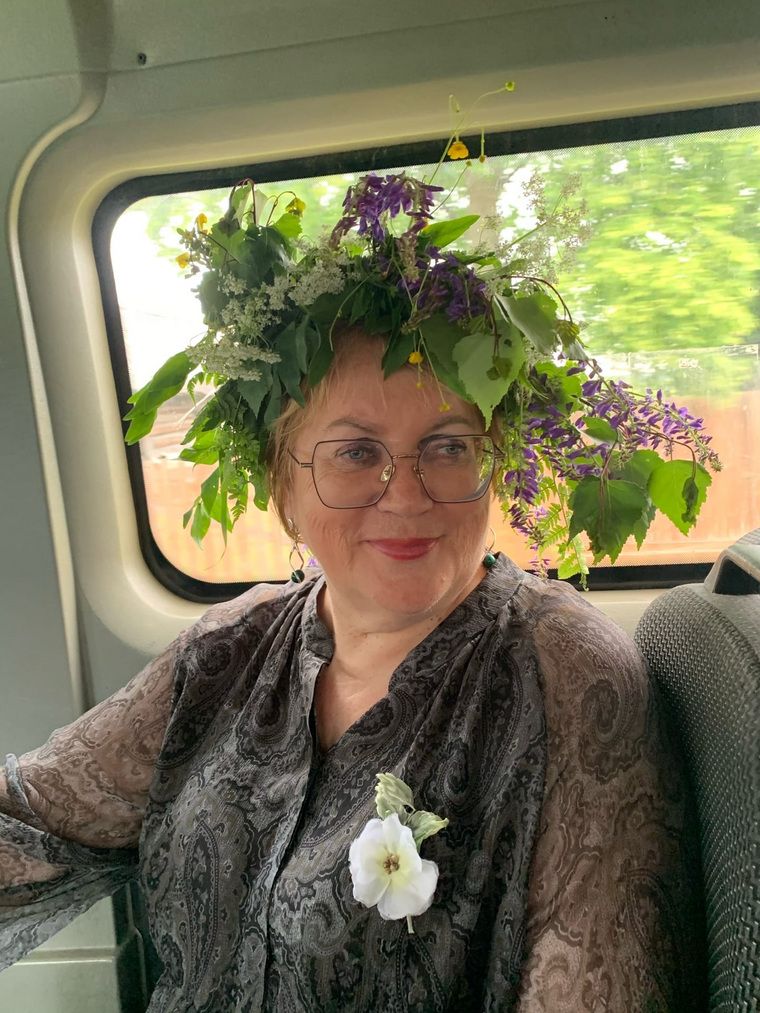 Sverdlovsk Ombudsman was presented with a wreath
A photo: personal page of Tatyana Merzlyakova in the social network "VKontakte"
Deputy Governor of the Sverdlovsk Region Valery Chainikov and the Sverdlovsk Ombudsman Tatiana Merzlyakova visited the festival "The Path of Danila Zverev, dedicated to the miner and the prototype of Danila the Master from the collection of tales by Pavel Bazhov. The Ombudsman spoke about this on her page on the VKontakte social network. "People come here on this holiday with great pleasure. And not only ordinary people – Deputy Governor Valery Chainikov and his wife wandered through the ranks of the craftsmen. my friends and I got our portion of colors, we were woven wreaths, "Merzlyakova shared her emotions. The festival was held in the native village of Zverev Koltashi (Sverdlovsk region). For spectators, the organizers held a parade of Russian sundresses and a ceremony of lowering wreaths onto the river. The Sverdlovsk Ombudsman noted: "In the year of cultural heritage, there is something to be proud of: the whole world knows Danila the master."