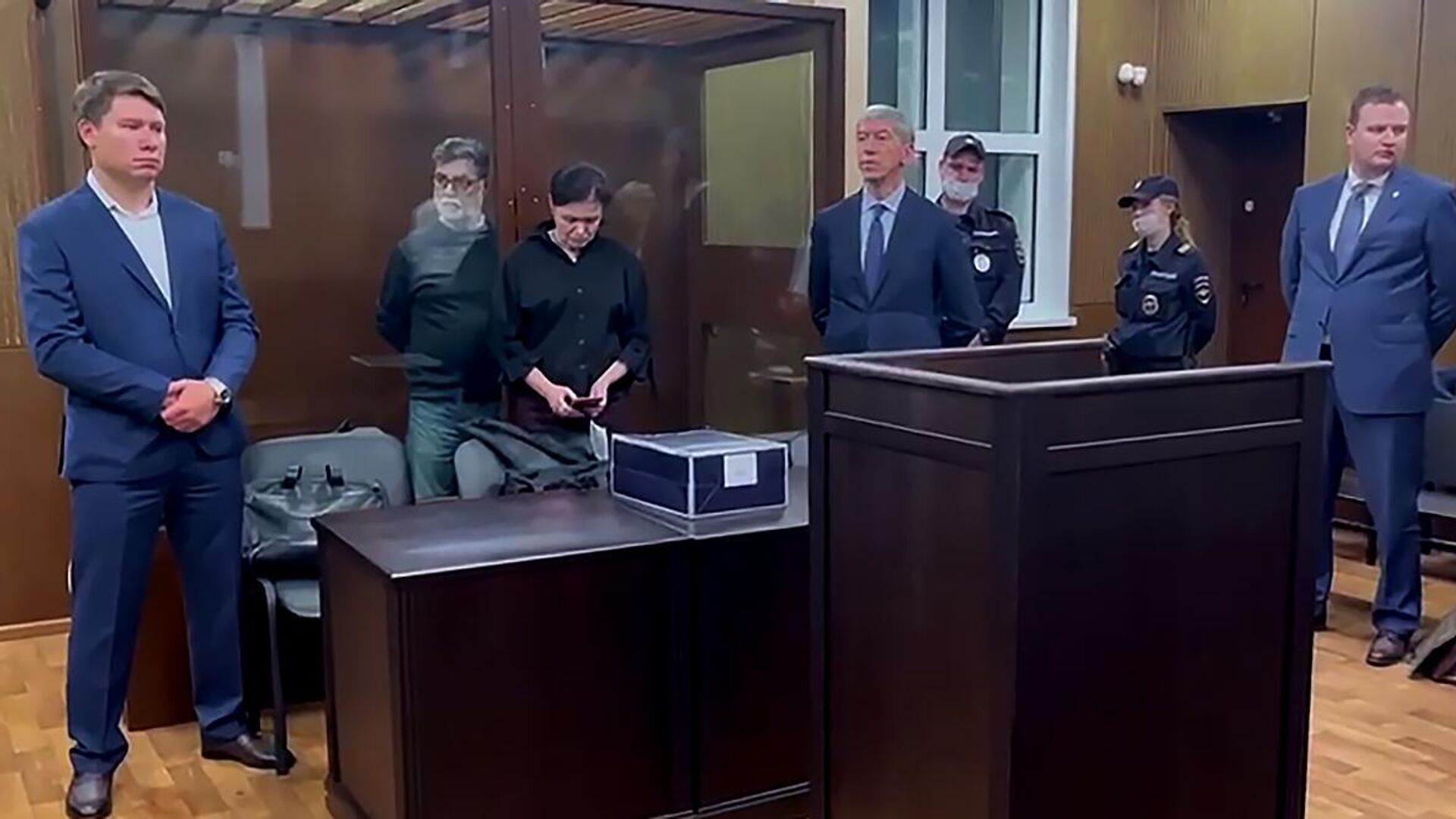 MOSCOW, Dec 3 – The Tverskoy Court of Moscow until March 7 extended the term of arrest for the rector of the Moscow Higher School of Social and Economic Sciences ("Shaninka") Sergei Zuev, accused of fictitious employment of employees at the university and embezzlement of funds, the press secretary of the court Olga Bondareva said.
"On December 3, 2021, the Tverskoy District Court of Moscow issued an order to extend the term of detention of the accused Sergei Zuev until March 7, 2022," the press secretary said.
The meeting began with the fact that Zuev was called an ambulance because of the increased pressure to 220, as his lawyer Sergei Sevruk said.
At the end of October, Zuev, who had recently undergone heart surgery, was taken to the hospital by ambulance, from there his FSIN officers were transferred to another hospital for medical examination, Sevruk reported. The examination had to be done in order to understand whether Zuev's diagnosis is included in the list of diseases with which one cannot be in the SIZO, the defender explained. Subsequently, the court transferred Zuev from house arrest to custody.
According to the investigation, in 2018 Zuev, being the director of the Institute of Social Sciences of the Russian Presidential Academy of National Economy and Public Administration, entered into an agreement with ex-Deputy Minister of Education Marina Rakova and ex-Deputy Director of the FGAU Fund for New Forms of Education Development Yevgeny Zak to steal money from the university. Using their official position, the defendants entered into fake employment contracts between the RANEPA and 12 employees of the Ministry of Education for their fictitious employment as researchers at the Institute of Social Sciences. From 2018 to 2020, they received a salary without doing anything at the university, as a result, the RANEPA suffered damage in the amount of more than 20 million rubles, according to the Ministry of Internal Affairs.
…