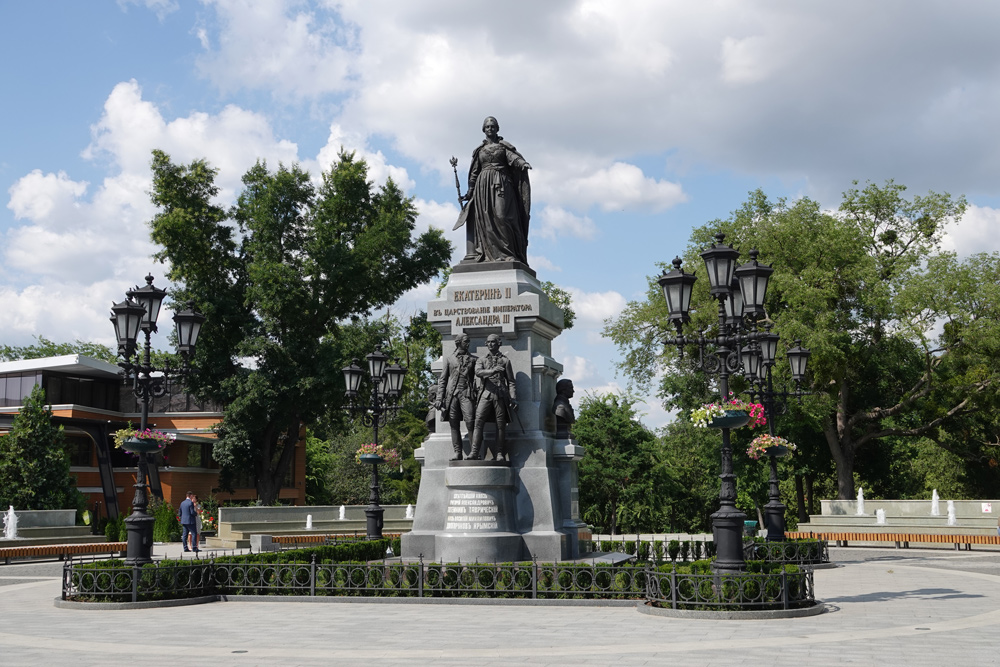 The military-civilian administration of the Kherson region turned to the assistant to the President of the Russian Federation Vladimir Medinsky with a request to help in the creation of a monument to Empress Catherine II in Kherson.
"The leadership of the Kherson Regional State Administration, supporting the initiative of the inhabitants of Kherson to perpetuate the memory of the city's founder Catherine II, by whose personal Decree the city was founded 244 years ago, is asking for help and support in creating a monument to the Great Empress in Kherson," — stated in a statement published in telegram channel VGA of the region.
As noted in the document, the personality of Catherine the Great occupies a special place in the history of the Russian state. In 1778, thanks to her, Kherson was founded, which became an outpost and the first base for the creation of the Black Sea Fleet. It was during the era of her reign that the city received rapid development as an economic, cultural and political center of the Northern Black Sea region of the Russian Empire.