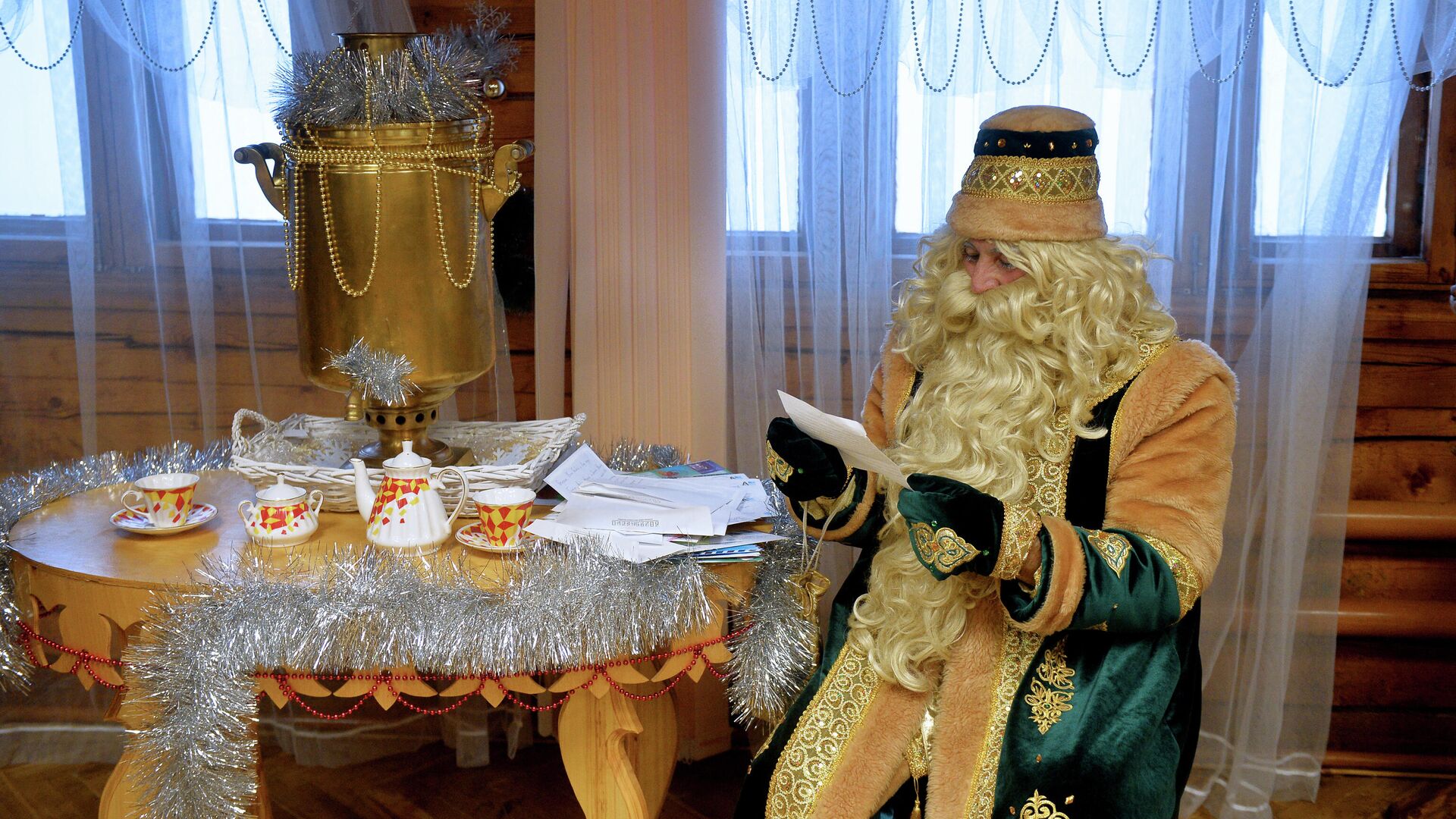 KAZAN, 1 Dec – Tatar Santa Claus – Kysh Babay on December 4 opens the season at his residence in the Arsk region of Tatarstan, but he will receive guests in his hut only with QR codes, according to the website of the winter wizard.
"We invite you to come to Les Miracles park to visit Kysh Babai for the interactive program" Residence of Kysh Babai and Kar Kyzy "! – the message says.
Those who do not have a QR code are urged not to worry: while the performance is taking place indoors, they will be able to taste branded pancakes with tea and take photos in the open areas of the Forest of Miracles. Kysh Babay, as noted, will go out into the street for a joint dance and presenting gifts.
The residence of Kysh Babai (Winter Grandfather) and Kar Kyzy (Snow Daughter) is located in a spruce forest in the village of Yana Kyrlay on the banks of the Oia River, 60 kilometers from Kazan, there are all kinds of entertainment for adults and children, slides, a skating rink, horseback riding. In the bedchamber of Kysh Babai there are fabulous whisperers – in them you can whisper a cherished wish, which will surely come true.
Since October 11, Tatarstan has introduced QR codes for visiting public catering facilities, sports centers, swimming pools, water parks, shopping and entertainment centers, theaters, cinemas and other places of mass stay. Later, this requirement was extended to visit almost all objects, including shopping centers and shops with an area of ​​more than 150 square meters, concert halls, official cultural and sports events. Since November 22, the presence of a QR code has become mandatory for travel in city, suburban, inter-municipal transport in the republic.
…