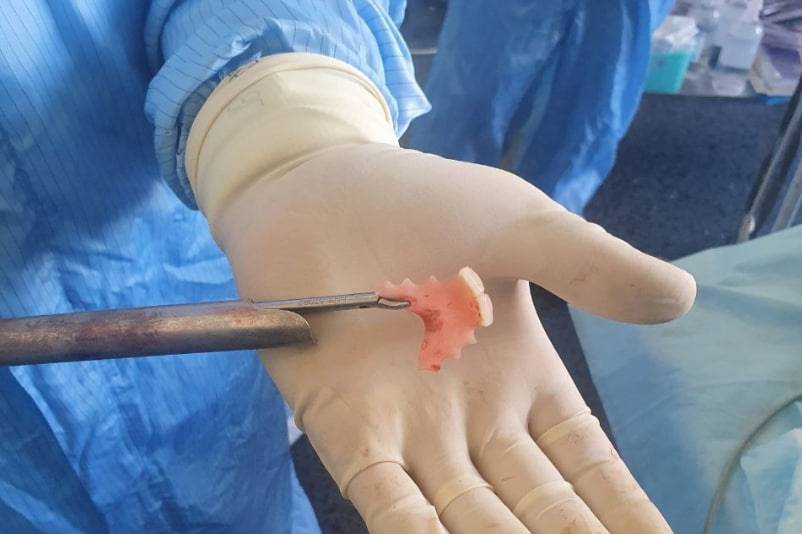 In the Moscow region, doctors miraculously saved a 24-year-old boy who accidentally swallowed a denture. About it reported in the press service of the regional Ministry of Health.
An unusual patient surprised the doctors of the Sergiev Posad regional hospital. As they managed to find out, everything happened during a meal. Apparently, the dinner was so delicious that the man almost swallowed his tongue, but in the end, a piece of a prosthesis was found in his esophagus, which was also quite sharp. As experts explained, there was a high probability of rupture of the esophagus and inflammation of the tissues of the middle part of the chest.
As a result, the doctors performed an endoscopic operation, in which an otolaryngologist, an endoscopist and an anesthesiologist-resuscitator took part. Moreover, the two-hour operation was more than successful – the specialists acted as carefully as possible, as a result of which they managed to avoid complications, wounds and ruptures during removal. Now the young man is at home, but he is still being seen by doctors.