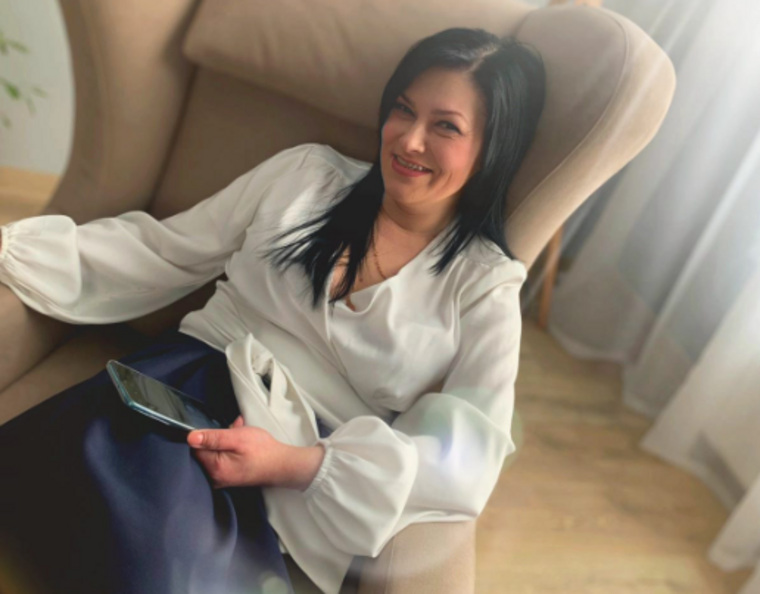 Elena Sinenko, a resident of Yekaterinburg, found out about her HIV status in 2002. Then she was 25 years old. The woman recalls that, as a young girl, she was in the company of bad guys who used drugs. According to her, she did not have time to understand how she got hooked on heroin. And later, in search of money for the next dose, the girl began to steal. That's how she ended up in jail. It was in the pre-trial detention center that she found out that she had HIV. How do people with an open HIV status live in the material of the URA.RU correspondent.
"I found out about my status 20 years ago. As I remember now: in the courtyard of 2002, and I, a young girl, am sitting in a pre-trial detention center with an absolute lack of understanding of how to continue to live and what to do. I was given a diagnosis that I had only heard about a couple of times in my life. And all I knew at that time was that HIV equals death," says Elena Sinenko.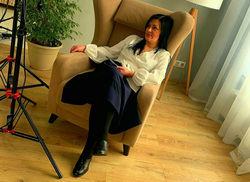 Elena Sinenko has done a great job to live a full life today
Elena's life path resembles a seemingly ordinary story of a drug addict who caught HIV from her comrades. But only she was able to cope, start a new life. And years later, Elena began working in the foundation, helping the same lost souls as she once did.
Don't get out of prison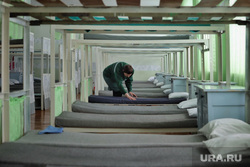 Elena was sentenced to a year in prison for theft
"The way I ended up behind bars is definitely my fault. I was young, I started hanging out with bad guys who used heroin. Over time, I became addicted to drugs. Then I thought it was fashionable. Our company consisted of drug addicts. They were ordinary guys from good families who at some point made the wrong decision. At first, I managed to hide from my relatives about my new hobby, but the further, the more difficult it was to do, "recalls Elena.
The mistake of every drug addict is self-confidence. Everyone thinks that they will quit at any moment, you just have to want to. However, it is becoming increasingly difficult to refuse the next dose.
Each campaign for a new dose raised adrenaline in the blood. "I and my comrades in pleasure had little money. I had to give up to get a dose. Dependence on heroin began to grow very quickly, and every day more and more drugs were required. I don't remember when I started stealing for a dose. In general, most drug addicts sooner or later end up stealing. After all, it becomes impossible to go to a regular job, and money is needed for poison. Someone starts to carry everything from home, rob relatives, and someone steals from strangers. Drug addicts have little choice: death or prison. I was sentenced for theft for a year. And it became my second chance at life," says Sinenko.
Exemption: a second chance or a new term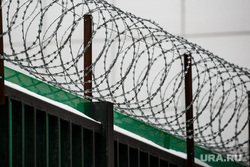 Elena was convicted of theft. She spent a year in jail
"People often say that there are no former drug addicts. However, I can safely say that it happens. This happens when you are diagnosed with HIV. For many drug addicts, imprisonment becomes a second chance for a clean life. For me, a year in a pre-trial detention center allowed me to reevaluate my whole life. I made a clear decision for myself that after I was released, there would be no drugs in my life. After all, if drugs return to my life, then very soon I will again be behind bars. I clearly understood that I would not step on the same rake. It was a difficult path, but I passed it, and freed myself from the needle. The drugs left, but HIV remained, with which I had to fight, "says the Yekaterinburg woman.
Discipline for HIV-infected people the way to a fulfilling life
Elena found out about her diagnosis in 2002, but she started therapy only in 2018. "For many years I refused to take drugs, which are the therapy for HIV-infected people. I was checked by doctors, I had a low workload. This calmed me down. And like many people with a positive HIV status, I believed that I did not need therapy, because there was no point in stuffing myself with chemicals. What can I say, I was stupid! HIV was slowly killing me, and I resisted what could have made me healthy a long time ago, "recalls the woman.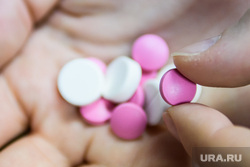 HIV-positive people should strictly adhere to their medications
Only in 2018 Elena started taking therapy. "It has been 15 years since I received my diagnosis to receive therapy. Of course, the lack of therapy affected my health. Immunity weakened, the body could no longer resist a minimal infection. The most difficult step in therapy was that the medicines had to be taken every day at the same time. This requires discipline. Initially, it was hard, but I was able to take the will into a fist and adapt. A few months later, taking the drugs became my daily and most important ritual. For HIV patients, discipline is crucial. Nothing without her. Therefore, I advise all people with a positive HIV status to strictly observe the intake of drugs, not to miss," said Sinenko.
open status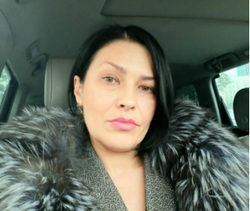 For several years, Elena has not hidden her status and has been openly talking about HIV infection.
In recent years, the quality and availability of medical care in the Sverdlovsk region has grown. Nowadays, a person with HIV-positive status can live a full life, start a family and even give birth to healthy children. However, stigma in society is still high. That is why HIV-positive patients do not speak openly about their status.
"Telling others that you have HIV is very difficult. Despite the fact that educational activities are active, many people still shy away when they find out that I have HIV. At one time, my family and friends supported me. And that support gave me wings. For several years now I have been living with an open face, sharing my experience, supporting those who have found out about their status and become limp, dropping their hands. Oncology became the impetus to open your face to others, "says Elena.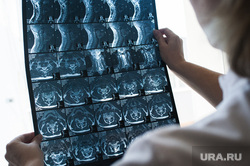 Elena was diagnosed with cancer in 2018
A blow of fate or a new deadly diagnosis
In 2018, Elena was diagnosed with ovarian cancer for the second time. "In 2018, I was diagnosed with cancer. I remember the moment I was told that I had ovarian cancer. The tumor is large and needs surgery. At that moment, I felt like I was back in 2002 when I was told that I was HIV positive. And again, my family, friends and relatives helped me. Their faith in me gave me the strength to continue the fight for my life. And as a result, the operation was successful. I continue to see doctors, I control not only HIV, but also oncology, "says a resident of the Ural capital.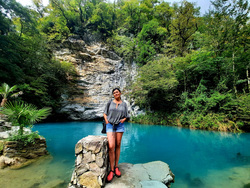 Now Elena works as a consultant at the New Life Foundation. She helps people accept their diagnosis.
New life
Now Elena works as an equal consultant in the New Life Foundation. "I sincerely believe that a person with a diagnosis will trust a person with the same diagnosis more. I share my experience in the fund. I help people accept their diagnosis and are not afraid to live. The main thing to know about HIV is that infection is not a death sentence. Medicine does not stand still. Every year there are new drugs that can slow the progression of the disease, as well as improve the quality of life for many years, "she ponders.
Elena Sinenko was able to accept her diagnosis. Now she works in the foundation and provides psychological assistance to people with a positive HIV status. The Yekaterinburg woman continues to actively meet with the residents of the Sverdlovsk region, helping them go from denial to acceptance.
Earlier URA.RU told about the story of Christina Gudilina from Yekaterinburg. The girl has been HIV positive since birth. She volunteers at the Sverdlovsk AIDS Center, where she provides psychological assistance to adolescents with HIV.
If you want to report the news, write to us
(source:ura)

Be the first to read breaking news on OopsTop.com. Today's latest news, and live news updates, read the most reliable English news website Oopstop.com