Shortly before the local elections in Spain, the EU country's supreme electoral supervisory authority became aware of an unusually high number of postal voters in the African exclave of Melilla. There is suspicion of vote buying. Now the police are attacking.
Spanish police arrested ten people in the African exclave of Melilla who are said to be involved in suspected voter fraud ahead of local and state elections in the EU country on May 28. The arrests took place on Monday and Tuesday. According to media reports, the suspects, including the local Minister for Districts, Youth and Social Involvement, were later released.
Ten houses were searched during the raid. One of these took place in the building used by the Coalition for Melilla (CPM) party as their election team headquarters and data centre. Ballot papers and money were confiscated during police checks. Apparently, among these ballot papers were also those that had been stolen in the previous weeks.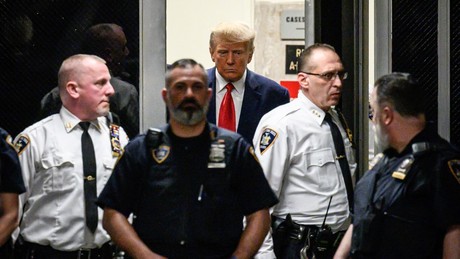 "Never thought something like this would be possible in America" ​​- Trump condemns his arrest
The police had actually assumed a much larger number of suspects. However, most of them are minor delinquents who are said to have offered socially disadvantaged people 50 to 150 euros for their voting documents. Police also opened an investigation into an attempted bribery of a postal worker. The fraudsters wanted to send the votes they had bought to Melilla via a post office on the Iberian Peninsula.
One of those arrested was reported after his release from the newspaper El País quoted as saying: "Instead of catching Mustafa Aberchán or Juan José Imbroda, the president of Melilla or the head of the regional department of the People's Party (PP), they're catching us. We work here on the street. Nothing else. We advise them Residents about the election. But whoever buys the votes, but whoever pays for the votes, that's them, and they won't be caught."
Earlier, the unusually high number of postal ballot applications in Melilla had aroused the suspicions of Spain's Supreme Elections Supervisory Authority. This time there were 11,707, that is about 20 percent of those entitled to vote and almost twice as many as in the previous elections. In the rest of the country, about 2.8 percent of those entitled to vote had registered as postal voters – a nearly seven-fold difference.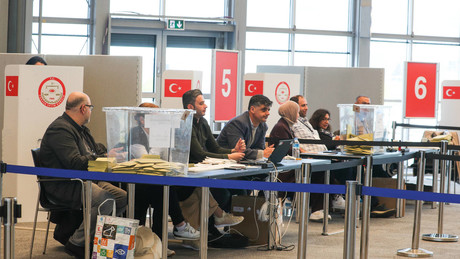 Turkish opposition fears election fraud
The electoral climate in Melilla has been extremely rough for several weeks. At least five attacks on postmen have occurred in the exclave. The perpetrators were after ballot papers. Since the investigation began, local politicians have accused each other of attempted electoral fraud. In particular, the focus is on the CPM. The arrested local minister Mohamed Ahmed Al Lal is its member and number three on the electoral list. The party is currently in second place in polls. Its chairman Mustafa Aberchán was convicted of vote-buying a few years ago.
more on the subject – Marble, stone and iron breaks – but not the love of the German media for the Greens
Be the first to read breaking news on OopsTop.com. Today's latest news, and live news updates, read the most reliable English news website Oopstop.com