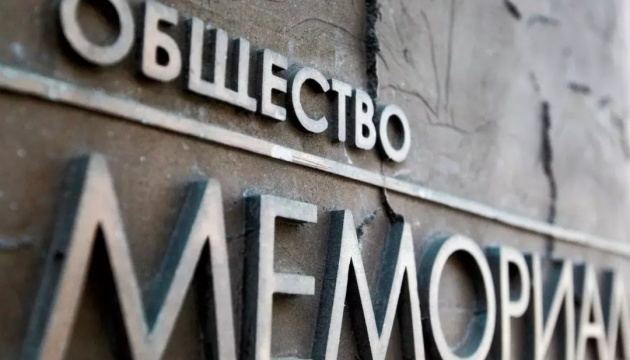 Supporters of the Memorial Center liquidated in the Russian Federation created a new organization
In Russia, the defenders of the human rights center "Memorial", a kind of denunciation by a "foreign agent" and liquidation for the decisions of the court, created the Center for the Protection of Human Rights "Memorial".
This is reported on Telegram channel organizations, Ukrinform reports.
"The new organization will document and publicize information about significant human rights violations and promote the protection of the rights of victims of gross violations, including political prisoners and vulnerable groups," the message says.
It is specified that the new center was created without the formation of a legal entity.
As reported, at the end of December 2021, the Moscow City Court ruled to liquidate the Memorial human rights center, and the Supreme Court of the Russian Federation made a similar decision regarding the International Memorial. The liquidation was initiated by the prosecutor's office, which accused the organizations of violating the law on "foreign agents".
Read also: AT Russia "Committee Against Torture" declared self-liquidation
The ECtHR demanded that the execution of the decisions rendered be suspended. Both organizations appealed against the decisions of the courts, but the appeals were not satisfied. The decision to liquidate the "International Memorial" came into force at the end of February, in relation to the human rights center – at the beginning of April.
On May 30, Roskomnadzor blocked the website of the Memorial human rights center at the request of the Prosecutor General's Office because of "calls for mass riots, extremism, and participation in illegal mass actions."